Ecstatic Vision take a long, strange trip in their "Shut Up and Drive" video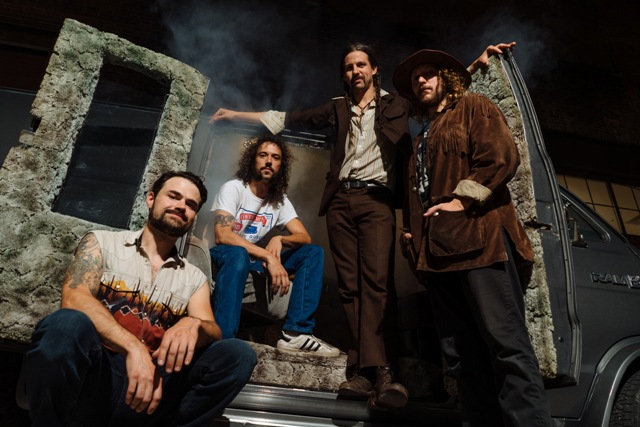 Last month, Philadelphia psych-rock outfit Ecstatic Vision released their new album For The Masses via Heavy Psych Sounds. And today, they've released a new video for the track "Shut Up and Drive." The clip, directed by Gene Smirnov, is a panoramic road trip, eventually ending up in the desert, with a ride in a sweet van, a guy in a dog suit (then banana suit after some good weed). The song itself is heavy on groove and riffs, a cosmic psych-rock anthem with a lot of punch.
Guitarist Doug Sabolick says of the clip, "It was shot in the deserts of New Jersey and also around Philly with the amazing Gene Smirnov. Its got a killer van, good drugs, and contains the back story of how we met as a band. Thanks for watching!"
Watch it below.