Editors : The Blanck Mass Sessions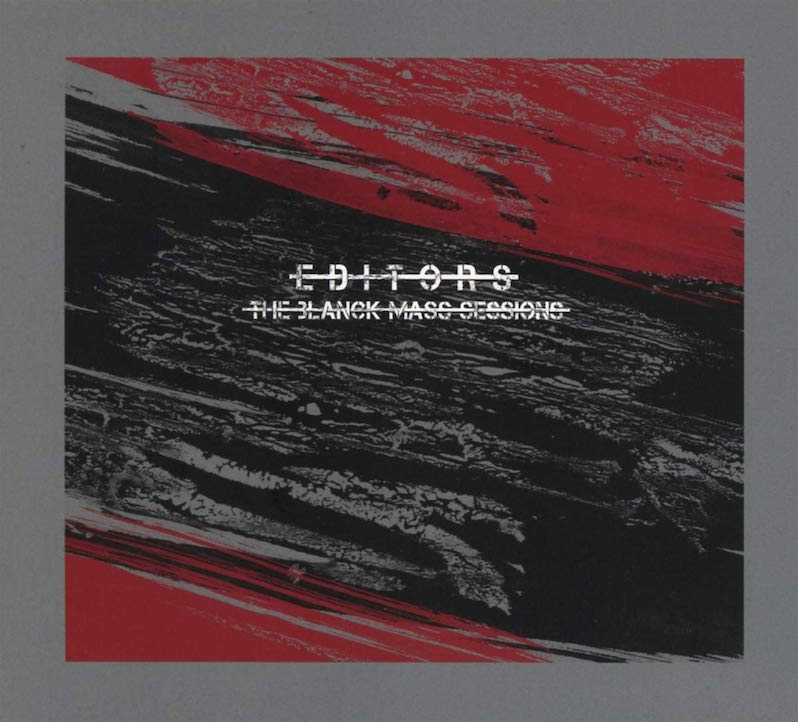 Post-punk turned art-rock band Editors were faced with an interesting task for their sixth record. Their first three charted a course through angular guitars in a manner that felt explicitly post-Interpol, but of gradually diminishing returns; a four-year break meant their fourth record The Weight of Your Love was able to take a more abstract direction, threatening a Talk Talk-style sonic disintegration that instead resolved itself on In Dream, their fifth, being a dark and electronic record steeped in murky atmosphere. The more abstract method was clearly working for the group, but admittedly they weren't the best at it, with traditional song structures and the sweeping gestures of indie rock and post-punk circa the 2000s still deep in their DNA. So, Violence, their sixth, was an attempted hybrid, with the band producing one straight-forward set of songs and avant-garde electronic producer Blanck Mass producing distorted and destroyed versions which their final producer would blend into the final released whole. That version dropped last year, to moderate acclaim; this is the version that Blanck Mass handed in before it was reincorporated into the final songs.
Given that kind of background, one might imagine these songs to be more, well, fucked up than they actually are. For the most part, Blanck Mass doesn't turn in garish industrial clattering and harsh soul-freezing noisescapes, although we know from his body of work that he absolutely could have. The results, at least for the first few listens, still feel too chained to melodicism, refusing to give in to wildness and abandon that makes these kinds of industrial/electronic reimaginings so powerful in the first place. It's frustrating and leaves those early stabs at the record feeling unsatisfactory, unfruitful. The finished version of Violence worked almost despite itself, some clunker lines and cloying melodic choices abetted by the threat of sonic violence that lingered in the remains of the Blanck Mass distortions. But the distortions by themselves reveal a darker half that was remarkably close to what we received, rendering their release almost unnecessary.
Almost. The record does at least give way; "Violence" and "Magazine" both disintegrate into the kinds of clatter and clang you'd hope for in this kind of set, and the stark emotionalism of their post-industrial sourness opens up the other songs. The necessary nocturnalism of material like this (industrial does not live in daylight) starts to appear and the mixture of anger and lustful longing ruin in urban environs begins to finally appear. Violence itself was an evasive record, burying the post-punk angular, inscrutable rage and (well…) violence beneath a pop veneer that served more to distract than to amplify. The Blanck Mass Sessions get us closer to that moody, mediated internalism that Editors is so good at at their best, the space between the emotions and the ill-thought tempered reaction, but ultimately doesn't quite nail what is necessary. The record will satisfy long-time listeners, and its a fascinating journey implied knowing these were effectively demos for a very different sounding final project, but ultimately Blanck Mass was a bit too ginger and not quite extreme enough to really push this collaboration into transcendent territory.
A fitting counter example would be Haxan Cloak acting as producer for electronic avant-sludge/doom group The Body's record I Shall Die Here, which felt almost more a Haxan Cloak record than a Body record, leaning into that producer's comfortable blend of horrifying, abnegating darkness and the seamless voyages into something without comfort or end. Meanwhile, The Blanck Mass Sessions seem to be much more a project controlled by Editors with noticeable but not considerable enough modification from the contributing voice. Still, when it does finally open itself up, it manages to replicate the same sensations the band always has, showing that at the very least Editors are not running out of power. It's just hard not to wish there weren't more panicked and destructive meltdowns on the record.
Similar Albums: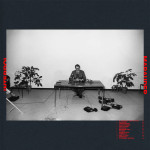 Interpol – Marauder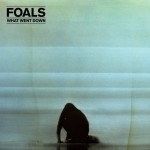 Foals – What Went Down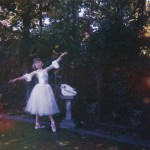 Wolf Alice – Visions of a Life
Langdon Hickman
Langdon Hickman is listening to progressive rock and death metal. He currently resides in Virginia with his partner and their two pets.