Elvis Costello & The Imposters : The Boy Named If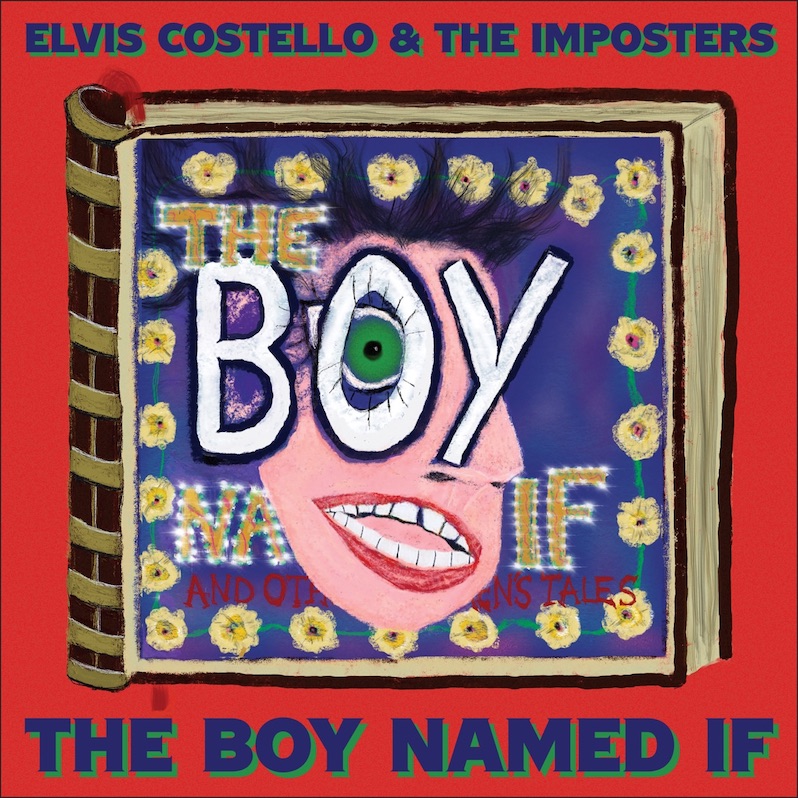 A pillar of nerdy, jittery rock since he shared record racks with Devo, Talking Heads and the rest of the New Wave, Elvis Costello has earned the right to do pretty much whatever he wants. Especially in the 21st century, the London musician has cashed in on that unspoken offer as a talk-show host, kid's cartoon voice, occasional actor and ballet composer. These distract from the reality that his universal appeal hasn't translated into continued chart relevance. Hell, even my last serious listens to Costello were powered by "Complicated Shadows" and Secret, Profane & Sugarcane in 2009, an album that managed to be both mired in a streak of mediocrity in the UK and his highest-charting release in the U.S. since 1980's Get Happy!!
This makes his new LP The Boy Named If all the more refreshing. Costello leaves behind many of his arch-intellectual musical diversions from the last 25 years (at least!) to travel old angst-rock roads with the kind of gusto we haven't really heard since his current band The Imposters were The Attractions. From the wheedling organ parts of his longtime keyboardist Steve Nieve, to the Davey Faragher/Pete Thomas rhythm section powering caterwauls about girls with pretty names, The Boy Named If finds Costello surrounded by significantly more energy than we've grown accustomed to.
These players are no strangers to themed and conceptual releases, stretching back to the country-covers album Almost Blue more than 40 years ago. The Boy Named If dips into that well once again, where "If" represents Costello's collective representation of the alter ego or dark side within all of us. Some are in the head, like the hidden and confused identities in the dusty "Trick Out the Truth" or the mental snap suggested in "Paint the Red Rose Blue." Some are in the bed, or at least consider going there: "What if I Can't Give You Anything but Love" is a waltz-time grind, while "Penelope Halfpenny" flashes between the carnal and chaste.
The Boy Named If is far from a perfect album, bogging down at points throughout its second half. But that might be the tradeoff for rewards such as the roaring bar-rock stomp of "Farewell, OK" and the expressive turns of phrase in "Magnificent Hurt"—songs that belong in the Costello pantheon, throwbacks to the crunch and wit he and his mates first brought to radio in the 1970s. And if he does have any more indulgent experiments up his sleeve, there are a few cuts on here suggesting one should be on the cabaret stage. His lyrics may not pop as much as they unfurl nowadays, but they can still cut. Combined with a potent arrangement and topic as in "The Man You Love to Hate" I don't see why they couldn't thrive on Broadway, or at least near it.
The Boy Named If serves up a baker's dozen songs focusing on the contrasts, conflicts, choices and chances that show us alternate viewpoints or lead to alternate universes. Elvis Costello & The Imposters challenge us to consider both the unrealized dream and what happens after it comes true, and make quite the racket to celebrate and maybe even mock that turmoil.
---
Label: Capitol/EMI
Year: 2022
---
Similar Albums: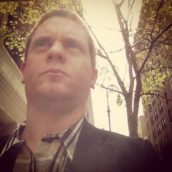 Adam Blyweiss
Adam Blyweiss is associate editor of Treble. A graphic designer and design teacher by trade, Adam has written about music since his 1990s college days and been published at MXDWN and e|i magazine. Based in Philadelphia, Adam has also DJ'd for terrestrial and streaming radio from WXPN and WKDU.