Watch Father John Misty's darkly humorous new stop-motion video for "Please Don't Die"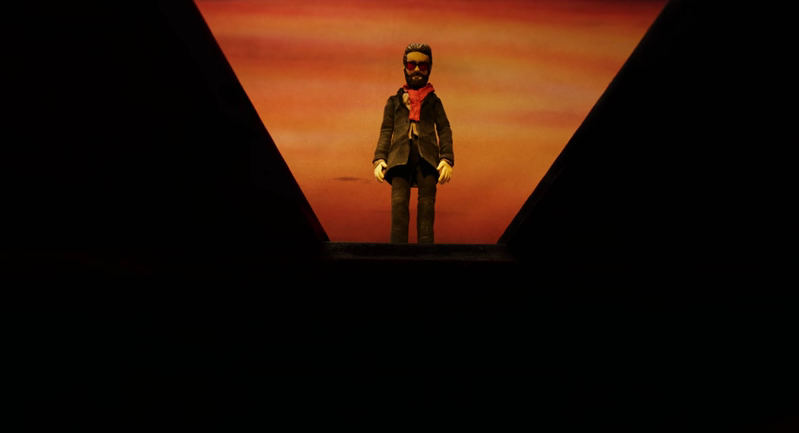 Father John Misty has shared another new video from his new album God's Favorite Customer, which is out Friday via Sub Pop. The clip for "Please Don't Die" follows his recently released video for "Mr. Tillman," and it's a stop-motion clip directed by Chris Hopewell. In the clip, a Father John Misty puppet broods in his apartment amid empty bottles and cigarette butts and eventually finds himself taking a trip through hell along the River Styx, as zombies dance and serenade him, and eventually he comes face to face with his own empty grave. It's a bit of a trip, and displays the kind of dark humor that Josh Tillman's known for. Watch the darkly entertaining video below.
Read our review of Father John Misty's God's Favorite Customer, which is our Album of the Week.