Last Miles Davis/John Coltrane performances compiled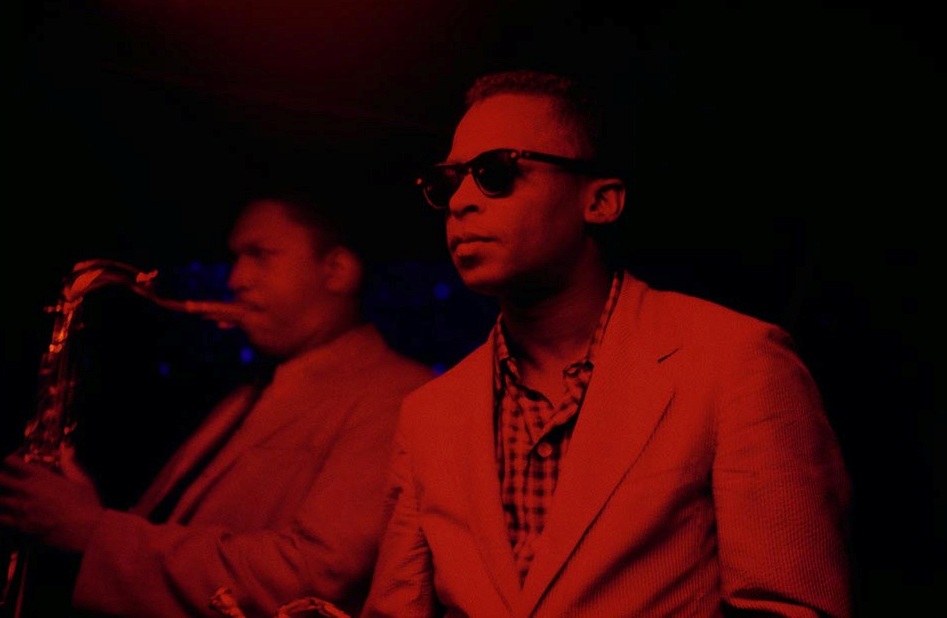 1960 European tour recordings finally released.
Jazz collectors, take note: Acrobat has announced All of You: The Last Tour by The Miles Davis Quintet, compiling the final recordings of the trumpeter working alongside saxophone godhead John Coltrane. Coltrane was a longtime member of Davis' bands, yet had become a reputable bandleader of his own when invited by Davis to play on a European tour in 1960. They were joined by Wynton Kelly on piano, Paul Chambers on bass, and Jimmy Cobb on drums.
Prized bootlegs of these shows long suggested that although the partnership at this point in their respective careers was reluctant and strained, Miles and 'Trane could still spit a special brand of hot fire together. All of You: The Last Tour collects and remasters six dates' worth of recordings from private homes and radio broadcasts, including an interview with Coltrane from Sweden. English saxophonist and jazz writer Simon Spillett contributes extensive liner notes. The four disc album is set for a December 2 release; you can check out the track list below.
All of You: The Last Tour:
Disc 1:
So What (March 21st 1960 First house)
Fran Dance (March 21st 1960 First house)
Medley: All Blues/The Theme (March 21st 1960 First house)
Interview with John Coltrane by Carl-Eric Lindgren
So What (March 21st 1960 Second house)
On Green Dolphin Street (March 21st 1960 Second house)
Disc 2:
Medley: Walkin' (March 21st 1960 Second house)
So What (March 24th 1960)
On Green Dolphin Street (March 24th 1960)
Medley: All Blues/The Theme (March 24th 1960)
So What (March 30th 1960)
Disc 3:
All of You (March 30th 1960)
So What (April 3rd 1960 First house)
'Round Midnight (April 3rd 1960 First house)
Walkin' (April 3rd 1960 First house)
So What (April 3rd 1960 Second house)
If I Were A Bell (April 8th 1960)
Fran Dance (April 8th 1960)
Disc 4:
So What (April 8th 1960)
All Blues (April 8th 1960)
The Theme (April 8th 1960)
On Green Dolphin Street (April 9th 1960)
So What (April 9th 1960)
'Round Midnight (April 9th 1960)
Walkin' (April 9th 1960)
The Theme (April 9th 1960)