Fiona Apple's When the Pawn being reissued on vinyl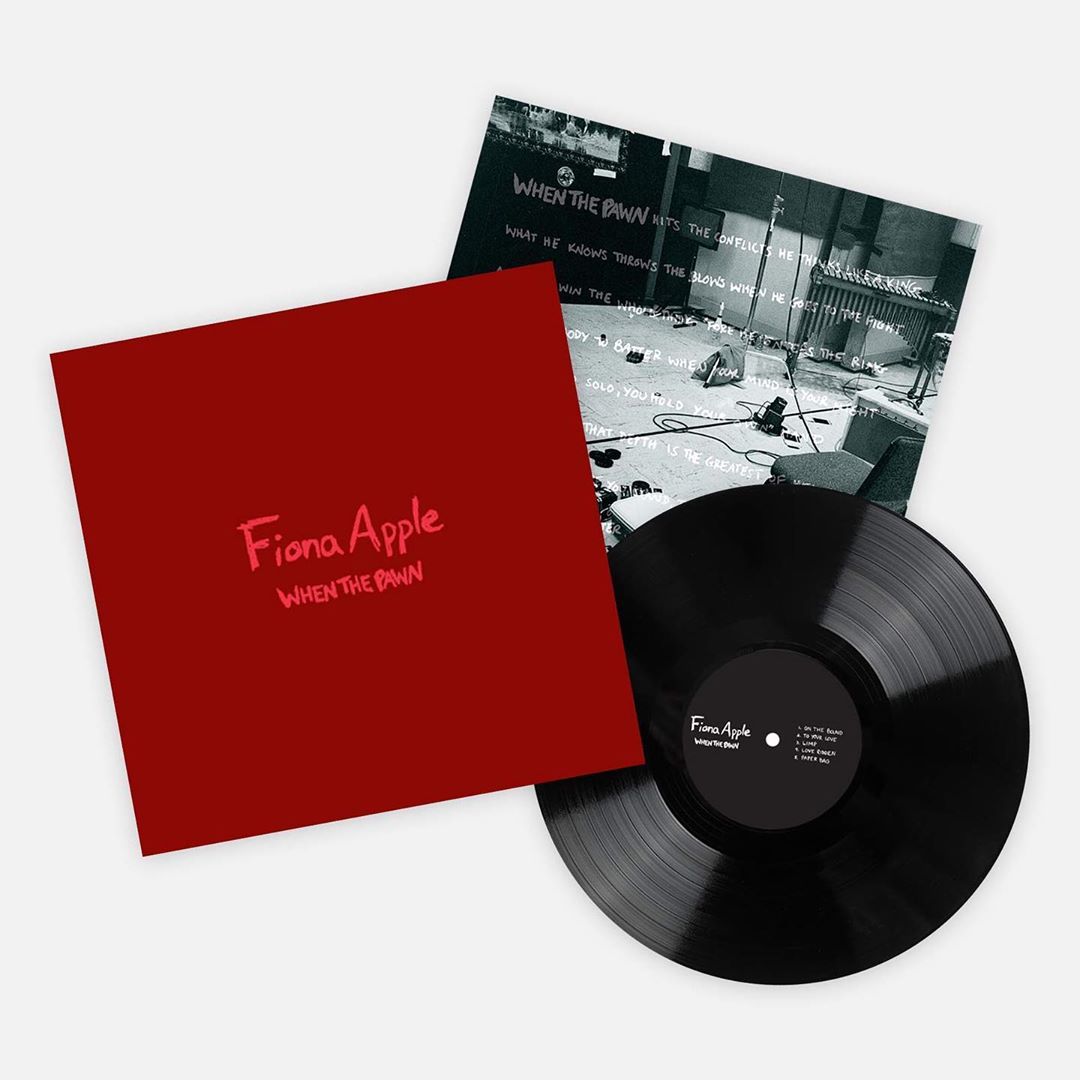 Fiona Apple's When the Pawn… is getting its first ever vinyl release. Apple's 1999 sophomore album is being reissued via Vinyl Me Please as an exclusive on 180-gram vinyl. The release features new artwork—which you can check out above—chosen by Apple herself. The vinyl reissue is expected to ship in September. Find pre-order details here.
Fiona Apple also recently released her long-awaited fifth album, Fetch the Bolt Cutters, in April. It's her first new full-length album in eight years. Read our Album of the Week review of the album.
Fiona Apple's 2012 album The Idler Wheel… is featured on our list of the Top 150 Albums of the '00s. Also check out our recent Pick Your Poison column, on Fiona Apple's acclaimed albums, Tidal and The Idler Wheel…