Because the Pandemic: Five musical projects made more poignant through lockdown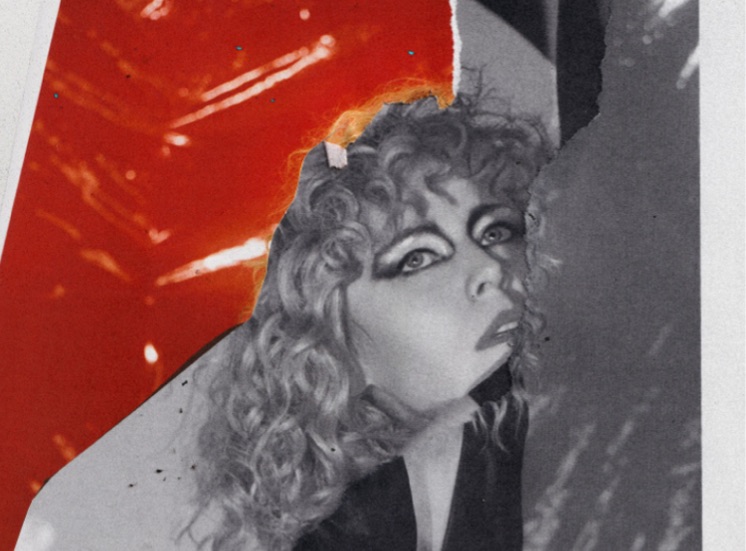 So we've all over-read and bypassed the same thinkpiece: "The pandemic has affected many musicians' lives. While they've been forced off busy touring schedules and out of concert halls, some have completed projects for which they needed some extra time." Granted, it's all true. Thank Bandcamp for keeping those without ginormous Billie Eilish or Kanye West contracts, afloat. No fibbers there. But that lede in, delivered via classic Ira Glass NPR tone? It is home cooking for "because the pandemic" searches over the past 14 months. Right? Out-trending those damn crying Jordan memes from a decade ago. Was that a decade ago? Sure felt like it was. Wait, is today Tuesday? Has anybody seen my pants? That Baby Yoda vs. Old Yoda meme is an accurate account of what this covid stress can do for the complexion of a Jedi master. Meaning, we mortals, don't have a shot.
But seriously. If you view the pandemic as a haunted house of mirrors, the way it's reconstructed how art can be perceived, made, promoted, and reflected upon once exiting to the other side? You would not be wrong. That active NPR tone may be onto something.
So here are five projects, independent of the pandemic, that would have risen to the top of music/art lists no matter when they were released. But dang it, "because the pandemic" they've taken on an even more noteworthy occupancy. Proving once more, great art doesn't come with a sell-by date. It's pandemic-proof.
Lyra Pramuk – Fountain
A long time ago, in the '90s, I covered Bobby McFerrin's Voicestra. It was him with several other vocalists celebrating the power of voice. "Don't Worry Be Happy" was not a featured selection. This was experimental vocal jazz work that stayed in your chest. With just him, some other vocalists, a couple chairs and mics on stage. It was mind-bending. You would have thought it was Leonard Bernstein conducting the New York Philharmonic in its foremost edition. The performance was a life-affirming presentation of improvisational wit. Art, in its highest regard.
Avant-pop artist Lyra Pramuk's "Tendril" from early 2020, reminded me of that night. In the sound of her voice, there are similarities to McFerrin. But the way it moves, rides the wind, cascades on groove melodies.The shapes and colors it creates. Both artists give me those chills, those good goosebumps. Yes, I caught a Bobby McFerrin flashback, without the acid. Lyra Pramuk released her début album, Fountain, in March of 2020. Described as futuristic-folk music, the seven tracks on the album were manufactured entirely with Pramuk's own voice being redesigned by electronic production methods. Known for her vocal collaborations with Holly Herndon and Colin Self, her improvisatory attack resembles soaring, without a net. The title of her début album was derived from her family name which means "well spring" or "fountain" in Czech. Fountain was mixed by her twin brother, Ben. For those who missed out the first time, Pramuk just recently announced a remix album of 2020's Fountain. Delta arrives September 24 via the Icelandic label Bedroom Community.
The 14-track LP includes reworks by Hudson Mohawke, Eris Drew, Colin Self, and others. Who knows if this was in the works previously. We can only imagine the lack of touring last year might have forced this release. But matching her talent with the likes of Eris Drew and others behind the boards, is something to behold. Delta should provide a telling second window for those who might have missed out on Fountain.
Dry Cleaning – New Long Leg
Listen, I've been chirping, shouting, tweeting (nobody reads my tweets) and caping for this band for about a year now. And I'mma keep on with it. Hands down, without even trying, this four piece outta London put an attitude, a pervasive stink (in the good way) on this damn pandemic. Recorded during lockdown, New Long Leg, played alongside everything in motion. It's an album that is throwback herky-jerky, in a Talking Heads vein, but then altogether some other beast, stomping down the ave, knocking over buildings, with guitarist Tom Dowse, drummer Nick Buxton, bassist Lewis Maynard increasing the tension with nervy, edgy rhythmic assault. Leaving vocalist Florence Shaw to do what she do. Penning statements and phrases like a social scientist, weaving her libretto through inner thoughts and outer observations, verbalizing Sofia Coppola's nightmare: An introverted protagonist whose thoughts go running amok. With a turtle's measure, gaps and spaces are left in to ponder what was just said—"I've been thinking of eating that hotdog for hours."
That stanza from "Strong Feelings" sums up the pandemic. How our indoor lives controlled our inner dialogues. "I found the lockdown played into some of the themes I was interested in anyway, living in a small world, a feeling of alienation, paranoia and worry, but also a joyful reveling in household things," stated Shaw in the press. Dry Cleaning just put a face on our misery, catching up and slowing down what was happening IRT.
Eli Keszler – Icons
That well-worn, road-tested saying "Necessity is the Mother of Invention" can have the opposite reading under extreme circumstances. I don't make music, but I try to write about it. Sometimes I'm successful, depending on who you consult. I've always been drawn to musicians, artists, writers, individuals who are often testing boundaries, environments, and surroundings when creating. One buddy of mine, Dave Aju, who makes electronic music, used mimicking drums, synthesizers, and even horn sounds from his mouth, which turned out to be the breakthrough record that landed him dubious international accolades and the coveted Pitchfork review.
Eli Keszler's wonderfully haunted ambient new release Icons was recorded during the lockdown and reflects how energy and sound bounce and get absorbed in an empty city. As made clear in a press release the album was made when travel and trade were restricted. "I spent nights wandering around Manhattan collecting recordings of the empty and silent city where a car alarm was audible from blocks away, where the hum of the electrical grid and the clash of bicycle gears suddenly occupied a massive amount of space," Keszler says of the project. "The island was essentially shut down and running at an erratic pace. The speed of the city seemed to oscillate from intense speed – ambulances, protests, helicopters—to near stasis—a sort of beautiful, strange, serene stillness. I saw something strange and beautiful happening: power cracking and people changing."
That's it right there! That last quote, "power cracking and people changing" is what we all experienced. I was curious to hear the auditory equivalent of such a year enraged by metamorphosis. Those words made me rush to hear his findings:Sound textures that wobble and morph around unhurried. But if that's too linear of an explanation. He's captured the sound of ghosts on tape.
Róisín Murphy – Róisín Machine/Crooked Machine
I did not know who in the hell Róisín Murphy was two years ago. Seriously. And then I got hip. She put out two records over the course of eight months. Her fifth album, Róisín Machine, last fall and a remix project, Crooked Machine, made by her producer DJ Parrot a.k.a. Richard Barratt a.k.a. Crooked Man.
BOTH RECORDS BANG.
Róisín Machine, made by Murphy and one producer, Crooked Man, which first started to see the light of day on 12" singles in 2012 and 2015, is filled to the teeth with pitched-down 4/4 bliss. Its chugginess is orchestrated from sturdy dirt-mcgirt basslines, bleepy-glitchy crunch, and wavy synths billowing about. The project is sustained via pragmatic build. Besides ranking among the best albums of 2020, it became Murphy's highest charting album in Ireland and the UK.
But wait, it gets better. Since a press tour to promote the project was scratched due to said pandemic, Murphy, in genius mode, started presenting kaleidoscopic characters, wearing lavishly obtuse outfits you could find at the local community playhouse costume closet, on Youtube. Broadcasting silly and momentous performances for the Internet, she allowed newcomers to absorb her iconoclasm without the middleman 'splaining shit. Odd vids and cracking attire delivered the goods Murphy's way. In the comments section, her fans paid props with statements such as "when you find a bag of coke in some old jeans," to "adopt me, Mother."
The word on the street is that when Machine was in the production stage, three or four versions of a track would suddenly drop into Murphy's inbox from her producer and co-collaborator DJ Parrot a.k.a. Richard Barratt a.k.a. Crooked Man. They were all different, all brilliant, and so the idea of Parrot doing his own version, Crooked Machine, was always in the back of her mind. It's unclear if the remix project was given espress expediency to get done since a tour was non-existent, but in this year EVERYBODY is mysteriously conjuring up a remix project. I call it the "get my 2020 money right" campaign. The credible artists refuse to just produce products. Inspired by albums such as Gwen Guthrie's 1985 Padlock, Imagination's Night Dubbing, and Love & Dancing by The Human League, Barratt, knowing the stakes were high following the critical high of the previous Murphy project, also knew what he and Róisín had in the can.
Summer Of Soul (…Or, When The Revolution Could Not Be Televised)
In his acclaimed debut as a filmmaker, Ahmir "Questlove" Thompson presents a powerful and transporting documentary—part music film, part historical record—created around an epic event that celebrated Black history, culture and fashion. For six weeks in the summer of 1969, just 100 miles south of Woodstock, The Harlem Cultural Festival was filmed in Mount Morris Park (now Marcus Garvey Park). After that summer, the footage was largely unseen for over 50 years—until now. Summer of Soul shines a light on the importance of history to our spiritual well-being and stands as a testament to the healing power of music during times of unrest, both past and present.
The film delivers an onslaught of what ifs and "never seen before" performance moments from Mahalia Jackson, The Staple Singers, The Fifth Dimension, Cuban percussionist Mongo Santamaría, Herbie Mann featuring Roy Ayers on vibes, Stevie Wonder, Sly and The Family Stone, Ray Barretto, Pharoah Sanders & Sonny Sharrock, Gladys Knight & The Pips and a whole bunch of other performers, giving the best they had in the bag, and more, to uplift the spirits of 300,000 Harlemites and New Yorkers. Coming off the '60s, civil unrest and all the assassinations: JFK, Malcom X, MLK and RFK, Black folks didn't just feel under attack, they were in the crosshairs. The systems were letting folks down. So the festival was organized to commemorate the anniversary of Dr. King's death.
As a Black record and music nerd, watching this documentary that celebrates the 7 million directions Black music and culture was moving at breakneck speed in 1969, seeing all those beautiful Black people, being unapologetically Black, with no Karens in the park messing with the vibe. It's so beautiful watching your elders, catching them on film, smiling, laughing. Knowing for that brief couple of hours, they are being seen, cared for and loved. I don't know if this doc could have arrived at a better time.
---
Support our Site—Subscribe to Our Patreon: Become one of our monthly patrons and help support an independent media resource while gaining access to exclusive content, shirts, playlists, mixtapes and more.
John-Paul Shiver
John-Paul Shiver has been contributing to Treble since 2018. His work as an experienced music journalist and pop culture commentator has appeared in The Wire, 48 Hills, Resident Advisor, SF Weekly, Bandcamp Daily, PulpLab, AFROPUNK and Drowned In Sound.