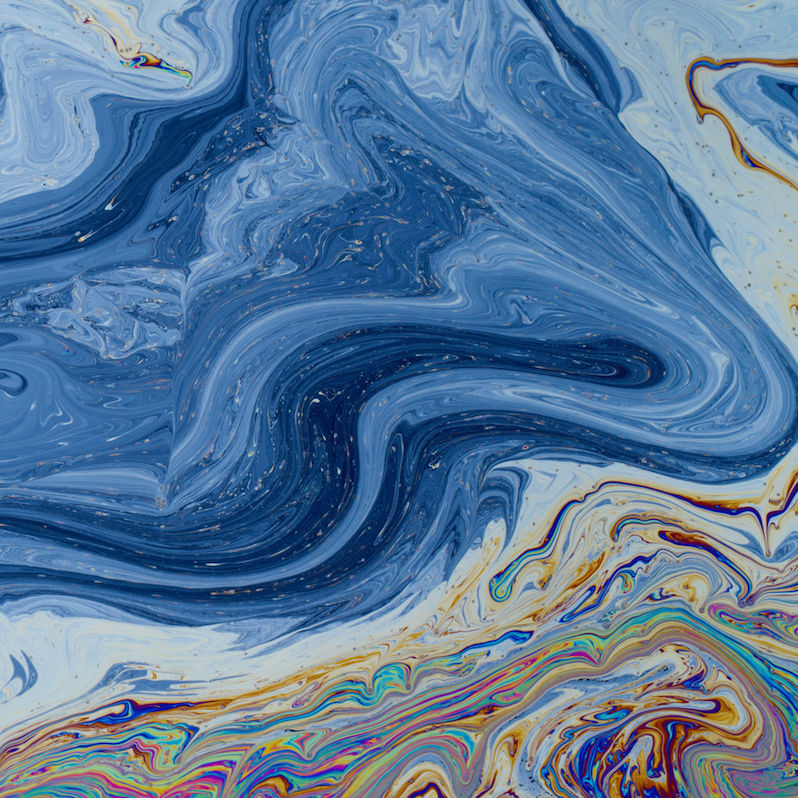 At some point in the 1990s, "electronic music" became "electronica." As electronically produced music went mainstream, it splintered into a wealth of new subgenres: drum 'n' bass, trip hop, big beat, and, of course, "intelligent" dance music. And then there was nu jazz, which married electronic instrumentation and jazzy vibes. It might not have been as big as its sillier-named siblings, but it yielded some of the best albums of that decade—Amon Tobin's Bricolage and Squarepusher's Music Is Rotted One Note come to mind—and it's still a vibrant little niche in this decade, with musicians such as Flying Lotus and The Comet Is Coming cooking up inventive fusions of electronica and jazz.
For a while, it seemed like Floating Points—the nom d'artiste of British neuroscientist Sam Shepherd—might be another one of those musicians. Even without a single brass instrument, Shepherd's 2015 debut Elaenia was a nu jazz record that often felt like old jazz; at its best (and it was frequently at its best), it sounded like a long-lost sequel to In a Silent Way where Miles Davis gave his trumpet a rest. But like several of the most forward-thinking electronic artists of the '90s, Shepherd isn't sticking to one sound for long, and his new album, Crush, sounds virtually nothing like its predecessor, doing away with Elaenia's jazzier inclinations almost entirely. It's the kind of jarring stylistic shift that another musician might have underscored by adopting a new alias.
Then again, this shouldn't come as all that much of a surprise given Floating Points' history. If you've been listening to the project since the beginning, you'll remember the toe-tapping ambient house of the Vacuum and Shadows EPs. More recently, the two releases that followed Elaenia—the Kuiper EP and Reflections – Mojave Desert—saw Shepherd sprinkling bits of prog rock and even post-rock into his sound. Like a lot of sophomore records, Crush tries to have it both ways by exploring new sonic territory while continuing to mine familiar ground; the key difference here is that Shepherd isn't lingering on his last album, but revisiting even older material.
"I started going back to my early records and all the sounds I loved playing at clubs like Fabric and Plastic People," Shepherd said upon the release of lead single "LesAlpx." "I wanted to capture the immediacy of that music and the feeling that I got when I was on the dancefloor." Sure enough, many of Crush's finest moments are also its most danceable. (Even then, they sound like they're pretty hard to dance to.) "LesAlpx" boasts Shepherd's most propulsive groove to date, lacing garage-style percussion with Blade Runner synthesizers. Serrated drum fills combine with synths that whoosh and whine on "Environments" to create something that feels positively Aphex-ian; I'd use the same word, albeit in a different sense, to describe the alluring "Last Bloom," which sounds much more akin to Selected Ambient Works than Richard D. James Album. Ironically, "bloom" is the word I'd use to describe "Anasickmodular," a song that gradually inflates before puncturing itself with bits of static shrapnel.
It's when Floating Points leaves the dancefloor that Crush falters. Opener "Falaise" sounds like Shepherd recorded an orchestra's warm-up exercises and then rubbed a magnet over the tape; it's a good piece that could have been great if it were three minutes (or even two) rather than four. And while "Requiem for CS70 and Strings" and "Birth" are pretty compositions, they're also kind of inert, just bobbing along without any beats to carry them. ("Requiem" is followed by "Karakul" on the album—a sequencing that nearly kills the momentum built up by the preceding tracks.) As a result of these tonal shifts, Crush lacks its predecessor's cohesiveness; where Shepherd originally conceived of Elaenia as one full-length track, Crush feels like twelve pieces that never quite form a whole.
It's "Sea-Watch" that provides the strongest throughline back to Elaenia and comes closest to recapturing that album's immersive splendor. The song's electric piano reverberates out into empty space, and is later joined by forlorn strings and a burbling synthesizer; all together, it conveys the sense and solitude of being out on the open ocean under a moonless sky. It just might be the most beautiful song that Shepherd has laid to tape yet, even if it sounds like it could have come from a completely different, and perhaps better, record. Maybe he'll make that record one day, as Floating Points or as something else.
Similar Albums: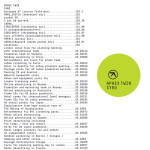 Aphex Twin – Syro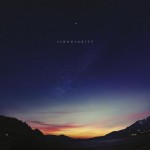 Jon Hopkins – Singularity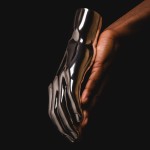 Actress – AZD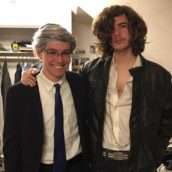 Jacob Nierenberg
Jacob Nierenberg is a man of contrasts: a Pacific Northwesterner who carries an umbrella, a pacifist who enjoys the John Wick movies, an idealist who follows politics. Scarcely a day goes by that he doesn't talk with his best friend (and fellow Treble contributor) Tyler Dunston, the Jim Morrison to his Bernie Sanders.