R.I.P. Scott Hutchison of Frightened Rabbit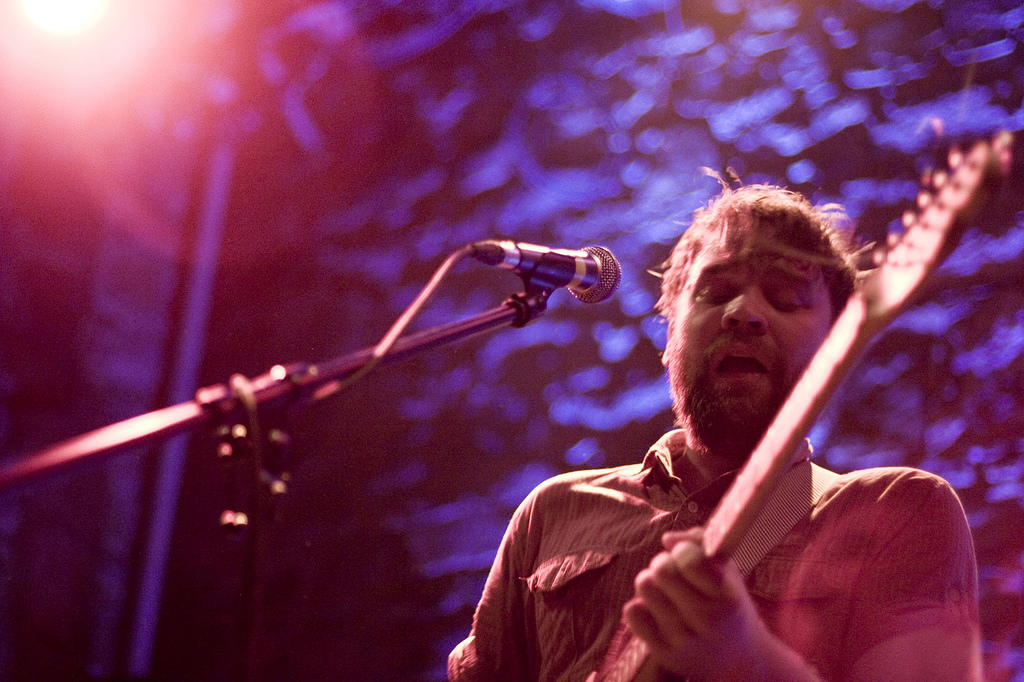 Frightened Rabbit's Scott Hutchison has died, according to a report from BBC News. Hutchison's family had reported him missing earlier this week after he left a hotel in Scotland on Wednesday. On Thursday night, his body was discovered at Port Edgar, a marina near South Queensferry, where he had been staying, around 8:30 p.m. The body was confirmed as Hutchison's on Friday morning. He was 36.
Hutchison's family said they were "utterly devastated with the tragic loss of our beloved Scott" to the BBC. The surviving members of Frightened Rabbit made a post on social media, saying, "There are no words to describe the overwhelming sadness and pain that comes with the death of our beloved Scott but to know he is no longer suffering brings us some comfort."
Hutchison started Frightened Rabbit as a solo project in 2003 before turning it into a full band with his brother Grant in the mid-'00s. Their debut album Sing the Greys was released in 2006, followed by the acclaimed The Midnight Organ Fight in 2008. The band had recently been touring for the 10th anniversary of that album. Their most recent album was Painting of a Panic Attack, released in 2016.
Hutchison also released music under the name Owl John, releasing its debut album in 2014, as well as playing with Mastersystem, a band that also featured his brother Grant as well as members of Editors and Minor Victories.
Many musicians from the Scottish music community and elsewhere have paid tribute to Hutchison on social media. Read some of their remembrances below.
Tragic news about Scott Hutchison. The whole music community in Scotland was praying for a different outcome. Folks, if you are up against it, having dark thoughts, please tell someone, family, a friend or a doctor. There is always another way, though it might not seem like it.

— stuart murdoch (@nee_massey) May 11, 2018
I'm lost for words on hearing the awful news about Scott Hutchison. My deepest condolences are with his family and friends. I didn't know Scott very well but I always enjoyed his company whenever I was in it. He was a lovely, warm talented guy and was loved by so many people.

— stuart braithwaite (@plasmatron) May 11, 2018
Devastated Scott is gone. My heart goes out to his family and bandmates. A dear soul and a brilliant songwriter. RIP #scotthutchison

— Aaron Dessner (@aaron_dessner) May 11, 2018
Awful news about Scott Hutchison. A terrible loss.

— Alex Kapranos (@alkapranos) May 11, 2018
We are devastated to hear the news about our friend Scott Hutchison this morning. Sending all our love to his family, friends and band mates in frightened rabbit. Xxx

— Snow Patrol (@snowpatrol) May 11, 2018