From the Crates : Ken Nordine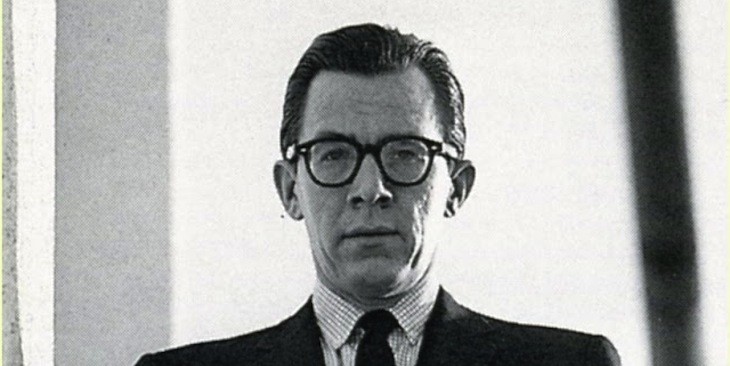 As a musician circa 2013, placing your music in a commercial for a consumer product isn't necessarily considered "selling out" anymore. With the profitability of being a recording artist as unpredictable as ever, taking some corporate cheddar from General Motors or Microsoft means being able to sleep a little more soundly at night. But launching a music career after getting into the advertising game isn't something that happens quite as often, or if it does, we certainly don't hear about it quite as much. Yet that's exactly how Ken Nordine's musical career began.
The name Ken Nordine might not immediately ring a bell with readers, but the voice might. In the 1940s, the Iowa-born voice actor started his career on radio in Chicago, doing dramatic readings on "The World's Great Novels," and with his deep, dramatic voice, became a perfect fit for radio and TV commercials. He has an almost instantly recognizable timbre, if one that's a little tough to place. So, here's a few examples: Levi's, Taster's Choice, the Chicago Blackhawks,  WFYR radio, Tropic World, Dungeons & Dragons and energy PSAs. It's an inimitable register, the kind of voice you both trust and fear. It's not exactly the Voice of God, though don't be surprised if he's ever been cast as such throughout the years.
With his background in radio and advertising as a launching pad, Nordine segued into a musical career, though by no means a conventional one. Influenced by the beat poets, Nordine didn't sing or strum or bang out tunes on the keys. He recited far out surrealist poetry, which could span a range that covered everything from the tongue-twisting antics of Dr. Seuss to the ironic nightmares of Franz Kafka. And they always came out sounding impossibly cool, as free-association narratives from a golden-throated pitchman have a tendency to do.
Nordine's first album was titled Word Jazz, which summed up what he did pretty accurately. He narrated curious tales over jazz music, certainly, but his spoken word material often took on the twists and turns that soloists in a jazz ensemble might, as well. In a sense, he is a soloist, rather than a vocalist, and he guides his songs down disorienting yet often fun rabbit holes of whimsy and surrealism. Sometimes the material would take a dark turn, or feature a sly satirical bit of social commentary. The sheer engagement and uniqueness of his spoken word songs led to a cult following for Nordine, and later generations would either sample, pay tribute, or invite him as a guest on their recordings.
Ken Nordine has quite a few other notable credits to his name, including being Linda Blair's vocal coach for The Exorcist, and as the narrator of cult film Fearless Frank. Now 93, Nordine continues to do some radio work, including a show titled Word Jazz, named after his first album. Yet for how much work the man's done over the years, knowing where to start with his musical catalog could take a little research. Luckily, several of his albums are still in print and available on streaming services like Rdio and Spotify. Here's where a plunge into the Nordine catalog should begin.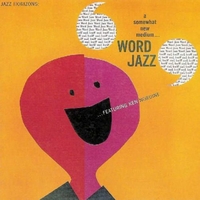 Word Jazz
(1957; Dot)
Word Jazz isn't technically Ken Nordine's first album — he released a couple of LPs beforehand, consisting of readings of literary material against an orchestral backdrop. But with Word Jazz, Nordine established himself as a unique and atypical artist. As a voice actor, Nordine had a particular knack for delivering prose and poetry, and in swapping a classical backing for jazz arrangements, he introduced a coolly poetic, albeit quirky new genre: word jazz. Backed by the Fred Katz Group (who were actually Chico Hamilton's band), Nordine embarked on free association raps, the likes of which involved peculiar tales of bringing a baby to a nightclub, or a tortured soul doomed to a life of time-telling public service, or in "The Sound Museum," a guided tour through sonic abstractions and obscurities. By 1957 standards, this was probably a little on the avant garde side. By today's standards, it somehow sounds even weirder. But it's definitely cool. Strangely, curiously and sometimes bafflingly cool.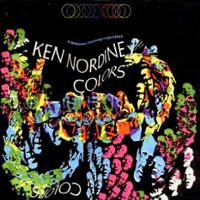 Colors
(1966; Philips)
In the 9 years following Word Jazz, Nordine released a handful of other albums, including Son of Word Jazz. By 1966, however, Nordine developed an even more ambitious concept-driven song cycle called Colors. It's about colors — that much is pretty obvious from the title of the album. But in each of the 34 colors explored throughout the album, Nordine imbues each hue with its own distinct qualities and personality. "Olive" is insecure about being drab. "Lavender" is an old lady. "Burgundy" is fat. But even more fascinating is how the album ties in with Nordine's career as a voice actor for radio and TV commercials. Colors began as an ad campaign for the Fuller Paint Company, each one running individually as part of a series of scheduled spots. The story goes, however, that after the campaign ended, people began to request that they aired again, which led to the eventual release of the collection as an album (and listening to a track as fun as "Maroon," can you blame them?). In some respects, Word Jazz is Nordine's most notable work, simply for being the album that launched these crazy hep-cat jazz rhymes. But Colors is an even greater work in its unexpected mixture of commerce and art and — wait for it — racial politics. Listen to the rigid ideals of "Beige," and there's an even deeper message. An album like this might get made today, and maybe even cultivate a cult audience. But it's unlikely a major hardware company would every pay for its production.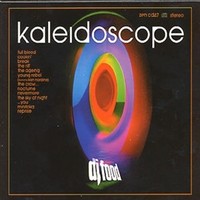 DJ Food – "The Aging Young Rebel"
(2000; Ninja Tune)
By the 1990s, popular culture had moved on considerably from the days in which a radio personality and pitchman could launch an avant garde jazz poetry career, but an oddly perfect confluence of factors, namely the proliferation of mainstream electronica and a resurgence in lounge culture, found a potential audience for Nordine's surreal narrations. In 1995, electronic label Asphodel reissued Nordine's Colors, and a few years later, the famed voice actor made a guest appearance on DJ Food's Kaleidoscope, in a dark spoken word opus titled "The Ageing Young Rebel." On the surface, it appears much more sinister than Nordine's earlier works — a macabre bit of black humor and wordplay leaves the protagonist of this rhyming tale an amputee, "footless and fancy free." But there's a trace of darkness and social commentary to a fair amount of Nordine's material. Here's it's just out front and center.
Nordine has also appeared on a number of other albums, including Towa Tei's Sound Museum, Dead Man Ray's Cago, and Shellac's Excellent Italian Greyhound, on "Genuine Lullabelle," wherein he shares surreal exchanges with Strong Bad, which probably marks the strangest context for a Nordine guest appearance.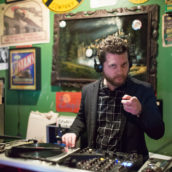 Jeff Terich
Jeff Terich is the founder and editor of Treble. He's been writing about music for 20 years and has been published at American Songwriter, Bandcamp Daily, Reverb, Spin, Stereogum, uDiscoverMusic, VinylMePlease and some others that he's forgetting right now. He's still not tired of it.