The Go-Betweens announce new box set, G Stands for Go-Betweens Vol. 2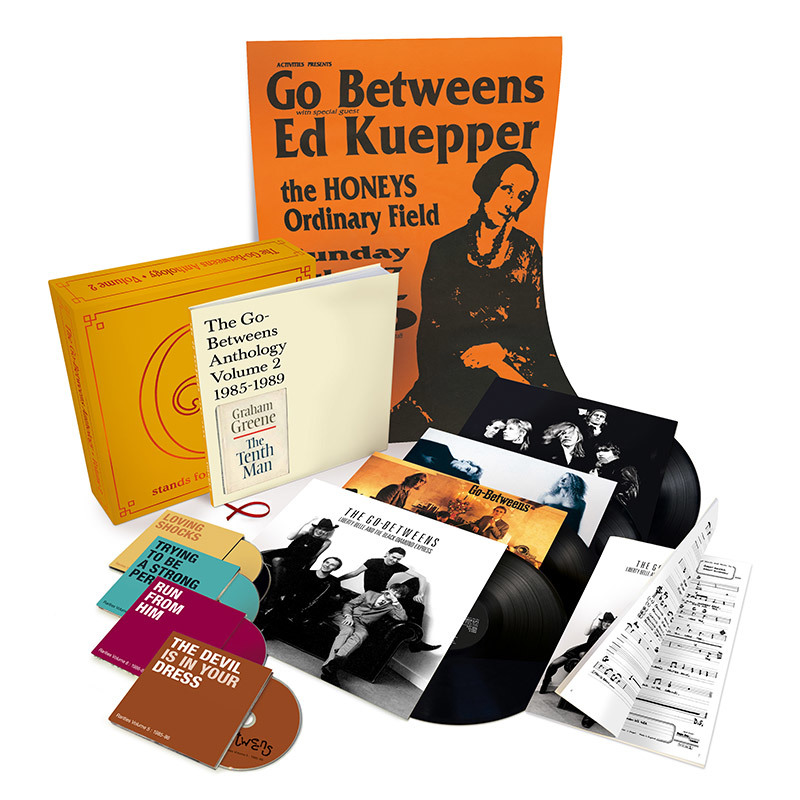 The Go-Betweens have announced a new box set featuring material spanning from the mid- to late-'80s. G Stands for Go-Betweens Vol. 2 will be released on December 6 via Domino and includes five vinyl LPs, five CDs and a 112-page book. The box set features 1986's Liberty Belle and the Black Diamond Express, 1987's Tallulah and 1988's 16 Lovers Lane, remastered from the original analogue tapes. The box also features a 2xLP live set recorded at London's Town & Country Club on May 10, 1987. The CDs also include 28 demos of songs that were intended to be included on the band's never-recorded seventh album. The band broke up before they had a chance to release those songs in any form, however. There are also B-sides, radio sessions and more, while the book includes liner notes from founding member Robert Forster, plus other writings from guest essayists, fans, peers and more.
Take a look at the complete contents and tracklist here.