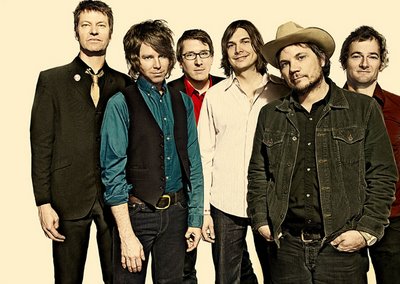 Earlier this month, a friend brought to my attention the fact that AC/DC doesn't have a greatest hits album. That seems awfully hard to believe, especially for a band with so many huge songs. But, oddly, it's true. In turn this led to my own pondering about bands with ample catalogs and extensive discographies that, perhaps, could benefit from a compilation of their most popular or even "best" tracks. A bunch of names came to mind—Built to Spill, Pavement, Nine Inch Nails, Elliott Smith, PJ Harvey—all of which deserve a retrospective of some sort. But I decided to take things a step further by selecting five bands and actually compiling tracklists for these supposed Best-of compilations. Now, to diehard fans this may seem a shade futile, but bear in mind that best-of or hits compilations aren't really for diehard fans, although they will tend to make mixtape compilations regardless. No, these are meant as introductions, or an invitation into deeper waters for the first-time listener, or even perhaps one-stops for the more casual fan. But it's a funny thing; I've often bought a singles compilation by an artist, only to seek out the rest of their discography later on. In the case of these five artists, I'm almost certain that's how the listener's scenario would play out. If nothing else, they should make for a fun, if more abbreviated listen.
Wilco – Speakers Speaking In Code: The Best Of
Disc One
1. Box Full of Letters
2. I Must Be High
3. Monday
4. Outtasite (Outta Mind)
5. Misunderstood
6. California Stars
7. Can't Stand It
8. A Shot In the Arm
9. She's a Jar
10. I'm Always In Love
11. Heavy Metal Drummer
12. Jesus Etc.
Disc Two
1. I Am Trying To Break Your Heart
2. War on War
3. A Magazine Called "Sunset"
4. Hummingbird
5. Company In My Back
6. The Late Greats
7. Theologians
8. Impossible Germany
9. What Light
10. The Thanks I Get
11. Wilco (The Song)
12. One Wing
13. You Never Know
One could reasonably make the argument that Wilco is an "album band." Of course, to do so would be to ignore the unevenness of their last several albums. Moreover, while they have a handful of absolute essentials, Wilco is actually a band who would benefit greatly from a two-disc retrospective. For starters, their legacy is an impressive one, with nine albums under their belt (two with Billy Bragg), not to mention EPs and other extra odd singles. To collect a heaping batch of their highlights would not only make a good listen, but would cut through some of their sleepier material. And Son Volt and Uncle Tupelo have each had their own "hits" compilation, so to speak, so it's getting to be about that time for Jeff Tweedy & Co.
Spoon – A Drop-D Metal Band Called Requiem
1. Don't Buy the Realistic
2. All the Negatives Have Been Destroyed
3. 30 Gallon Tank
4. Car Radio
5. Advance Cassette
6. Anything You Want
7. Everything Hits at Once
8. Chicago At Night
9. Lines In the Suit
10. Someone Something
11. Stay Don't Go
12. Jonathan Fisk
13. The Way We Get By
14. I Turn My Camera On
15. Sister Jack
16. I Summon You
17. You Got Yr Cherry Bomb
18. Don't You Evah
19. The Underdog
20. Got Nuffin
Spoon has a pretty solid run of six albums, and a whole slew of fantastic singles, so it really just makes sense that the Austin band is due for a compilation of sorts. If it were up to me, everyone would own all six of their albums. But something to consider is that with their last two albums, Gimme Fiction and Ga Ga Ga Ga Ga, Spoon was opened up to a much wider audience, so chances are there are still quite a few people out there who haven't heard Girls Can Tell or A Series of Sneaks. Thus, the ideal Spoon "Best-Of" would look something like this. A little lighter on Telephono, considering it's the least representative of the band's work as a whole, while a bit heavier on their middle two albums. Also included are one or two deep cuts from each album alongside the singles. Of course, if a casual fan bought this, he'd likely be convinced to buy the whole discography. That's how this thing usually works.
Ryan Adams – Come Pick Me Up: 2000-2009
1. To Be Young (Is to Be Sad, Is To Be High)
2. New York, New York
3. Hallelujah
4. A Kiss Before I Go
5. Sweet Illusions
6. So Alive
7. Oh My Sweet Carolina
8. Everybody Knows
9. Firecracker
10. Born Into a Light
11. Wonderwall
12. Strawberry Wine
13. Easy Plateau
14. Two
Disc Two
1. Let It Ride
2. Nuclear
3. Answering Bell
4. When the Stars Go Blue
5. Come Pick Me Up
6. The Hardest Part
7. Anybody Wanna Take Me Home
8. If I Am A Stranger
9. Nightbirds
10. Love Is Hell
11. I See Monsters
12. Trains
13. Rip Off
14. Let Us Down Easy
Ryan Adams is a bit like Bob Pollard, in that the guy just can't stop recording new music (even though he said he was going to a few months ago…before issuing two brand new singles, of course). So, the singer-songwriter would benefit from a compilation similar to Guided by Voices' Human Amusements at Hourly Rates, which was put together in a similar kind of manic order as most GBV albums. A Ryan Adams compilation, however, wouldn't turn out quite as random, but the breadth of his material would make for a hell of a two-disc mixtape. Granted, I'm one of the majority that thinks most of his music is worth hearing, but given just how much music Ryan Adams has released in the last decade, it may be a bit overwhelming to those not quite ready to jump in. And let's be honest, not everyone will think everything he releases is as amazing as Heartbreaker. But one listen to this could win over quite a few new converts.
Beck – Jigsaw Jazz and Jamboree Handouts
Disc One:
1. Where It's At
2. Pay No Mind
3. Paper Tiger
4. Bottle of Blues
5. MTV Makes Me Wanna Smoke Crack
6. Loser
7. E-Pro
8. Nicotine and Gravy
9. Timebomb
10. Deadweight
11. Cold Brains
12. Cellphone's Dead
13. The New Pollution
14. Chemtrails
15. It's All In Your Mind
16. Debra
17. Black Tambourine
18. Beercan
Disc Two:
1. Girl
2. Tropicalia
3. Rowboat
4. Golden Age
5. Devil's Haircut
6. Satan Gave Me a Taco
7. Hell Yes
8. Sexxlaws
9. Orphans
10. Nobody's Fault But My Own
11. Jack Ass
12. Gamma Ray
13. He's a Mighty Good Leader
14. Electric Music and the Summer People
15. Nausea
16. Bonfire Blondes
17. Mixed Bizness
18. Lost Cause
Looking up at this sprawling tracklist I've assembled, it's pretty clear that Beck not only has a lot of singles, but a lot of damn good ones as well. Of course, he's an artist with a huge, sometimes random and scattered discography, with his share of both classic albums and shrug-worthy also-rans. Yet albums like Guero and The Information had some definite highlights. And of course there were the weird, lo-fi albums from early in his career, soundtrack fodder, some EPs here and there. Frankly the guy has a lot of music out there. And the music that is out there covers a lot of range, from weird hissy folk to Gram Parsons-like ballads, to white-guy hip-hop and just some good old fashioned rock `n' roll. So this covers all of that, in order of flow rather than chronology. It just makes more sense with an artist like Beck.
Flaming Lips – 1989-2009: For the Good of All Mankind
Disc One:
1. Drug Machine in Heaven
2. Unconsciously Screamin'
3. Talking Bout the Smiling Deathporn Immortality Blues
4. Frogs
5. She Don't Use Jelly
6. Turn It On
7. Be My Head
8. Brainville
9. Bad Days
10. This Here Giraffe
11. Christmas at the Zoo
12. Buggin'
13. Race for the Prize
Disc Two:
1. Waitin' for Superman
2. Do You Realize??
3. Fight Test
4. Ego Tripping at the Gates of Hell
5. Yoshimi Battles the Pink Robots p.1
6. Mr. Ambulance Driver
7. The W.A.N.D.
8. Yeah Yeah Yeah Song
9. Convinced of the Hex
10. Silver Trembling Hands
11. I Can Be a Frog
12. Watching the Planets
The Flaming Lips already released a pretty sizable compilation of their early material, The Day They Shot a Hole In the Jesus Egg/Finally, the Punk Rockers Are Taking Acid. So it only makes sense to pick up where that left off. Of course, they've released the overwhelming bulk of their discography in that time, 20 years in fact, so a necessary compendium of modern-era Lips would be slightly more abbreviated, but still warrants two discs. Chronology is a must here, as the evolution the band went through since Telepathic Surgery is pretty significant. In this case, almost all of the tracks compiled would be singles, with some notable entries, primarily those from their most recent album, Embryonic. You might notice that I didn't include anything from Zaireeka. I didn't, but there's a good reason for that. To place songs that ordinarily require four boomboxes (and discs) to be played, it would seem contrary to the group's concept to remove that aspect. But, oh, what the hell, how bout "The Big Ol' Bug Is the New Baby Now" as a bonus track?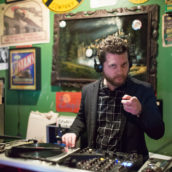 Jeff Terich
Jeff Terich is the founder and editor of Treble. He's been writing about music for 20 years and has been published at American Songwriter, Bandcamp Daily, Reverb, Spin, Stereogum, uDiscoverMusic, VinylMePlease and some others that he's forgetting right now. He's still not tired of it.