Guide to: San Francisco, CA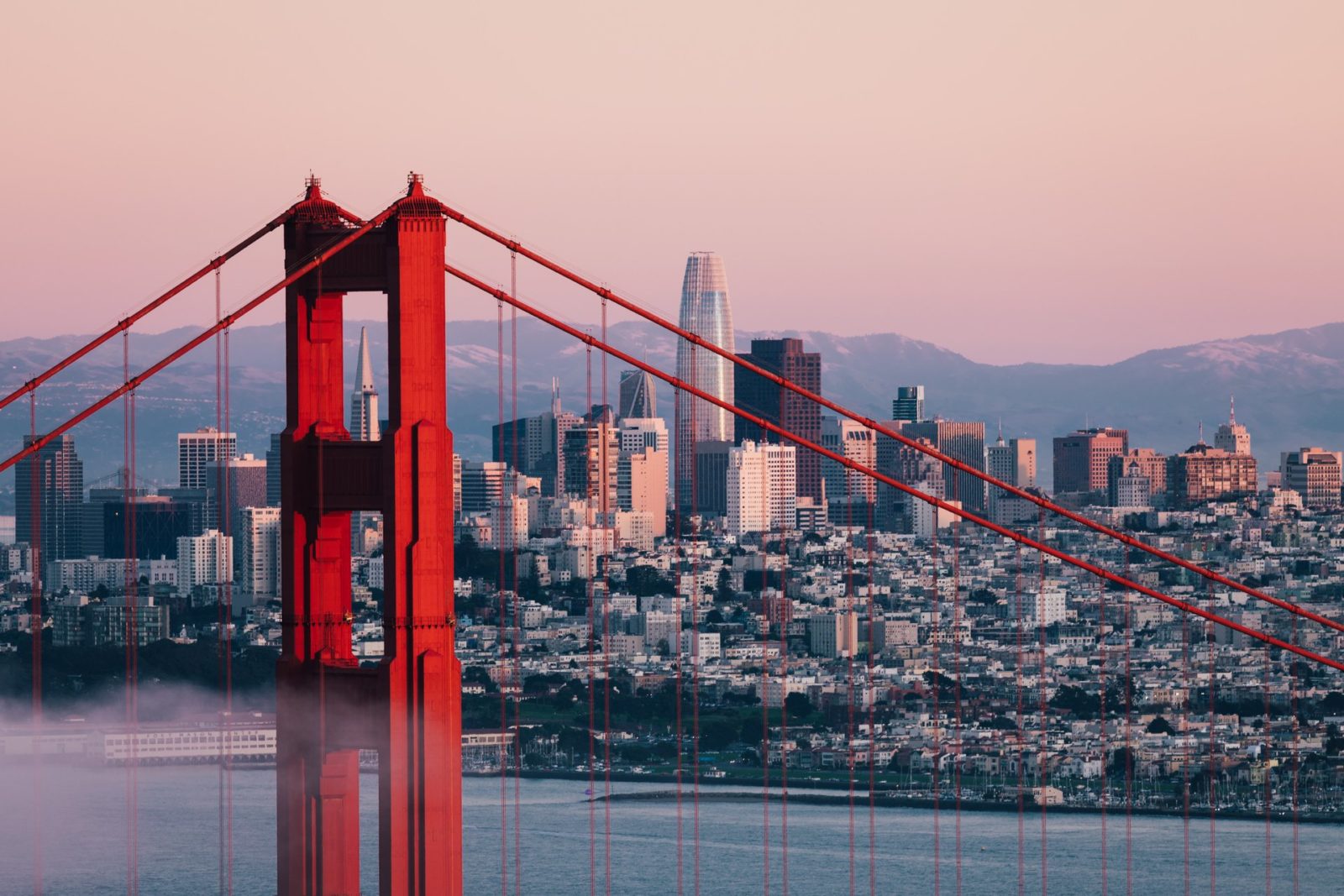 From the hippies in the late 60's to the heady raves of the late '90s and all the indie hip-hop and jangle pop bands in between, San Francisco has a rich musical history. These various roots have one common thread, they all secured their space and moment on the Bay Area credo: A wink and a nod. Because of these varying genres-there are plenty-the city is filled with numerous venues that draw the locals out any night of the week.
Records Stores
Amoeba Music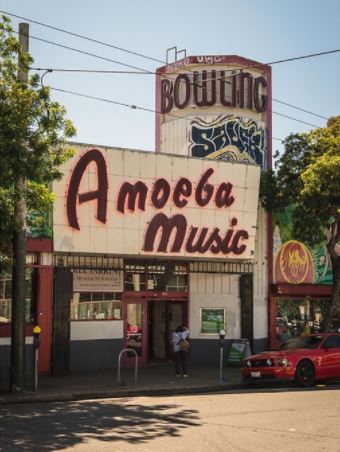 In 1997 Amoeba Music crossed the Bay to open its San Francisco location, in a converted bowling alley at the eastern edge of Golden Gate Park. The beautiful, dynamic Haight-Ashbury neighborhood, with its history of music and free expression, is the perfect place for an offshoot from the original location in like-minded Berkeley. They have everything. And when they don't, their courteous and well-informed staff will always point you in the right direction. You'll find amazing catalogs of artists like Sun Ra, Zappa and Stockhausen, tons of up-to-the-minute underground indie, garage, emo and art-punk bands, cutting-edge hip-hop, and turntablism from the likes of the Anticon collective and the Invisibl Skratch Piklz. You'll also find a world-class selection of Japanese rock & pop, the best roots reggae selection on the West coast, and deep experimental libraries from Derek Bailey, John Zorn, Merzbow and countless others.
Vinyl Dreams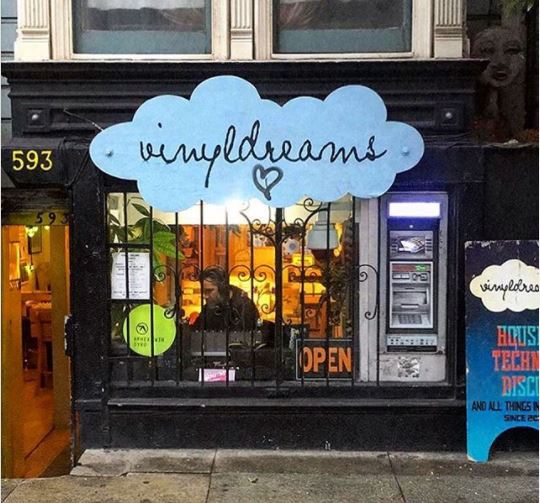 Michelangelo Battaglia, a.k.a. Mike Bee, the owner of Vinyl Dreams, is a dance and electronic music aficionado that's been deeply-steeped-in-the-scene for decades. House, Disco, Techno, Balearic and everything else under the sun, his store is a representation of that love and personal attention to micro-genres and older records that people need to know about. He and his store is an asset to the DJ community in SF. GO THERE!
Groove Merchant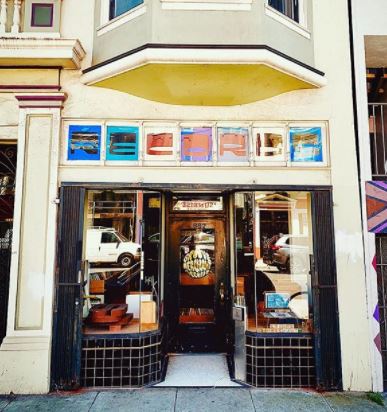 Small but perfectly well-formed, Groove Merchant has steadily grown into a temple for worshippers of the finest funk, soul, and jazz on earth. Opened by Ubiquity Records boss Michael McFadin back in 1990, Groove Merchant was originally part of Rooky Ricardo's legendary Haight Street record store. The shop has cycled through owners and locations and today is back on Haight, right across the road from Ricardo's.
Now owned by Chris Veltri, the neighborhood institution – whose name is a nod to the '70s jazz and R&B label – is undoubtedly Fog City's premier collector's shop. Come here for jaw-dropping jazz originals, Latin-galore, folk-funk, heavy hip-hop and boogie gems.
Rooky Ricardo's Records
Rooky Ricardo's Records is a record store in the Lower Haight district of San Francisco, California, which features mainly soul music 45 rpm records. Dick Vivien, the sole proprietor, and owner of Rooky Ricardo's has been an inspiration to local musicians and disc jockeys in the San Francisco area for nearly three decades.
Community Thrift Store
Why is a thrift store on this list? Inside baseball tip. Community Thrift has been a place where DJ's have unloaded their collections for years. Besides flat screen TV's and barely used Technic Turntables flying out of the door, it's a Christmas time blessing everyday when perusing through the stacks of records.
Music Venues
Great American Music Hall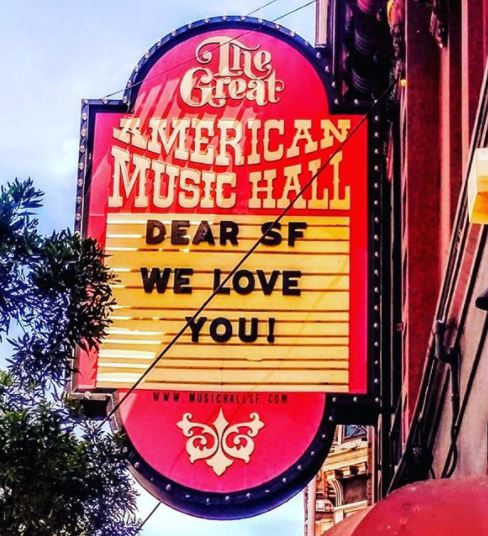 The Great American Music Hall was originally a casino and brothel before evolving into an elegant venue to host acts like Journey, The Broun Fellini's, and Helado Negro. In 1982, Robin Williams filmed his HBO special, "An Evening with Robin Williams" at the famed venue. By far the best acoustics in the city, located downtown within the Tenderloin, it's an easy trek from any corner of The City.
The Chapel
The Chapel was originally (sound of The Price is Right Losing Horn, not a chapel) a mortuary, and even a college campus before it became the bar-slash-restaurant-slash-concert venue that it is today. Located in the heart of the extra-action Mission district, The Chapel books all across the board-from Chromeo to local SF favorite SeaBlite. A jewel and treasure for locals even on trifling ass Friday nites.
Cafe Du Nord
Cafe Du Nord is a bar and restaurant located in the Swedish American Hall, a music venue and event space located in the same historic building in San Francisco's Upper Market neighborhood. The venue's intimate setting and reputation for hosting outstanding live shows have earned Cafe Du Nord and the Swedish American Hall numerous awards over the years. You could literally see Brian Jonestown Massacre upstairs at the Hall and then go into the lower earth to check an invite-only DJ set from Q-Bert. That's what's up In The Bay.
Laszlo
Cocktails, DJs & movie screenings featured at a cool bar connected to the restaurant Foreign Cinema. Notorious for sightings ranging from Dan The Automator to David Byrne. It's an ever-evolving list of top tier San Francisco DJ talent who, depending on the night, can move asses or stroke libidos. Grown folk sipping for the musically eclectic.
Bottom of the Hill
According to Rolling Stone, the Bottom of the Hill is the best place to hear live music in San Francisco. It has repeatedly won the Readers' Poll Best of The Bay award for Rock venue, including 10 years in a row from 2003 to 2012. Bottom is the heart of San Francisco's indie rock.
City Guide Submission
Are we missing your favorite record store or music venue? Use this form to suggest music venues and record stores that should be included in our city guide.
John-Paul Shiver
John-Paul Shiver has been contributing to Treble since 2018. His work as an experienced music journalist and pop culture commentator has appeared in The Wire, 48 Hills, Resident Advisor, SF Weekly, Bandcamp Daily, PulpLab, AFROPUNK and Drowned In Sound.