Rough Trade closing its Williamsburg shop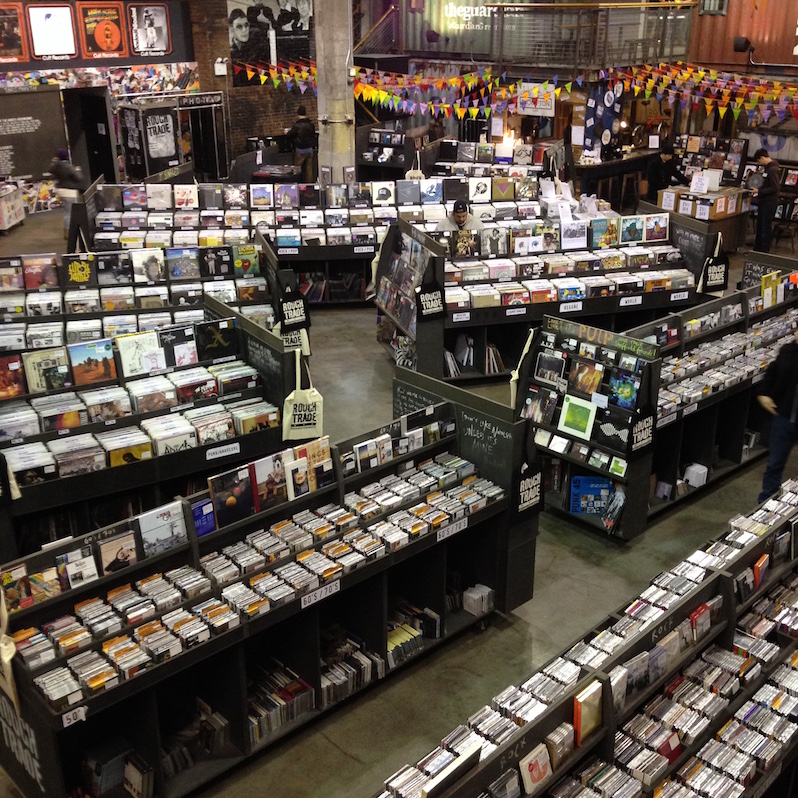 David Hilowitz/Creative Commons
Rough Trade has announced it plans to close its Brooklyn store and relocate somewhere new. The 10,000-square-foot shop in Williamsburg will close up shop in spring, with a new location in New York to be announced in the summer. Rough Trade NYC's concert venue, which was operated in partnership with Bowery Presents, will also close.
Rough Trade co-owner Stephen Godfroy said in a statement, "As with many businesses right now, the impact of the pandemic has made us rethink our approach, giving us the opportunity to reconsider how best to serve the rapidly increasing number of vinyl lovers in New York—that in spite of the adverse conditions surrounding the pandemic, demand for vinyl is positively booming. As with so many other retail sectors, sales are diverting online, along with the power and reach of online communities, all of which gives us inspiration to become more and not less accessible, to creatively reassess the junction between online and offline interaction. Regretfully, in order for us to freely respond to these new opportunities, we shall have to bid a heartfelt and fond farewell to our beloved, inaugural US, Williamsburg premises.
Rough Trade's online store will remain active even while the physical shop is closed. Rough Trade is also inviting patrons to fill out New York Loves Music, an online questionnaire for New Yorkers about their relationship to music establishments in the city.