What more is there to say about Chicago's music scene? Home to some of America's best songwriters, jazz legends, indie rock stalwarts and electronic tinkerers alike, Chicago boasts LA's talent and New York's prestige but cuts the BS facade of its coastal comparatives in favor of ingenuity and cordiality. The city's music scene is rich with countless famed venues and some of the best record shops in America. Here are a few highlighting just a fraction of what Chicago has to offer.
Record Shops
Bric-a-Brac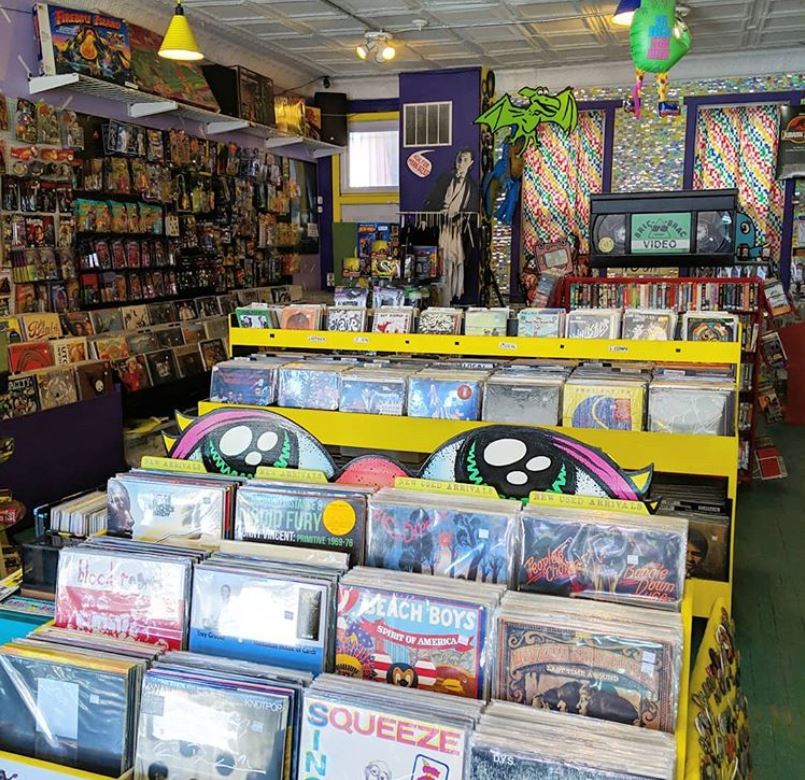 Vintage trinkets, collectibles and tchotchkes line the walls of this Logan Square record shop. Bric-a-Brac Records offers the ephemera of yesteryear, stocking a wide range of VHS tapes, cassettes, action figures and, of course, records. While the store feels like a peek into the collective subconscious of pre-Y2K pop culture, Bric-a-Brac is constantly refreshing their shelves with the latest and greatest local releases.
606 Records
Located just across the street from Thalia Hall, this fledgling record shop is known for its wide selection of new and used vinyl, focusing on independent labels and artists from all over Chicago and all around the world. Since 2015, 606 Records has been the west side's go-to spot for its great selection and knowledgeable staff.
Reckless Records
This mini-chain record store is located in Chicago's north, west and downtown areas, boasting a massive selection of new and used LPs, 7-inches, cassettes and more. Originally started in London, Reckless Records opened its first Chicago location in 1989 and has since served The Windy City's record connoisseurs en masse.
Shuga Records
Chicago vinyl obsessives will be all too familiar with Wicker Park's Shuga Records. This shop offers frequent promotions, staff picks, in store events and more. Shuga's employees and management are driven to offer the best vinyl selection and support for the local arts scene, repressing records from bands such as NEHI, Earring and Mungion. Check out the shop's wide selection of new, used and rare vinyl through their webstore.
Record Breakers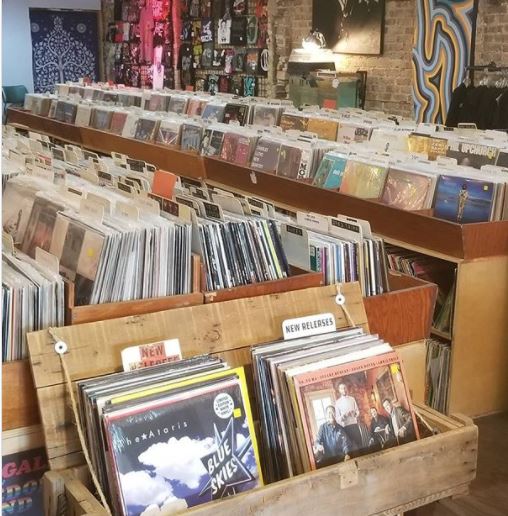 Known previously for residing above South Loop music venue Reggies, Record Breakers is now Avondale's go-to spot for buying, selling and trading new and used vinyl. Along with their massive selection, which is now fully catalogued online, this shop regularly hosts BYOB, pet-friendly in-store gigs, and they now offer turntable repair. Be sure to say hello to Record Breakers' official mascot, Humphrey the turtle.
Live Music Venues
The Hideout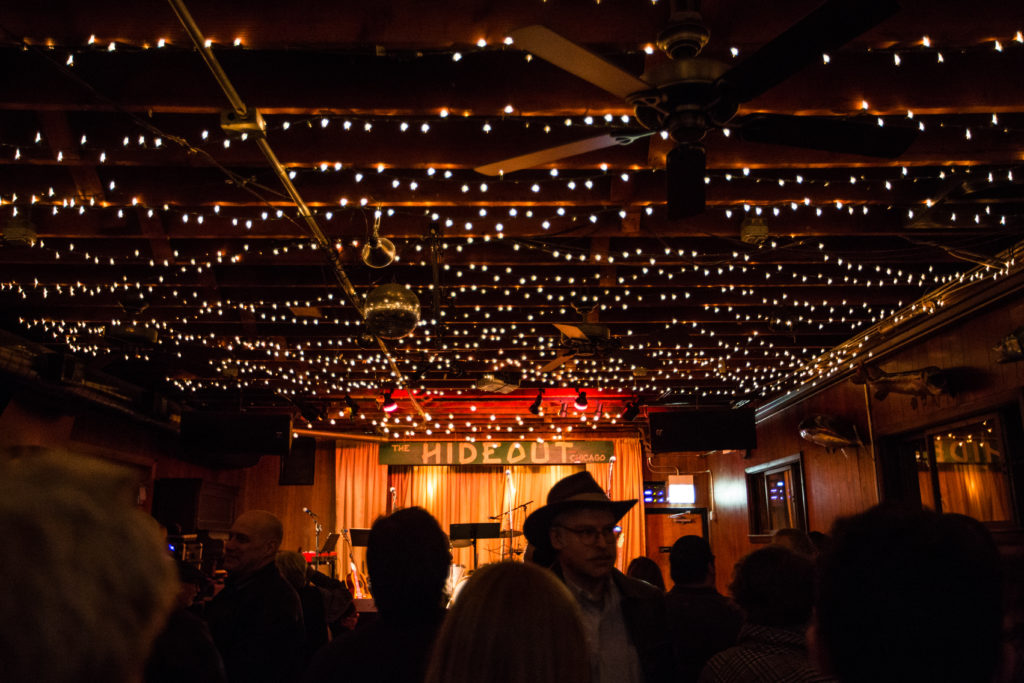 To call The Hideout "quintessential Chicago" would be an undersell. The Hideout is Chicago. This century-old balloon-frame house was built in less than three days at the end of the 19th century in the center of the city's industrial corridor. It was run by undocumented bootleggers and gin runners – working class Chicagoans in search of a good drink and a good time. Braving Prohibition and a new millennium, the history of The Hideout is documented and tangible – this place is truly special. Throw The Hideout a few bones and catch up with their ongoing Blue Mondays activist series, "To The Front" digital gig series and Friday night happy hours with award winning country singer and Hideout employee Lawerence Peters.
The Empty Bottle
What started as a "cat-ridden hole-in-the-wall," The Empty Bottle officially opened its doors Halloween 1993 in the west side of Chicago's Ukrainian Village. Through the years they've become a vibrant hotspot for up-and-coming acts, local favorites and more, serving up great live performances, cheap booze and good eats at Bite Café next door. This corner bar is known for its frequent double header sets and free Mondays, serving as both a launch pad for new bands and a victory lap for veterans. You can catch up with The Empty Bottle's digital book clubs, virtual concerts and activist series over at their website.
Schuba's Tavern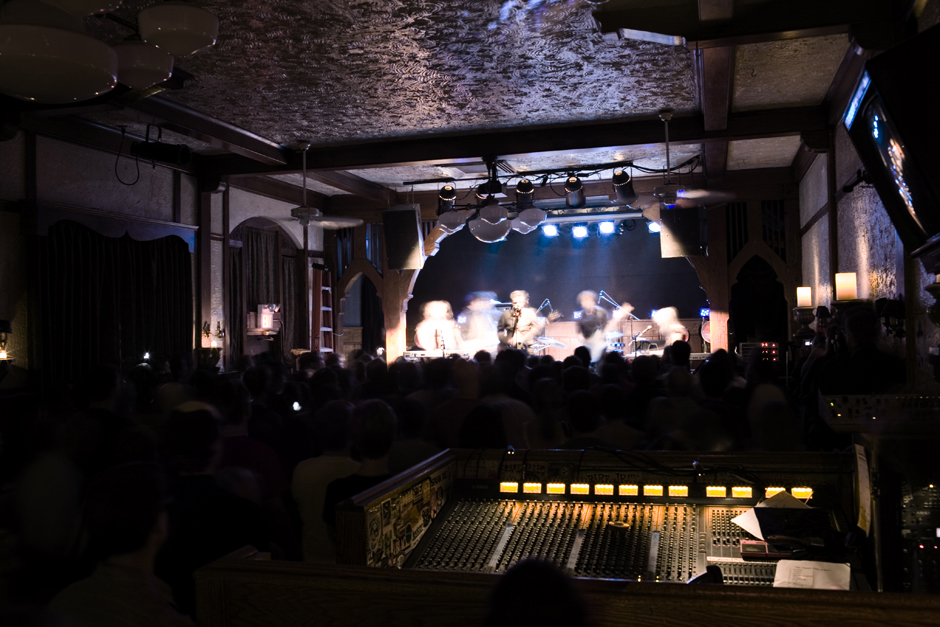 Schuba's Tavern is the north side's crown jewel of bar venues. This room is one of the best sounding spots in Chicago thanks to its supremely talented sound engineer affiliates at Audiotree. Like many of the city's best music-centric dives, Schuba's organizes a variety of performances featuring budding local and touring acts, regularly hosting record release parties and free music nights with a fully stocked bar to boot.
Thalia Hall
Founded in 1892 by John Dusek, Thalia Hall has served as a mixed-use property for over a century in west side Chicago. This turn of the century theater is modeled after the Prague Opera House and was built to become a public hall for the surrounding Pilsen community. Thalia Hall is an ornately beautiful playhouse, virtually untouched since its founding. It was granted historical landmark status in 1985 and remains a central meeting spot for the surrounding neighborhood to this day.
Green Mill Cocktail Lounge
Legendary jazz club and former Prohibition hotspot, Chicago's Green Mill Cocktail Lounge has served as a popular hangout for actors, artists and musicians for over a century. Its live performances range from world class jazz quartets to slam poetry to swing orchestras, capturing its speakeasy origins through generous pours and cash only cover charges. Frequented by Al Capone, Green Mill still contains the access hatch leading to escape tunnels bootleggers and gangsters used to escape authorities.
City Guide Submission
Are we missing your favorite record store or music venue? Use this form to suggest music venues and record stores that should be included in our city guide.