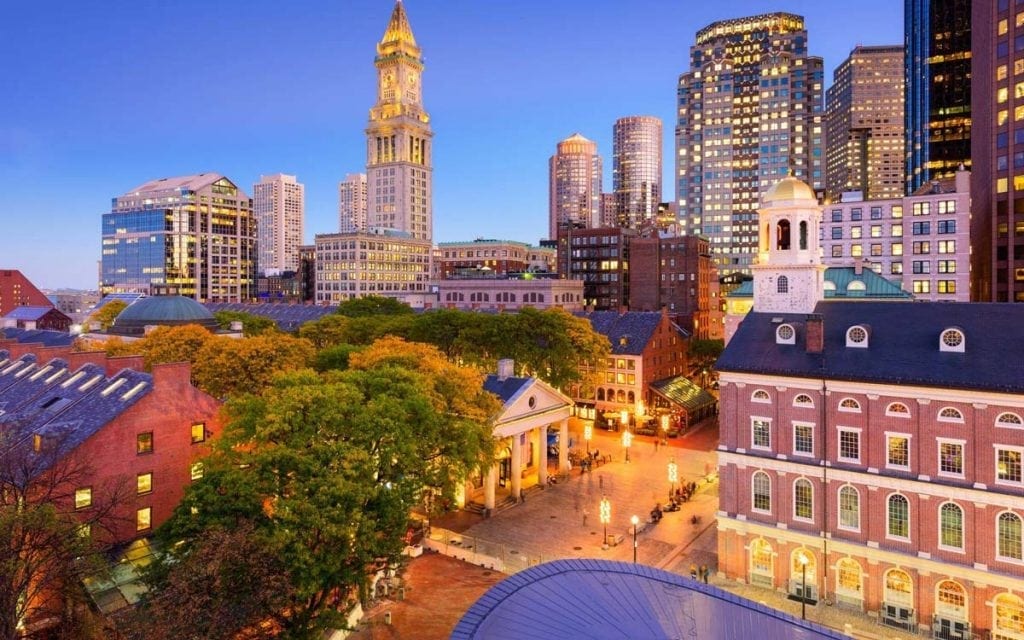 Perhaps best known for spawning proto-punk (The Modern Lovers) and its various postpunk successors (Pixies, Mission of Burma, The Cars), as well as Aerosmith, Dropkick Murphys and (deep sigh) Guster, Boston also helped spawn new jack swing, and has an idiosyncratic hip-hop history that ranges from Guru of Gang Starr and Mr. Lif to Cousin Stizz and Millyz. Venues like the Paradise are justly legendary, but the truest experience of this city's defiantly scuzzy musical character is catching local acts at dives and in the legendary show houses of Allston Rock City (or Rat City, depending on who you ask).
Record Shops
Newbury Comics
While Newbury is a regional chain, it's also a New England institution, and you'd hardly be able to call it a corporate monolith with a straight face.. I know few people who don't rely on it for new and used vinyl (as well as CDs, movies, video games, apparel and…well, comics). A visit to the Newbury Street location is mandatory for any music fan visiting Boston. The first two months I lived here, I went to Newbury so often I spent about a third of the money meant to last me my entire freshman year of college in two months.
Somerville Grooves
Cheapo Records
Deep Thoughts
Nuggets
Live Music Venues
Paradise Rock Club
No list of Boston venues could be complete without this historic Comm Ave spot where U2 played its first U.S. show. (Other now-legends who had some of their earliest gigs there include Tom Petty, Joan Jets and the Talking Heads.) It's a general admission spot, not too big or too small—capacity just over 900—so it generally attracts bands well worth your time across all genres, from the Melvins and Run the Jewels to Carly Rae Jepsen.
Middle East
The future of this Cambridge venue is somewhat uncertain given that it was recently bought up by some developer (a theme to which we will return later in this list), though the performance spaces will purportedly remain intact. And what iconic spaces they are. Both its Upstairs and Downstairs halves are small-capacity; the latter is a bit bigger (capacity approx. 530) but considerably more raucous. Middle East attracts a broad spectrum of local, indie and cult acts: I lost several pounds and my voice thrashing the night away to Savages in 2013 and Aesop Rock and Titus Andronicus also made excellent use of the basement, in my memory.
The Sinclair
The Sinclair is about as well-regarded for its gastropub restaurant as it is for the concerts in the facility's other half (though that reminds me, you should definitely try the Middle East's lunch menu). Expect to see bands ranging from Mitski and Speedy Ortiz to Squarepusher and the Manic Street Preachers at this 525-capacity venue. (Fun fact: Apparently, the Sinclair is adored by bands themselves due to, among other things, its laundry service.)
Great Scott
Boston's college-kid epicenter of Allston is called Allston Rock City largely because of the nearby Paradise and this legendary venue for smaller acts (usually punk and metal) and stand-up comedy. It looked like the Great Scott was not long for this world due to pandemic-related financial struggles, but it's believed this Allston institution will be moving into a new space elsewhere in the neighborhood and keeping its rich history alive. I can personally attest that Diarrhea Planet and Have a Nice Life both fucking slayed here.