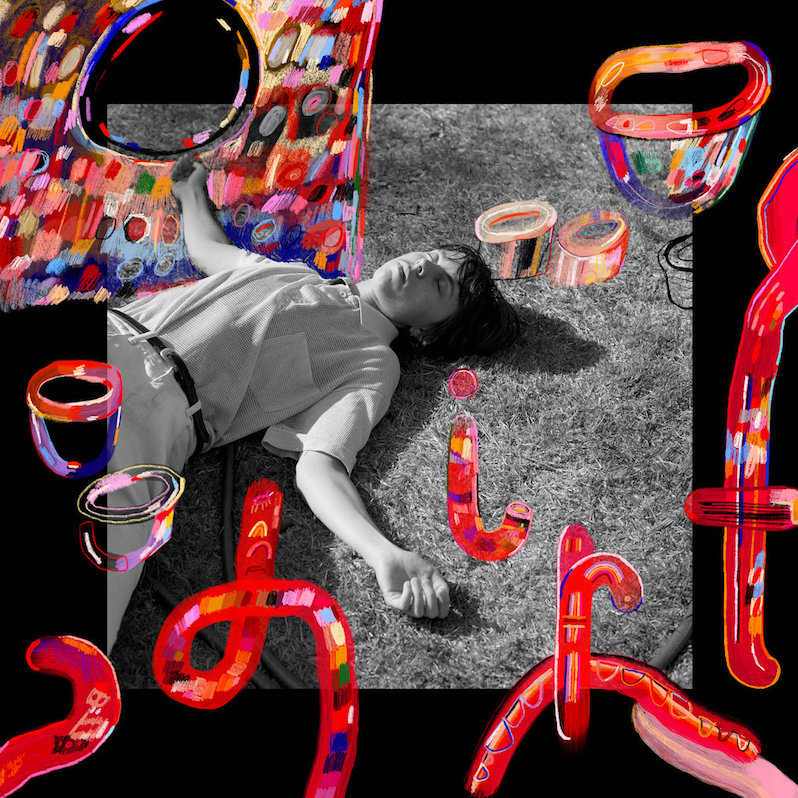 When discussing their reserved style on 2019's placeholder, Meg Duffy told KEXP, "One day I'll make a guitar record, probably." And the world held its breath. Duffy works prolifically as a session musician, contributing lead guitar work in the studio with acts like The War on Drugs and tearing up stages with indie rock icons like Kevin Morby and Perfume Genius. Yet their own work in Hand Habits has always been contrastingly subtle. Their previous album placeholder was an intimate and laid back project, with electric guitar constrained mostly to beautifully drifting slide melodies. In that context their new EP, dirt, begins with a bait and switch: "4th of july" opens with the most subtle guitar work that we know and love from them before swelling suddenly into a head-out-the-window rock beat featuring one of those killer slide solos Duffy seems to reserve for other people's records. Building on that surprise, Duffy then covers Neil Young with playfully growling distortion. Maybe it's wishful thinking to hear the heralding of Duffy's guitar album in this EP, but dirt is clearly an extension of Duffy's work on placeholder toward a bigger sound now that they are, as they say, unequivocally "in the driver's seat."
Any wishful thinking aside, the main throughline across the surprising variety condensed into these three songs is the deeply personal grappling with identity. The music video for "4th of july" finds Duffy digging an ambiguously and not quite grave-sized hole, at first with a shovel, eventually with their own hands in actual dirt, its lyrics echoing the opening line of the EP: "both hands in the dirt so you might as well try." Then Duffy is dancing slowly, at first alone, and then seemingly with themself. If it was hinted at in placeholder, Duffy now makes it clear that these verses are an internal discourse.
Similarly, Duffy then twists the ambiguity of Young's "I Believe In You" into an introspective mind-warp. The chugging guitar is not the only modern adaptation here. Duffy extends the song with an original epilogue: "I don't even know her," repeats as Kyle Thomas' backup vocals begin to warp and blend together with Duffy's, playing with masculinity. The digital-only bonus track, a Katie Dey remix of "what's the use" from placeholder, is by far the most surprising delight: an immediate glitchy hyperpop romp. Despite a sense of playfulness throughout, there is something indescribably gut-wrenching about auto-tune in a minor key. It's hard not to think of the late queen of hyperpop SOPHIE, an inspiration for all to stake out identity within soundscapes. Again the changes indicate self-talk, a reinterpretation (or perhaps reinforcement) of the song as inner monologue. Above all, dirt is a series of introspective experiments, like looking in the mirror from different angles to see (and love and forgive and thank) yourself more fully. 
---
Label: Saddle Creek
Year: 2021
---
Similar Albums: