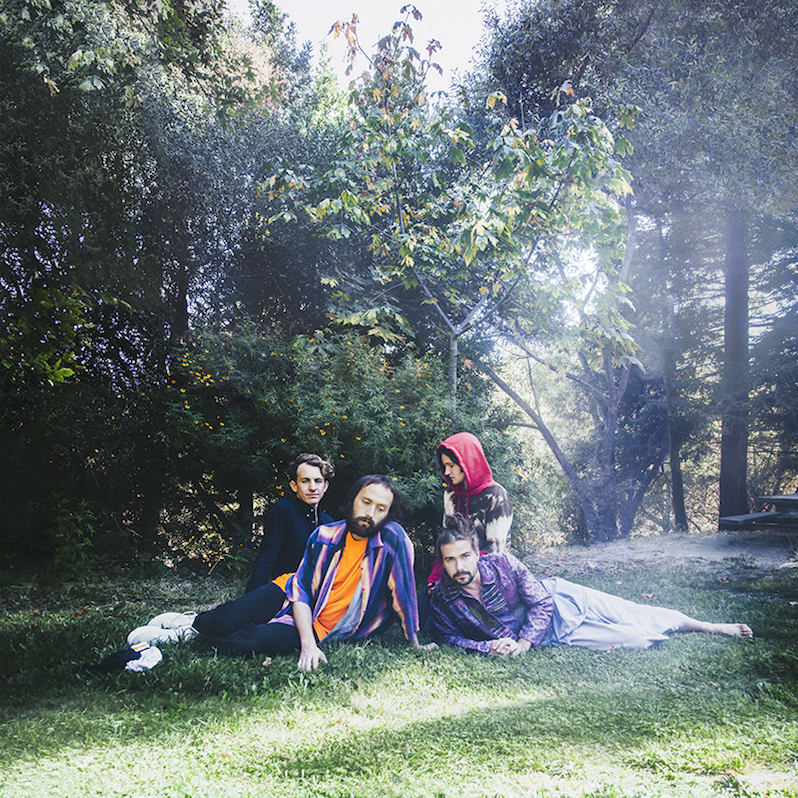 Since the release of their debut album Masterpiece in 2016, Big Thief have enjoyed a positive reception from critics. With 2017's Capacity, the Brooklyn band's uniquely dreamy melancholy landed them on year-end lists, with Adrianne Lenker's solo album abysskiss following in 2018. And though it arrives just a matter of months after that release, the band's third album U.F.O.F. does so as one of the most anticipated indie records of the year, expanding their sound while employing a more hypnotic art rock approach.
Leadoff track "Contact" starts the album off peacefully, almost lazily, as if soaking up the sun, but  suddenly changes into a heavier tone, energetic and raging. So soft and humming only to be disrupted by a kind of sudden realization. This makes sense, in a way, since the song initiates contact not only with the listener but with the rest of the music on the album—mimicking a kind of disruption when meeting something new (whether it be another person, an alien, or another style of songwriting).
The lead single, "UFOF" (the last F is for Friend) tells of an abduction and the strange laws of attraction build around lies and truth. A weird and unique piece, it gets its momentum from its understated quiet that is wonderfully eerie rather than dull or boring. It comes across a bit different than the previous songs showcased by Big Thief, but that's by no means a bad thing; if anything, this is a mature leap into tonal investigations of other closely linked musical territories.
From there, the album takes on a more relaxed tone. "From" and "Open Desert" reflect an almost otherworldly vibe that is half-druggy or spaced-out, yet still attentive to their lyrics and melody. It reminded me of their earlier single "Dandelion". The way Lenker trips over and around the lines has a particular charm and appeal, as she expertly exhibits how it would feel to be wandering in the desert, searching for other lifeforms. "Orange," however, reminds me a bit of folk singer Joan Shelley. There is a reliance on softer guitar chords and strumming, a more folky tonality. The lyrics talk of a woman lying, presumably in pain (twisted limbs and such), in her bed. Lenker further states that "orange is the color of my love" and talks of the fragility of love. The country-folk sing-song voice that Lenker uses—which is very different from the trance-like vocals previously heard—doesn't add much, but it's not entirely off-putting either.
The overwhelming majority of songs on U.F.O.F. don't offer a vast array of variation from one another. While Big Thief include little experiments throughout the album, they display a tendency to stay in one specific lane. This is not to say that these similar songs, instrumentally and vocally, are not enjoyable or well-done. They simply have a greater effect, creatively, when taken in small doses. "Jenni," the penultimate song, shakes things up a bit, growling to life. The guitars grumble and rumble about, acting like jets trying to liftoff, trying to escape the dull desert of planet Earth that has been depicted throughout the album. I do, however, respect their evolution. They are clearly attempting to push the boundaries of their sound and style. And considering this is near the end of the record, it makes sense that the U.F.O.F. met at the beginning of "Contact" is getting ready to leave.
The album's closer "Magic Dealer" unfortunately does Lenker's voice no favors. It's risky enough for most singers to go a cappella, and her skill is in wonderfully blend with the instrumentals. "Cattails" was so successful because she found harmony with the guitars and bass and drums. Her off-kilter sound may be purposeful, for the ending uses the noises of an airplane taking off—so it is not a stretch to say she reflects the empty, hollow feelings that remain after a friend departs. But it's a minor reservation. U.F.O.F. is a very good, dreamy and hypnotic album. Although Big Thief still has plenty of growth ahead of them, they've shown maturity and experimentation that may still truly take off yet.
Similar Albums: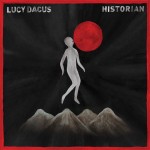 Lucy Dacus – Historian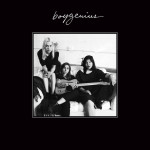 boygenius – boygenius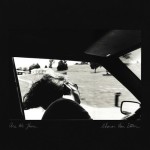 Sharon Van Etten – Are We There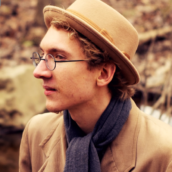 Konstantin Rega
Born in Krasnoyarsk, Russia, Konstantin Nicholas Rega currently attends East Anglia's famous MA in Creative Writing with the Ink, Sweat and Tears Scholarship. He is a professional musician, the former host/producer of Jazz Jams on CSRfm 97.4, and twice a Dan Veach Prize for Younger Poets finalist. He is the Fiction Editor for Crack the Spine and a contributor to The Black Lion Journal. He also blogs.