Damien Jurado : Saint Bartlett
Seattle natives are no strangers to the music of Damien Jurado. If they haven't immersed themselves in the albums that make up his prolific body of work, then they've at least been exposed to him via KEXP. Jurado provides one of the oft-used station identification bumpers for the show "John in the Morning," a long-lived staple of the non-profit station. KEXP is so renowned, however, that I'd be surprised if indie fans all over the world had heard this short piece from Jurado without ever knowing who it was crooning in their ears from miles away.
That image fairly sums up Jurado's career. Despite over ten albums, many more EPs, collaborations, compilation appearances and more over the last thirteen years, Jurado is still underappreciated and relatively unknown. I suppose some people end up becoming as famous as Neil Young, others end up like Townes Van Zandt. Jurado isn't as tragic a story as the latter, and falls somewhere in the middle of that fame extreme, but he might be the first to tell you that fame isn't what this is about.
Jurado's steady, deep, throaty voice eases its way over acoustic guitar strains and piano as smoothly as the best singer / songwriters out there, past and present. He at once can bring to mind Neil Young, Bruce Springsteen and Mark Kozelek, while retaining his own signature style. Saint Bartlett is a little more daring for the usually sedate and straightforward Jurado. Songs such as "Wallingford" lay down the heavy electric guitar chords, while "Arkansas" sounds like some of M. Ward's reverential treatments of music gone by.
With some of the titles on Saint Bartlett, Jurado might have a future doing a more localized version of Sufjan Stevens' travelogue. "Wallingford," "Beacon Hill" and "Harborview" all make references to neighborhoods or significant places in Seattle, though lyrically they don't provide the same historical snapshot as Stevens' state-based songs. Regardless, Seattle fans have already embraced Jurado, but with gorgeous songs on Saint Bartlett, such as "Pear" (a pun with the title?), "Kansas City," and "Kalama," (a winner for fans of Neil Young and My Morning Jacket), it's about time the rest of the country caught up with our lead.
Similar Albums:
Neil Young – Tonight's the Night
Bruce Springsteen – Darkness on the Edge of Town
Sun Kil Moon – Ghosts of the Great Highway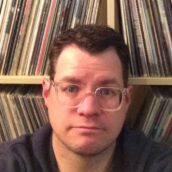 Terrance Terich
Terrance Terich firmly believes that 1985 is the best year for music. He lives near Seattle with his books, movies, and music.