Album of the Week: Haunt – Mind Freeze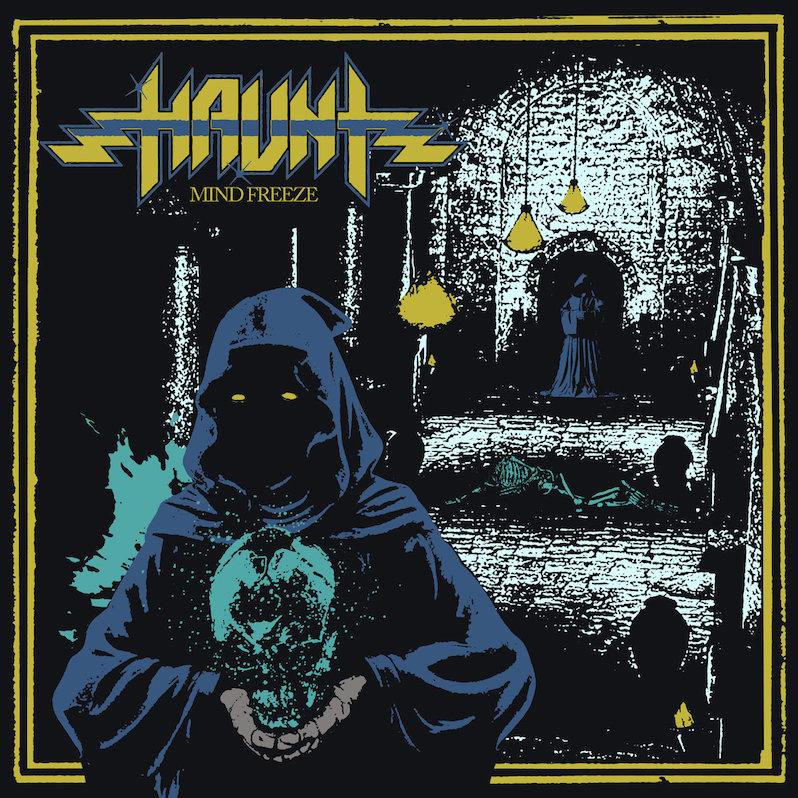 Rock music isn't doing so well these days. Seen from one perspective, it's the domain of incurious old-timers, a genre that's been given no latitude to evolve or expand. Seen from another, it's grown largely indistinguishable from pop, a similarly nebulous term with no clear definition itself. Looking over the best selling rock albums of the decade presents a complicated mosaic of truths; rock either died when your parents were your age, or it's just no longer interested in doing much actual rocking. Or both—neither one gives me much hope for the sustainability of guitar-based music that takes any actual chances. After several decades of file-sharing, canon breaking and listening habits being determined by something other than marketing dollars, that beautiful chaos has ultimately been brought back to strict order through The Algorithm.
It's sobering realities like these that make me thankful for heavy metal. Metal, in some respects, has picked up the slack where rock has faltered—I've argued that metal is the new rock, if not in mainstream appeal at least in its efforts to carry guitar music forward. The rise of bands such as Ghost and Mastodon suggest that there's still a healthy appetite for Gods of Thunder in the making among broader audiences, but even beneath that threshold there have been some outstanding records from the likes of Baroness, Kvelertak and Spirit Adrift, bands whose concerns are less with making "extreme" music than in proving that rock-solid songwriting and accessibility aren't just welcome in heavy music, but important and even crucial elements. Fresno, California's Haunt, likewise, could very well end up one of those bands. Though they're still fairly fresh to listeners, they begun a prolific streak that has yet to break anytime soon, issuing three excellent albums in just two years, each one a refreshing balance of melody, riffs, heaviness and hooks that nods to their '80s-era heroes as it does to metal's next frontier.
Mind Freeze arrives less than one year after the band's last album, 2019's If Icarus Could Fly, another two-sided set of hook-laden heavy metal hedonism. Were it simply an example of another excellent album by a band moving at a relentless clip, that'd be laudable on its own. From merely the first seconds of "Light the Beacon," however, Haunt reveal that they're not just prolific, but evolving at an accelerated rate as well, the song's opening synths suggesting that Haunt have packed the eight-year progression Judas Priest made from Stained Class to Turbo in only two, though that'd be a bit misleading. Here, the synths are accents rather than a focal point, the song itself comprising galloping rhythms, heroic guitar solos and a soaring chorus. But Haunt are finding new ways to add on to an already great thing, even if by subtle and gradual measures.
On a song by song basis, Mind Freeze contains some of the band's strongest material. "Hearts on Fire" is a game of speed-metal pinball, a thrilling three minutes of forward momentum and start-stop dynamics. The title track puts synths to use in a more prominent fashion, adding traces of prog-rock grandeur to their classic heavy metal songwriting, while "Divide and Conquer" is all air guitar majesty. It's not until "Saviours of Man" that synths are fully brought to the fore and given brighter focus, providing a shimmering interplay with the band's air-guitar-worthy riffmaking.
Haunt still have a lot of mileage to go before they achieve the kind of status that stadium headliners like Ghost have, but it's not for lack of chops or, for that matter, genuine slappers. As much as Haunt have tapped into a vintage aesthetic with their style of heavy metal, they've also captured what once made rock music fun: the energy, the intensity, the drive and the pure rush of adrenaline. Mind Freeze is great metal, and it's great rock, and that alone is enough to make me hopeful.
Similar Albums: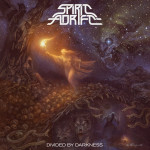 Spirit Adrift – Divided by Darkness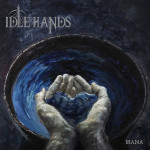 Idle Hands – Mana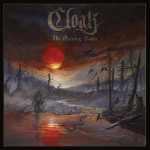 Cloak – The Burning Dawn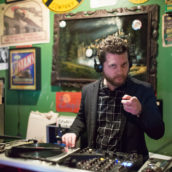 Jeff Terich
Jeff Terich is the founder and editor of Treble. He's been writing about music for 20 years and has been published at American Songwriter, Bandcamp Daily, Reverb, Spin, Stereogum, uDiscoverMusic, VinylMePlease and some others that he's forgetting right now. He's still not tired of it.