Hear Charly Bliss & PUP's new Christmas song, "It's Christmas and I Fucking Miss You"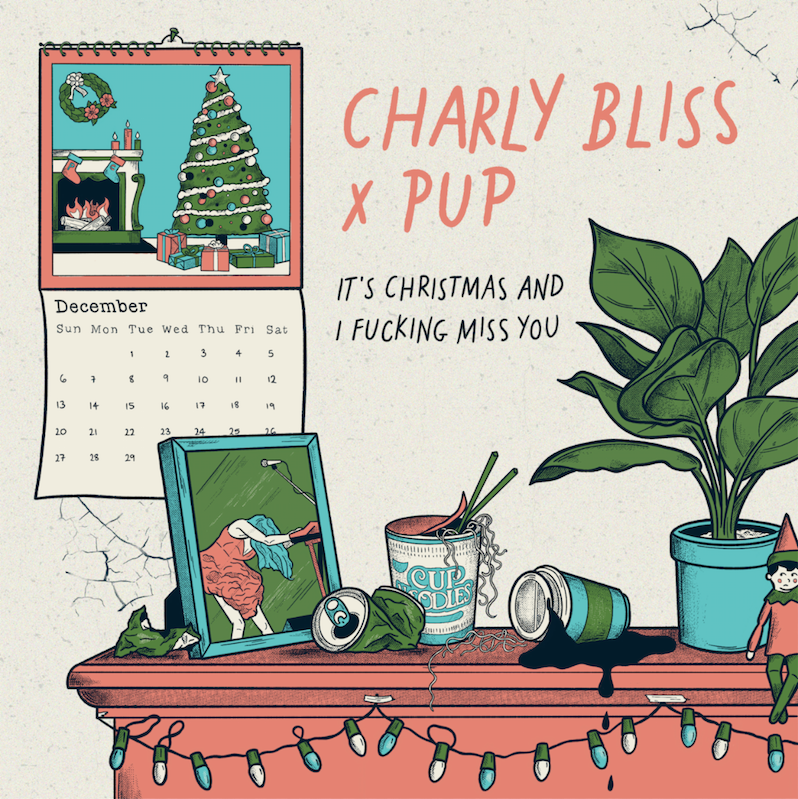 Charly Bliss have teamed up with Canadian punks PUP for a new Christmas single. It's called "It's Christmas and I Fucking Miss You," and it's an appropriate seasonal song for a year like the one we've just had—emotional, agitated, and yet still a lot of fun.
"Our managers have been trying to get us to write a Christmas song for years and we've never followed through, but we decided that enlisting our friends in PUP would at least make it fun" Charly Bliss' Eva Hendricks says in a press release. "We never imagined we'd be so proud and absolutely thrilled as we are by the results. We tried to write a song that reflects the absolute insanity of this year and the fact that everyone in the world is stuck missing someone this holiday season and probably feeling a similar combination of emo, angsty and vulnerable!!!!"
Hear the new Charly Bliss & PUP Christmas song below.
Charly Bliss' Guppy is featured on our list of the Top 150 Albums of the 2010s.