Hear Gunn Truscinski Nace's meditative new track, "Tape"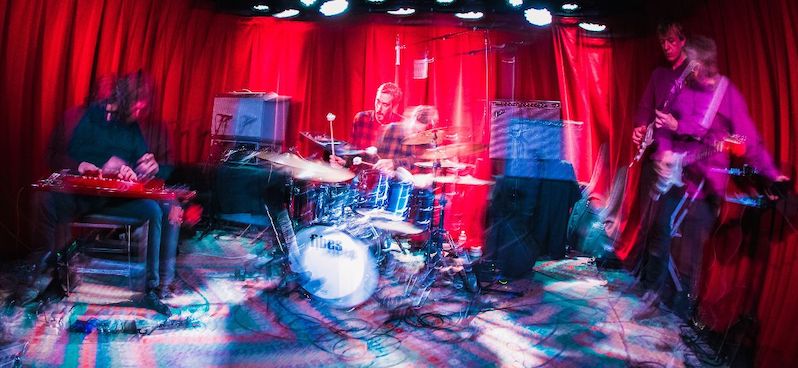 On July 28, Steve Gunn and John Truscinski of Gunn-Truscinski Duo, along with Body/Head's Bill Nace, will release their new collaborative album, Glass Band, via Three Lobed. The experimental psych trio already shared one song from their upcoming record, the stunning "On Lamp," and today they've released another new track, "Tape," which is a more meditative and atmospheric piece. Hear it below.
Bill Nace said in a statement, "There really wasn't talk of making a record or an approach or discussion of instrumentation at all. It was just really loose with a few different approaches to how we recorded. The material and playing took a definite shape quickly according to a thread that kind of emerged and pieces that didn't make sense within that were pretty easy to distinguish right away. Effortless, really."
Gunn-Truscinski Duo's last album was 2020's Soundkeeper. In 2021, Body/Head released a collaborative album with Aaron Dilloway.