Helena Deland : Goodnight Summerland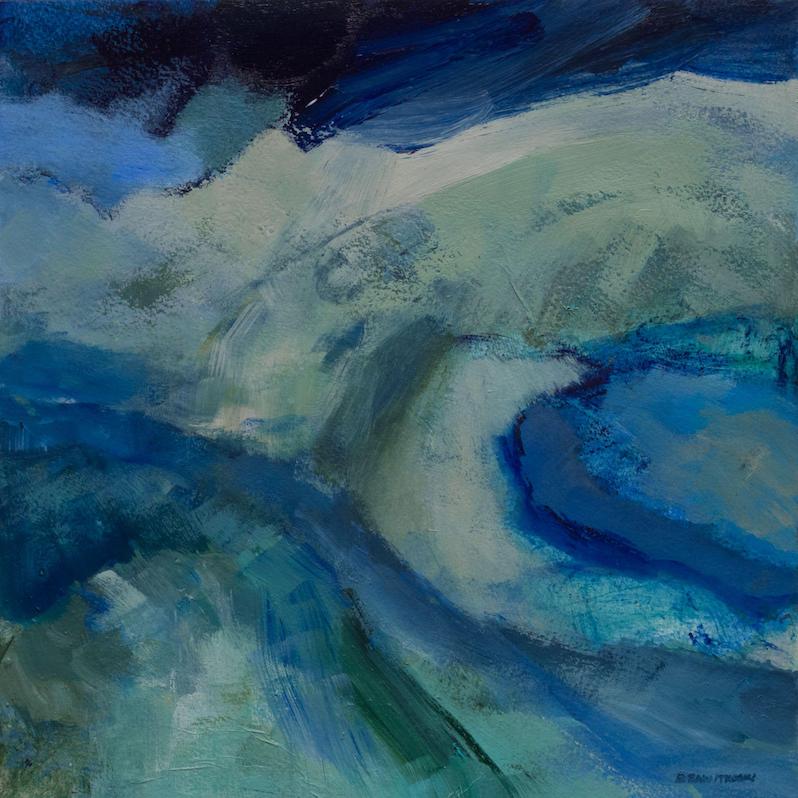 On Helena Deland's sophomore album Goodnight Summerland, the Canadian singer/songwriter expands her shimmering style of folk music into a reflection of life, grief and every emotion in between. Following her melancholic Something New, her latest dives deeper into more creative use of instrumentals to convey mood. Where her debut felt like it kept itself inside a five mile radius, her sophomore blooms farther outward, pulling in new inspirations. 
Deland lost her mother Maria in 2021, and the grief that followed, as well as a sense of wondering more about her mother, heavily influenced these tracks. There's an incredibly delicate and beautiful quality to those moments, like on "Saying Something," when Deland sings, "Maria, I might never know what I'd tell you / Is it the questions mean more than their answers could?" It's a wrenching moment, coming to grips with the realization that the chance to ask anything has passed. The track itself shimmers with Deland's warm vocals and harmonies, almost as if she is wrapping herself in a blanket of her own reassuring words. Recorded with Sam Evian at his Catskills-based studio, there's a strong influence of Evian's own otherworldly tracks, leaning into the outer spaces of folk and rock.
Much of Goodnight Summerland finds itself in a calming pool of quiet guitar melodies, with touches of percussion and accents added by flutes and piano. The album opens with "Moon Pith," a haunting instrumental all performed on piano, a sort of foreshadowing of the emotional exploration to follow. But even as the track carries its darker moments, there are tinges of hope within major chords. "Drawbridge" finds Deland wishing to speak to someone who cannot be found, almost in a dream-like state, being forced to cope with her loss. As Deland sings, "And who was I / When I could only guess about loss? Where it takes you when you can no longer call," there's a harrowing realization of the finality of life.
In the bio Deland wrote for the album, she said, "I wanted the songs to emphasize the living heart inhabiting each lyric, hoping that the vulnerability it took to write them could remain intact, so that the words could come through in full focus." Her aim is perfectly executed, as the instrumentals and vocals work hand-in-hand to elevate each other, pushing through the lyrical meanings over everything. Much of Goodnight Summerland has a hypnotic quality to it, Deland's voice glimmering through its accompaniments, and vice versa.  It's a stunning way for Deland to transform her grief and experience into a tangible collection of careful reflection.
---
Label: Chivi Chivi
Year: 2023
---
Similar Albums: