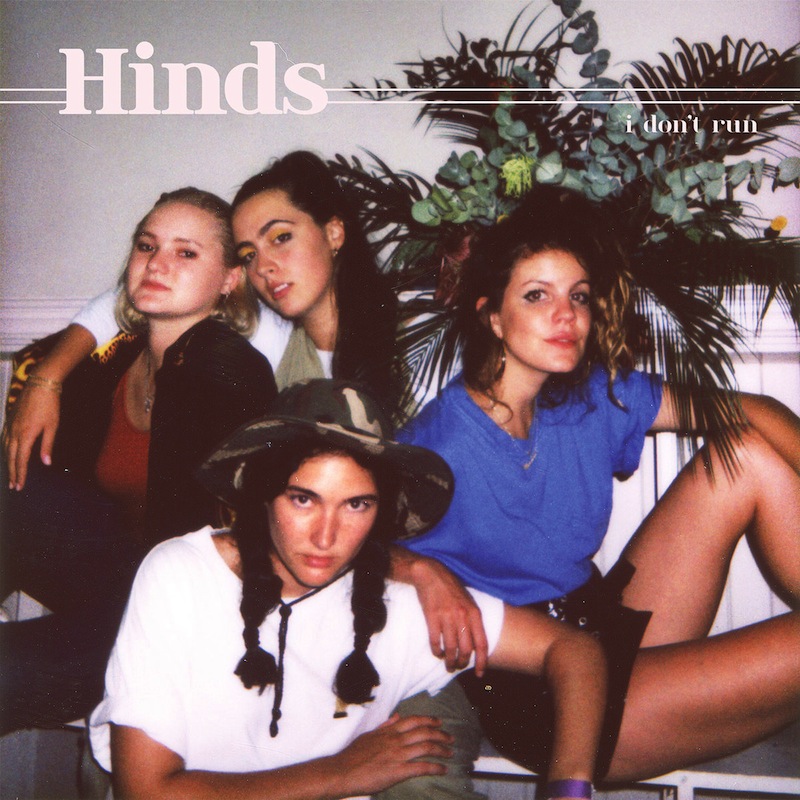 In the grand scheme of things, Hinds are a pop band, though theirs is an organic take on pop. More accurately, they're an indie rock band as their music doesn't necessarily comfortably make sense next to Katy Perry. But it's pop music, all the same. One of their closest contemporaries in sound are The Coathangers, whose early sounds certainly bear some influence on Hinds' own music. Having formed in 2011, Hinds arrived several years after that Atlanta band, but the parallels are hard to deny. Much in the way The Coathangers have perfected a '60s-style girl-group-meets-punk approach, Hinds have a raw adolescent fumbling to their sound.
On I Don't Run, the band's follow-up to 2016's Leave Me Alone, Hinds echo many hallmarks of indie rock past and present, for that matter. The Spanish group has a layered vocal approach, delivered with a hipster indifference that's fairly common in contemporary indie rock—or even pretty old indie rock for that matter. Sometimes this indifference teeters on the edge of brattiness, but at other times it takes on a more relaxed croon. The album feels purposefully under-produced in order to sound as if they're making noise in the corner of some dive at South by Southwest. What works in their favor is the fact that they're actually pretty strong songwriters, which puts them ahead of the pack. They do have a tendency to sound like teenagers lamenting the end of the weekend on Monday morning in homeroom, though—granted—teenagers that are much cooler than you.
Of all the musicians in Hinds, bassist Ade Martín ends up being the most integral to shaping the band's songs. The guitars get the job done, but are very fairly simple. But this isn't prog rock, and anyone interested in the band is likely not in the market for virtuosos. There's a similar, sunny bounce to much of the album, and with the summer heading this way, that's fortunate for anyone in need of a driving-to-the-beach album. In fact, I Don't Run captures a teenage sensibility in its carefree attitude, there's little deep introspection or political sloganeering, just pondering of puppy love. For those more likely to reach for The Ramones than Halsey, I Don't Run is a noisy pop ideal.
Similar Albums: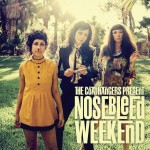 The Coathangers – Nosebleed Weekend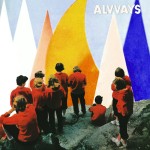 Alvvays – Antisocialites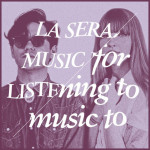 La Sera – Music For Listening To Music To