How to Destroy Angels : Welcome Oblivion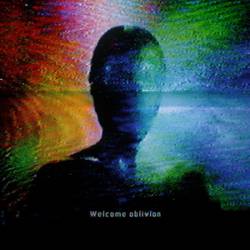 Buy at iTunes | Buy at Insound
On the surface, not much has changed in the three-plus months since How to Destroy Angels put out their second EP release, An Omen. Sure, the album they promised—Welcome Oblivion—has finally dropped, and with it a short slate of live dates for which Nine Inch Nails fans ostensibly clamored (at least they did before Trent Reznor subsequently annonuced NIN's return to stage and studio). But now, with this new slate of music doubling HTDA output, we have a clearer picture of the context where the band resides: We're watching and listening to Reznor taking a victory lap.
It's not like the guy doesn't deserve it. He's just about tanned from his time spent in music's spotlight — leading NIN, recording soundtracks, running a record label, producing and remixing, knocking around related projects like TV series and streaming media sites. Even his guest spots for the likes of 1,000 Homo DJs and Pigface were lead vocals. He hasn't committed like this to a supporting role since playing keyboards in Exotic Birds almost 30(!) years ago. And therein lies the challenge for How to Destroy Angels.
Much of what we know about Reznor musically isn't just pointed and angry, it's often quite loud and scary. He's developed hallmarks over such a span of time that he's just about a genre unto himself — distinctive distorted riffs, loud/quiet lyrical malice, beats from a million synthesized and glitched sources. HTDA is something new for him: A challenge, an escape from that daily grind. This is his idea of relaxation, of taking it easy. But is the world ready for a Trent Reznor who's content to vibrate at a frequency somewhere between Tori Amos' "Past the Mission" and Radiohead's discography since the turn of the century? Record sales for Welcome Oblivion be damned, I'm tempted to say "no."
The instrumental processing here from Reznor, wife Mariqueen Maandig, and collaborators Atticus Ross and Rob Sheridan is still in the same relatively sedate universe as Reznor and Ross' recent soundtrack work. At times it does indeed recall the kind of digital jones Thom Yorke was on for Radiohead releases like In Rainbows; there are also many references to soft yet skilled bedroom electronica producers. Songs like "Recursive Self-Improvement" and "We Fade Away" don't have nearly the dread level longtime Reznor fans recognize. These and most other tracks lean midtempo, so there's neither much crushing rock from the Fragile/Downward Spiral days nor many remixable grooves.
And how much does it speak to Mariqueen's presence on lead vocals that we keep focusing on hubby Trent in the background? God bless him for trying to make Mariqueen-as-tough-EBM-frontwoman happen. You can sense they strive to be alt-rock's Jay-Z and Beyonce — there are moments on this album that even hint at modern rap's squeaking, spacious production — but at least in that power couple there's an even split of talent. Where Mariqueen needs the most edge ("Strings and Attractors," "And the Sky Began to Scream") she feels inconsequential. It's unclear if she can't shake the bonds of her humble ethno-pop outfit West Indian Girl, or if this is just a production failing.
Here's the thing, and it goes for HTDA and a scant few other performers: Fair-to-middling Reznor music still crushes nine-tenths of all other music. Maybe it's the NIN fanboy in me coming to the surface, but I can't not recommend Welcome Oblivion. Mariqueen has her moments, working best as an atmospheric noisemaker ("Hallowed Ground") and in the upgraded country-pop of "Ice Age," one of three tracks repeated from An Omen. The title track and another EP repeat, "The Loop Closes," find Reznor leading efforts to make patchwork aggro-electro with some teeth.
Welcome Oblivion is a grower of an album, even with its shortcomings, and How to Destroy Angels are a group greater than the sum of its parts likely through Reznor's sheer will alone. Even if you've hated the work he's done outside of NIN proper, you can't say his car crashes haven't been fascinating as well.
Similar Albums:


Radiohead – In Rainbows


How to Destroy Angels – An Omen EP


Crystal Castles – (III)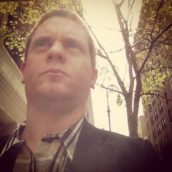 Adam Blyweiss
Adam Blyweiss is associate editor of Treble. A graphic designer and design teacher by trade, Adam has written about music since his 1990s college days and been published at MXDWN and e|i magazine. Based in Philadelphia, Adam has also DJ'd for terrestrial and streaming radio from WXPN and WKDU.