This is the beginning of "alternative rock." For better or for worse, practically every band with distorted guitars and radio-friendly hooks in the '90s was at least partially influenced by The Pixies. Nirvana, Radiohead, Blur, Modest Mouse — they all had a little bit of the Boston quartet's taut, energized rock in their sound. When The Pixies reunited and played Coachella in 2004, they had the second to last slot on the main stage on the first night, just before Radiohead. When Thom Yorke had gotten word, he had commented that it should have been the other way around, and that they (one of the biggest bands in the world) should have been playing before The Pixies. Bono likely never said such a thing, though interestingly enough, U2 toured with The Pixies in the early '90s, not too long before the band called it quits. During their short half-decade run, however, The Pixies created some of the most exciting music in the '80s and '90s.
Come on Pilgrim, the band's debut mini-album/EP, gave a taste of what was to come, displaying the band's strong knack for catchy melodies, rapid-fire blasts of punk-influenced rock and Frank Black's clever, memorable lyricism. Their first proper album, Surfer Rosa, found the band sharpening their skills even more, though not polishing them in the slightest. Raw as ever, with some thanks going to engineer Steve Albini, an infamous analog junkie who had, on this album, begun his streak of impeccable, instantly identifiable drum sounds. It doesn't take an audiophile to pick up on it; from this album's "Bone Machine" to Nirvana's "Heart Shaped Box" to McLusky's "Collagen Rock," that snare thwack gives away its architect instantly.
Surfer Rosa, though consisting entirely of perfectly raw songs, is different from most of the Pixies albums to follow in that it's fairly sparse in terms of singles. There are a couple of those, most notably the Kim Deal sung "Gigantic" and "Where Is My Mind?", but the album flows—or rather sprints—seamlessly, diverse yet consistent, playful and creative, but unpretentious. And while a bit jagged, and more beefed-up thanks to Albini's production, each song is a classic. From the beginning of "Bone Machine," the experience is one of listening to something huge—the catchy bassline, the wild guitar riffs, David Lovering's massive drum stomp, and Black Francis' odd, random shouts, like "you're so pretty when you're unfaithful to me!"
"Break My Body" raises the level of rawness, slightly more subdued during the verses with its simple, edgy riffs, yet escalates to a formidable chorus featuring Deal and Francis harmonizing the song's title. "Something Against You," by contrast, is a furiously paced punk rocker with distorted, unintelligible lyrics. "Broken Face" continues this playful sound, major key melodies and Frank Black's falsetto yelps dominating. "Gigantic," one of the few songs that features Kim Deal's lead vocals, celebrates a "big big love" (that'd be a euphemism, for those wondering) and delivers the invitation, "hey Paul, let's have a ball." (More euphemisms.) A playful song about sex, as opposed to the disturbing and sometimes hilarious imagery that Frank Black would often infuse his songs with, it strongly presents a divide between the two songwriters' styles.
"River Euphrates" features more unintelligible vocals, mostly because many of them are not actually words, though the chorus features the clever pun "ride the tiger down the River Euphrates," a play on "Tigris" and "Euphrates." Where Is My Mind?" shows the band at their most direct, as complementary acoustic and electric guitar harmonies play a wonderful backdrop to Black's scuba-diving inspired lyrics ("way out in the water/see it swimming"). This is followed by "Cactus," a T. Rex-inspired rocker and classic, paranoid love song. Black sings from the perspective of someone in prison "sitting here wishing on a cement floor" while he wishes for something to remind him of his gal, though it takes a turn for the macabre when he sings, "I miss your soup and I miss your bread/and a letter in your writing doesn't mean you're not dead." David Bowie covered this on his Heathen album, which goes to show that sometimes influences make a circle.
In a masterful move of sequencing, "Cactus" is followed by "Tony's Theme," one of my personal favorites. It's probably the silliest song on the record, but one of the most rocking, beginning with the announcement "this is a song about a superhero named Tony." It becomes clear that Tony's actually a kid who feels badass when riding his bike, though he still has time to cut the grass after classes. How noble! "Oh My Golly!" features Spanish lyrics, a frequent motif in The Pixies catalog, and transitions into the unlisted intro to "Vamos," which is essentially a recording of a conversation in the studio beginning with Black's assertion "I said 'you fuckin' die!'" "Vamos" is a re-recorded version of the track from Come on Pilgrim, though a minute longer. Yet both versions are distinct, primarily for the improvisational guitar squeaks form Joey Santiago. The beginning of "I'm Amazed" contains more in-studio dialogue, this time with Kim Deal talking about a guy who favored sex with field hockey players, while the song itself is intense, adrenaline-rushing rock. The album is capped off with the almost-instrumental "Brick Is Red," which brings the intensity down, and replaces it with a great melody.
Surfer Rosa, while an idiosyncratic release at the time, has become one of the standards of economic indie rock album sequencing. It's an intense rush, and a brilliant collection of songs. And just like any great album, it's been imitated time and time again, the impetus for launching a long stream of great music.
---
Label: 4AD
Year: 1988
---
Similar Albums: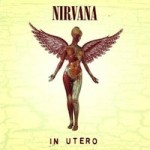 Nirvana – In Utero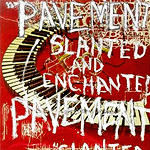 Pavement – Slanted and Enchanted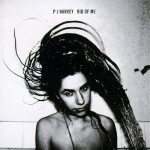 PJ Harvey – Rid of Me
---
Support our site: Buy this album at Turntable Lab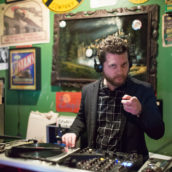 Jeff Terich
Jeff Terich is the founder and editor of Treble. He's been writing about music for 20 years and has been published at American Songwriter, Bandcamp Daily, Reverb, Spin, Stereogum, uDiscoverMusic, VinylMePlease and some others that he's forgetting right now. He's still not tired of it.