'Industrial Accident' reveals the fearlessness and folly of Wax Trax! Records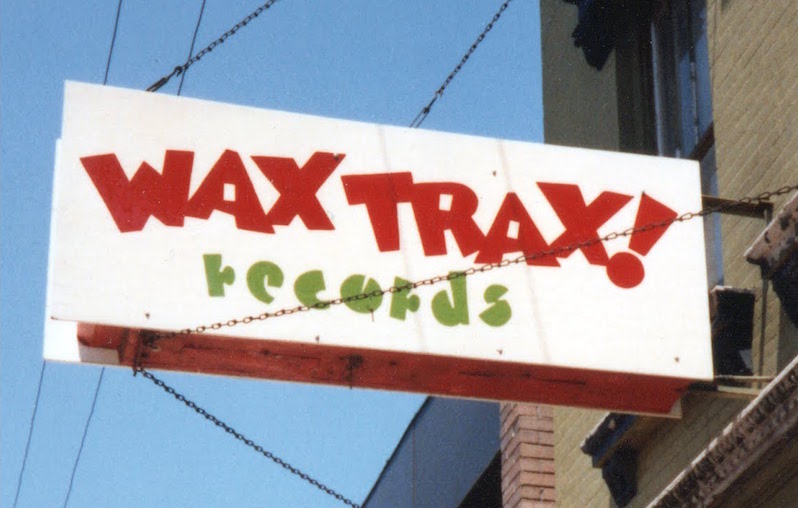 If you look at the history of music's big movements and biggest performers, some of the most influential have surprisingly short periods of public activity. The Beatles as a unit put out albums for only eight years. Biggie Smalls cobbled together two proper albums, even in death; The Sex Pistols barely held together for one. Disco lasted maybe five years, as did OG drum'n'bass. Hank Williams became a songwriting legend in just 16 years, and the "27 club" is as tragic as it is talented. Industrial music has a rather long and bloody history, stretching from experimental noise and musique concrète to today's electronic body music. Yet if there was one specific place and time that fixed the genre to ears and minds everywhere, it was a dozen years—a musical blink of an eye—where Chicago's Wax Trax! Records indulged the mad creative spirit of friends, followers, and sympathetic artists.
Funded by a Kickstarter campaign, in limited theatrical and festival release the 2018 film Industrial Accident: The Story of Wax Trax! Records documented Jim Nash and Dannie Flesher's journey across life and the country, transforming them from fiercely independent fans of glam and punk to record store owners and then to label operators and distributors. The movie has arrived on DVD to spread what is ultimately a sad tale of abject happiness. Including rare photos and footage ranging from the shop racks to the concert stage, it explores a shared love of partners and players that went purposefully, brilliantly awry, and then awkwardly so.
The word "misfits" gets tossed around a lot in this movie, especially early. Industrial Accident drives home the point that Nash and Flesher, the performers they booked, recorded, and admired, and their friends and employees stretching back to the first Wax Trax! store in Colorado were largely uninterested in conforming to norms of musical skill and appreciation. Interviews with members of the label's foundational acts like Front 242 and KMFDM reveal this universe of people entered creative lives without intending to promote anything labeled as "industrial music" per se. Rather, they tried what they could and released what they liked, regardless of how it sounded or if it was even musical at all. Somehow, whether it was one artist playing vacuum cleaners or another doing the best they could with a Fairlight they couldn't figure out, more often than not the Wax Trax! roster got the balance right.
After Nash and Flesher relocated their operations to Chicago, their discography grew to include eventual royalty of rhythmic music and the avant garde: Coil, Laibach, Controlled Bleeding, Clock DVA. The duo made many judicious, fortunate choices of signings and tour lineups, but a significant portion of their label joined up through happenstance and friends' recommendations. Of note, Industrial Accident independently confirms the legend that Ministry's Al Jourgensen has built for himself over multiple decades. The Sire label that picked him up after With Sympathy may have been his primary employer, but Wax Trax! remained his freelance playground. It brought him the bandmates that defined Ministry's greatest successes, introduced the world to Revolting Cocks, and turned the lead of chance encounters and snap decisions into aggressive musical gold.
Musicians on the label reveled in themes of artifice and detritus. In the words of Buzz McCoy (Marsten Daley) from My Life with the Thrill Kill Kult, the gallows humor and planned trashiness of Wax Trax! sounds comprised "rebellion for rebellion's sake." But you can only put up a facade for so long, and the slow demise of the brand's proper operations and reputation began in 1987, arguably at the height of its powers. Industrial Accident documents the absence of actual business in their well-meaning music business and the arrival of TVT Records to spit-shine and save what it could of the Wax Trax! legacy in the early 1990s. Nine Inch Nails' Trent Reznor, whose own dealings with TVT are infamous, helps narrate a collective shitting-on of these efforts by TVT and, to some extent, Nash and Flesher themselves.
The decline of Wax Trax! puts into stark relief some of the foibles of the Nash/Flesher relationship hinted at through the rest of the movie. Both left women to become each other's partner in life and business; to hear and see Industrial Accident tell it, Nash was clearly the alpha to Flesher's beta. The pair are commonly mentioned in tandem as the brand's heart and soul, but it's Nash and his first family who we see front-and-center almost to a fault, clearly a product of Nash's daughter Julia being a producer, director, and writer for the film. We hear from Flesher only in archival interviews you can count on one hand, and observers portray him as brokenhearted and reclusive after Nash's death, wanting little to do with Wax Trax! in its final years. Whether this was a mutual decision or dictated by one estate or the other, right or wrong it feels like it minimizes Flesher's input on the actual work of Wax Trax!. As a consolation, viewers will eventually realize just how much Flesher contributed to the film after his own death.
If there is any other disappointment to glean from the film's release for home audiences, it might be found in the accompanying soundtrack. The choices made for the central set of 10 songs shared on Industrial Accident CD and vinyl versions range from typical (Thrill Kill Kult's "A Daisy Chain 4 Satan," a live version of Front 242's "Headhunter," "Envoyé!" by The Young Gods) to odd (Ministry's middling movie soundtrack cut "Tonight We Murder," unreleased Revolting Cocks, Chris Connolly's acquired-taste singer-songwriter stylings). There are also extra tracks on the CD, and three different mystery tracks across vinyl and CD releases. In typical Wax Trax! fashion it's representative yet difficult, and so is this the best they could have done? That's an obvious no; their highly regarded, now-rare set Black Box – Wax Trax! Records: The First 13 Years is a much more comprehensive document of the label's musical history. This compilation feels like punches were pulled even for its short length, although I'd understand if the surviving version of the label (relaunched in 2014) wants new listeners to go on a deep dive for more and better in their catalog.
Frankly, if the nostalgia collected and celebrated on this film and its soundtrack are any indication, that deep dive is worth it. For all of their struggles against convention Wax Trax! Records earned some form of status as a model for future generations of music fans to follow—not in business, to be sure, but at least in sound and fearlessness.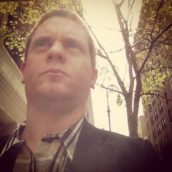 Adam Blyweiss
Adam Blyweiss is associate editor of Treble. A graphic designer and design teacher by trade, Adam has written about music since his 1990s college days and been published at MXDWN and e|i magazine. Based in Philadelphia, Adam has also DJ'd for terrestrial and streaming radio from WXPN and WKDU.