A conversation with DJ Amir Abdullah about newly unearthed Charles Mingus recordings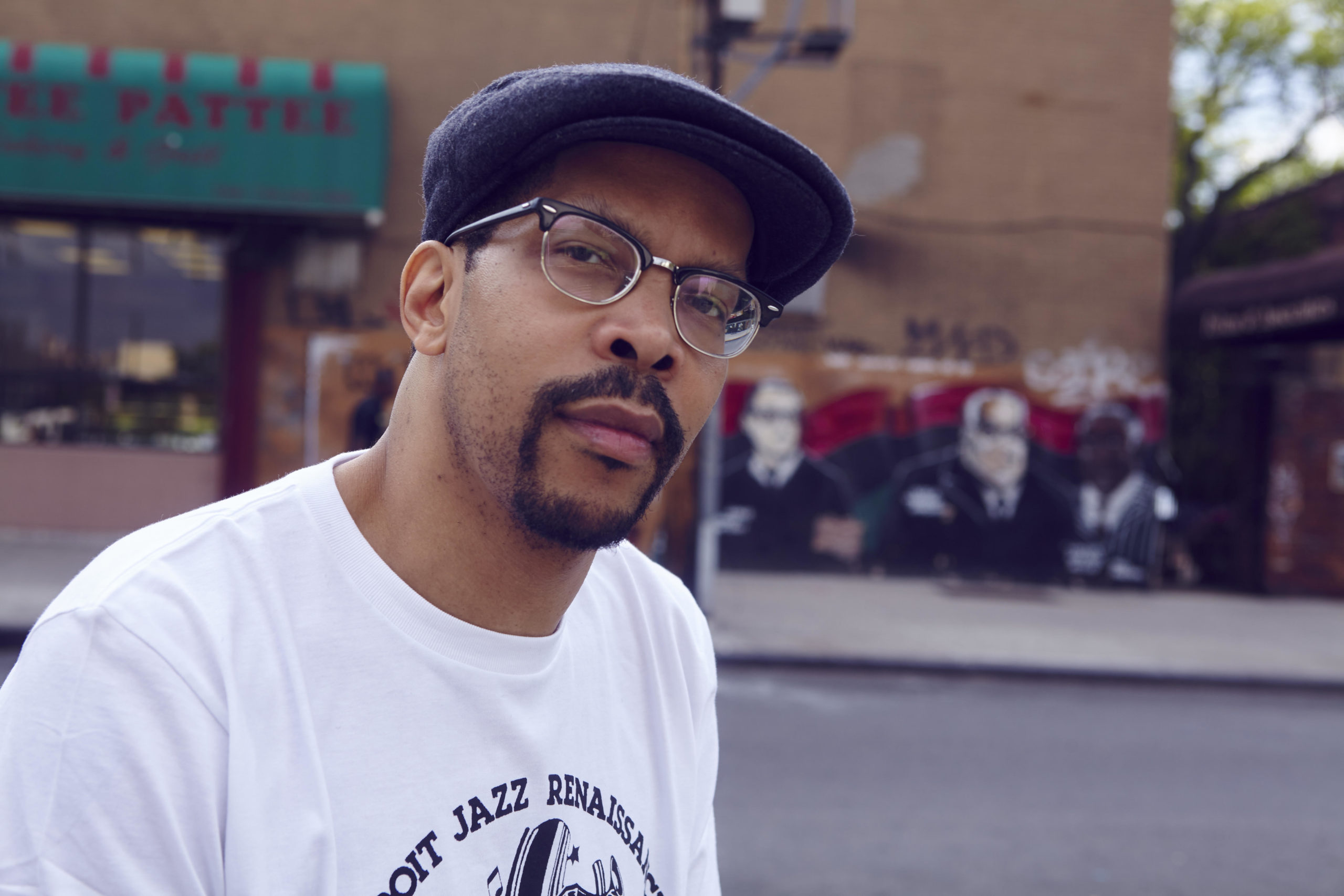 Music historian, sample excavator, and globally renowned DJ, Amir Abdullah is at heart a "crate digger" who is adamant about preserving the history of Black American music. From 1996-2016 he was one half of the legendary mixtape and DJ duo Kon & Amir while also concurrently holding high-ranking positions at Wax Poetics and Fat Beats. He started his 180 Proof Record label in 2011 as a way to release the back catalog and unreleased sessions from Strata Records. Founded by the late Blue Note Artist Kenny Cox, this Detroit imprint not only cut Jazz records during the early to mid-1970s, they also distributed food to the community, provided educational services for children in the neighborhood and would hold events in the small café called the Strata Gallery.
This fall Abdullah's label will bring to light a once forgotten concert by Charles Mingus and one of the composer's lesser-known line-ups during his week-long residency at that intimate Strata Concert Gallery in Detroit, 1973. Transmitted live by producer and broadcaster Robert "Bud" Spangler for WDET-FM radio, these rare recordings from tapes discovered by DJ Amir come on the heels of the unearthing of a once lost 1963 John Coltrane: Both Directions at Once record, released earlier this summer on Impulse Records, and the also forgotten 1963 Thelonious Monk Mønk record being released on Gearbox Records later this month.
We spoke with Amir Abdullah about the upcoming Charles Mingus Jazz in Detroit Strata Concert Gallery/46 Selden release due out November 2 on his 180 Proof label in conjunction with BBE.
Treble: You recently moved to Berlin from New York. Right?
Amir Abdullah: I moved to Berlin from Brooklyn.
Treble: What brought that about and how is it going?
AA: What brought about my move to Berlin was to have a better quality of life, be appreciated for the work that I do, and make a better living doing it. Totally in the same vein as others like Dexter Gordon, Don Cherry and other jazz musicians who came to Europe for a lot of the same reasons.
Treble: After reading about the 180 Proof Label from the website, the sentence "the sound of Black American music, the history—the story—is just as important as anything else" struck me, hard. Not JUST being an African-American, sometimes when re-issues are done on material that was created by people of color, that slant or attention to detail is sometimes glossed over. Was there a particular incident over your "vast" crate digging career that pushed you to be laser specific with the handling of the music and the story behind it?
AA: It is very important for me to preserve the sound of Black American music! I grew up in the Nation of Islam under Elijah Muhammad and so my parents always instilled a sense of Black pride in my siblings and I. Furthermore, my father was not only a jazz record collector but also collected and read history books, specifically, African and African-American history. Also, I came to NYC, from Boston, in 1995 for graduate school. I was in the Ph.D. program in Sociology at The New School For Social Research. So social research and preserving the Black American legacy has always been important to me!
Not to knock other reissue labels but many of them are in it only for the money. Furthermore, some just want to show that they are "true diggers" and that they know more than anyone else about music Preserving Black American music and culture isn't a consideration for them.
Treble: How did the Strata label from Detroit first appear on your radar?
AA: The Strata label first appeared on my radar in 1996 with a trade with a friend from California. In that trade, I got a copy of the Lyman Woodard Saturday Night Special album. Once I got the album, I immediately tried to find the records listed on the back not knowing that only one of them ever came out. (Laughs) From there I steadily tried to find every Strata album I could and I have only got five of them so far.
Treble: So I just listened to the Charles Mingus concert sampler. The quartet is loose and precise all at once. Loving that Robert "Bud" Spangler for WDET FM is actually offering directions to the Strata Concert Gallery and giving updates on sets. Shout out to terrestrial radio for sure. When were you aware this concert recording was out there and available?
AA: I became aware of the Charles Mingus concert through my research for the Scion iQ museum exhibition I curated back in 2012. While researching for the exhibition in the John Sinclair collection of Strata assets at the Charles H. Wright Museum in Detroit, I came across the original poster for the Mingus show at the Strata Concert Gallery. I also found the flyers for all the other shows with Herbie Hancock, Elvin Jones just to name a few. This led me to ask about the shows and I found out more from the owner of Strata, Barbara Cox. She explained how they had a small concert space where they would have artists like Mingus come to perform.
I did not know that any of the shows were recorded or available. It was not until summer of 2017 that I got an email from Barbara saying that Hermine Brooks, widow of Roy Brooks, had the actual masters of the Mingus concert. She asked me if I was interested in releasing this concert and of course, I said yes!
Treble: It seems Jazz, in general, is having a moment in 2018. In the UK artist like Moses Boyd, Yazmin Lacey, Nubya Garcia, Emma-Jean Thackray, and Kamaal Williams are blowing up the spot. In North America, I want to say To Pimp a Butterfly by Kendrick Lamar reset a younger generations ear to the idea of jazz. His affiliation and use of the collective West Coast Get Down gave a bit more juice to the already talented Kamasi Washington, Ryan Porter and Miles Mosley. And other listeners just became so much more enamored by Esperanza Spalding, BadBadNotGood and Robert Glasper to name a few. Why do you think Jazz, now, is still sparking interest?
AA: I am really not sure why Jazz is all of sudden experiencing a renaissance. It's weird so many people used to make fun of me because I was so into Jazz but now they are all going crazy for Jazz. "Jazz is so boring or noisy"—I would hear this all the time. To me, Jazz like a lot of music, specifically, African-American music is so timeless, creative and genius.
I think with all the reissue labels that are releasing everything from funk, soul, disco, modern soul etc there was bound to be some renewed interest in Jazz. Many of the early disco guys were first jazz cats that moved into creating a new music genre. And most definitely, Hip Hop owes a ton not only to disco but also most certainly Jazz. Jazz is uniquely American, Black American! I love that all the young cats are picking up the torch of jazz and carrying for a whole new generation.
Treble: Who is Charles Mingus to you and why is he still relevant in 2018?
AA: Who is Charles Mingus to me? Charles Mingus was a great American composer and arranger. He was a genius on par with Miles Davis, Dizzy, Charlie Parker, and Monk. And yes, he was a Black American standing up for his people in his own way. Take, for example, Pithecanthropus Erectus, a song composed by Mingus that called out the issue of Slavery and its impact on humanity, specifically, Black Americans. He was a complicated person, but he was his own man in a time where Black men were not allowed to be men. Some might say nothing has changed. Mingus is still relevant today because of his singular will to push music forward, always create, and the importance he placed on band improvisation. Mingus had his issues and was known to get into fights with some of his band members, but with the exception of Duke Ellington, Mingus was probably one of the greatest American composers ever.
John-Paul Shiver
John-Paul Shiver has been contributing to Treble since 2018. His work as an experienced music journalist and pop culture commentator has appeared in The Wire, 48 Hills, Resident Advisor, SF Weekly, Bandcamp Daily, PulpLab, AFROPUNK and Drowned In Sound.