Ivan Ave : Double Goodbyes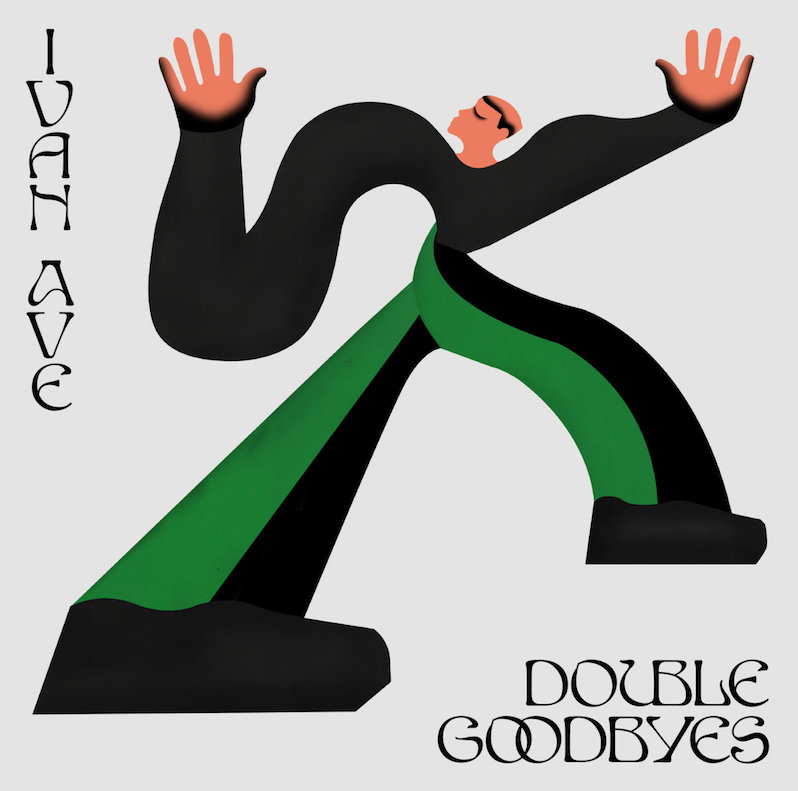 How did Eivind Øygarden, a Norwegian MC rapping in English, who goes by the name Ivan Ave, make an eleven song dispatch so chillmatic that it flies by in an instant? Double Goodbyes, a Seinfeld-inspired title admitted openly by Øygarden, shares a kindred closeness to Anderson .Paak's 2016 discovery and Grammy-nominated Malibu. Wherein the musical pastiche morphs in real-time, elongating as much as its narrator, instead of circling in a closed-loop form.
Discarding the sample-heavy trademark of earlier works, this soon to be fully credentialed educator opts for a self-produced mid-eighties jazz-funk, AOR and yacht rock essence to stunt with. Seven out of 11 tracks on the album came to life in Ivan's studio last summer together with guitarist Sasac, while others are the product of his link with musicians in Alabama, Melbourne, and LA. The album boasts top-notch musicians such as Byron The Aquarius, Mndsgn, Devin Morrison, Kiefer, Clever Austin of Hiatus Kaiyote, Joyce Wrice and more—they don't control the directive, but rather support the vision. It's Ave's subtle power as an MC that makes the project swing. No washed SoundCloud rap/trap cash money potholes to dodge here. Starting with the modernist cover art, Double Goodbyes, is only in competition with itself.
"Phone Won't Charge," amidst piano color chords, documents Ave's last summer, minus a working phone, attempting to finish the record, his trademark delivery-shuttling back and forth-harmonizing to scatting, maneuvering between contemplative and observant in tone: "Then she went on her phone pulled the news up/Another lost soul found a mosque to shoot up/You don't gotta guess the skin color of the shooter/When the newspapers had him looking all cute and suited up." Or the full-court charm of  "Guest List Etiquette" featuring LA-based vocalist Joyce Wrice tossing winks, it's a head-nod procession built just for two.
Ave uses eleven vibey songs, vocally producing inaudible moans, grunts, and attitudinal accents between nasal bars to give his banana bread its walnuts. Let me stress, it's a performative tick, not schtick, supplying Double Goodbyes with intuitive lyrics and trouble-free flows. The Norwegian comes unprocessed, with sovereign energy. This is music for all people. Intellectuals, Hustlers, Romantics, Dreamers, Schemers, Realists, and Skeptics. Everybody. We all stuck inside right now, let's embrace certain goodness that monoculture, at times, can give.
When Ivan appeared on the podcast of Ali Shaheed Muhammad, the legendary producer, songwriter and member of A Tribe Called Quest described his music as "deeply therapeutic". High compliments from the musician whose best ATCQ production, The Low-End Theory, clocked in at 48 minutes. Not nearly as classic, but Ave's coming-out statement, done in 35 minutes, is just as much a radical, specific aesthetic at work.
---
Label: Mutual Intentions
Year: 2020
---
Similar Albums: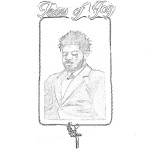 MIKE – Tears of Joy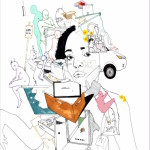 Noname – Room 25

Tyler the Creator – IGOR
John-Paul Shiver
John-Paul Shiver has been contributing to Treble since 2018. His work as an experienced music journalist and pop culture commentator has appeared in The Wire, 48 Hills, Resident Advisor, SF Weekly, Bandcamp Daily, PulpLab, AFROPUNK and Drowned In Sound.