James Yorkston : The Route to the Harmonium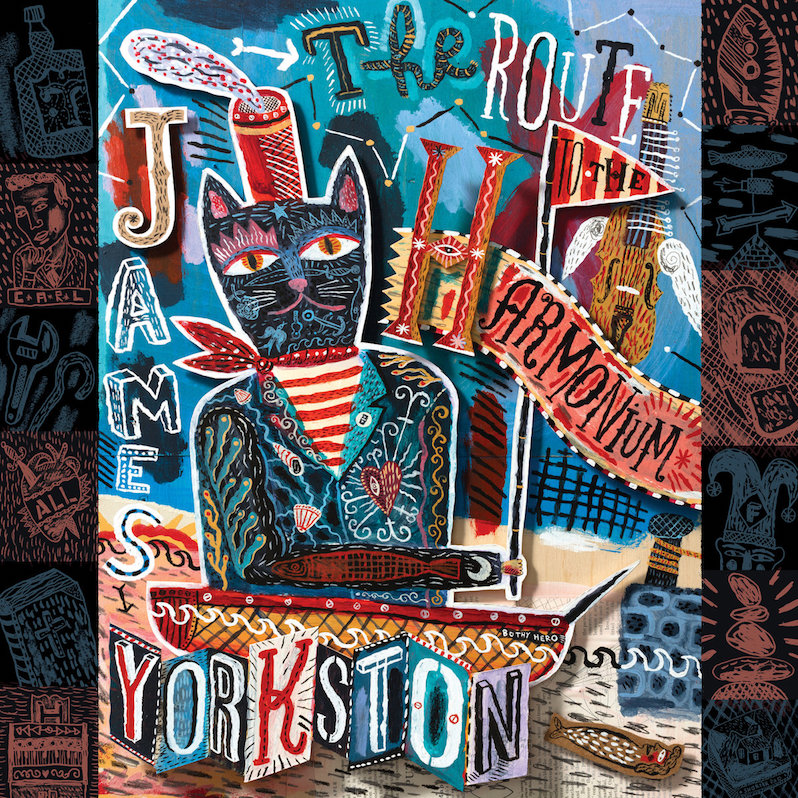 James Yorkston has had a life and career as steady as his music, and that's certainly not intended as criticism. Even his "breakthrough" album Just Beyond the River, produced by Four Tet's Kieran Hebden, leaves much to be desired in terms of breaking through. More of a neighborhood name than a household one, there's a sense that's exactly how Yorkston wants things. It's a sense that grows further with his ninth album. The Route to the Harmonium was recorded by Yorkston in his home studio, a ramshackle loft once used to repair fishing nets in the small Scottish fishing village of Cellardyke where he lives.
Though flashes of instrumentation are flourished throughout, the percussion, brass, piano and strings used beautifully in their restraint, it's really just Yorkston and his guitar and the closeness of that is felt deeply. Like some wandering bard of the Celtic traditions, his softly accented lyricism and gentle guitar strums are the picture of a true minstrel. The songs playing out as tales of times long past and handed down through the generations, shared and presented by Yorkston to any who'll listen, his loft hideaway in a remote fishing village doing nothing to taper such perceptions. But where many post-For Emma folk musicians have fallen for the pretentions of romantic self-exile, Yorkston feels sincere. His music feels part of the scenery rather than derived from it. The softly picked and swept guitars spread their roots deep into his musical heritage, while the songs he sings tell tales that feel passed through the generations, even in their deeply personal nature.
For he is above all a storyteller. With nine albums of folk music not being enough, he's also a published author with his 2016 novel 3 Craws as well as the pen behind several collections of prose poetry. Such literary roots weave their way through his song-titles and lyrics. "The Irish Wars of Independence," "My Mouth Ain't No Bible," "Your Beauty Could Not Save You," "The Villages I Have Known My Entire Life"; with careful honesty they hint at ripples of distant fables, campfire histories and cautionary tales populated with characters of Yorkston's design. His love of poetry shines through, with three spoken-word pieces capturing the attention at first listen. They tell of faith, loss and power. "I wasn't caught up in the wars of Irish Independence, except by the noose of a religion, hung around the neck of a gullible schoolboy," he utters in "The Irish Wars of Independence," "if your god is asking you to hate, well friends, you've made a big mistake."
"My Mouth Ain't No Bible" is written through the eyes of a "dear departed friend", its insistent martial rhythm drives it forward with urgency as it deals with pain and loss. You pick up sharp and clever truths amidst the tumult like, "so, what happened? Well, my mind just cracked, but unlike our Lenny Cohen no light got in, just dark." The spoken pieces stand out for their uniqueness, but his gift for melody is equally strong here. "Some people I love made bad decisions through their fears or their addictions, but like bees to a foxglove they return," he sings with restrained resignation against a melancholic trumpet line on "Like Bees to a Foxglove." "The Villages I Have Known My Entire Life" plays out with soft piano chords against a lovely melodic rise and fall as he insists "and I promise that I did my best, but I was not trained for this." Listen more than once and you'll stay. The Route to the Harmonium whispers softly in an industry where the ones who shout the loudest are often heard, and is all the better for it.
Similar Albums: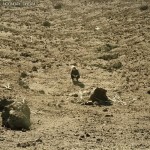 Ben Howard – Noonday Dream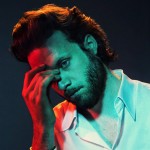 Father John Misty – God's Favorite Customer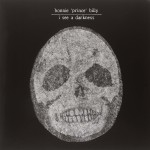 Bonnie "Prince" Billy – I See A Darkness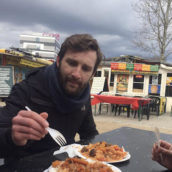 William Lewis
Hailing from Melbourne, Australia, Will has been contributing to Treble since 2018. Music and writing are the foils to his day job. Apart from Treble, he has contributed to Drowned in Sound, Glide Magazine and Indieshuffle. He also plays music and blogs when time permits.