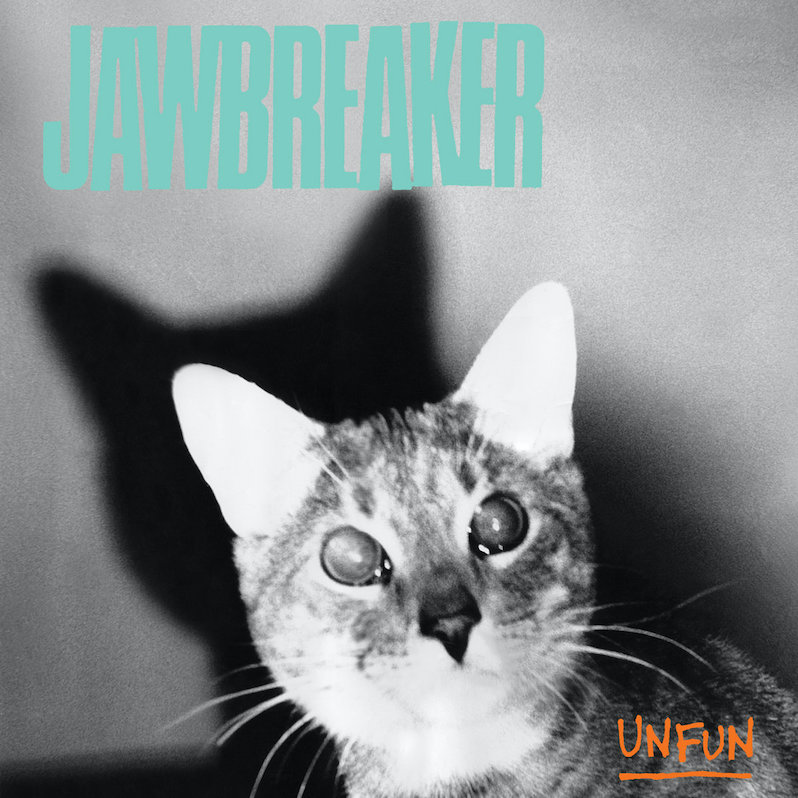 No one single person has the same definition for what "emo" means. It reminds me of when I was in college and no one could come to a consensus on what "postmodernism" meant—I've heard "emo" used in so many different environments that it has ceased to hold any concise connotation. To me, it is an ugly word—a dismissive word. More so than almost any other genre name, "emo" is a scapegoat, a straw man for music in the '90s that defied convention. The fact that the term lives on is only testament to its misuse.
When Jawbreaker's Unfun first appeared, in 1990, I was a freshman in college. One roommate of mine schooled me in the ways of modern R&B, while the other was into popular metal. My tastes varied, but I somehow missed out on Jawbreaker that first time around. As subsequent albums were released, I did indeed catch on, but it was probably a good thing. The raw complexities of Unfun would have probably been lost on a naïve 19-year-old. I liked my soul-baring artists more straightforward, like Morrissey or Dave Gahan. I think if I had heard Blake Schwarzenbach's thoughtful lyrics paired with the powerhouse trio's unpredictable and juggernaut song structures, my head would have exploded.
Twenty years after the fact, Jawbreaker seems to have been well ahead of its time, a pioneering influence on that nebulous sphere of music now known as "emo". Unfun has been remastered by drummer Adam Pfahler, and repackaged by his own Blackball Records, with rumors of the band reuniting in its wake. Unfun is an overwhelming whirlwind, a master class on percussion, a proto-grunge bass artifact that stuns with every low end pluck, and a display of the importance of being vocally earnest, while burning the place down at the same time. Songs such as "Want," "Busy" and "Incomplete" still crackle with angsty energy, evolving from west coast '80s punk, and one can easily see, further leading to the soon-to-be grunge era.
The real treat with this re-release, the element that will further make you want to again don that multi-colored striped tee, tie a jeans jacket around your waist, grow your hair out, then top it with a rolled up beanie, is the inclusion of the band's 7-inch EP, Whack & Blite. Those three tracks, plus the hidden 7-inch version of "Busy" are worth the price of the album all by themselves. I've only heard a small handful of bands with an equal amount of self-assurance in a debut. The Pixies and R.E.M. come to mind, but Jawbreaker seems to have had it all figured out by the time they hit the studio for the first time. "Crane" and "Eye-5" are simply remarkable examples of Jawbreaker's uncanny ability to combine a punk ferociousness with a pop sensibility and literate lyrical prowess.
Yes, there is an emotional aspect to the lyrics of Jawbreaker. But, how many bands out there don't have emotional lyrics? Call them "emo" if you like, I just call them rad.
---
Label: Blackball
Year: 1990 (original)/2010 (reissue)
Buy this album at Turntable Lab
---
Similar Albums: