Johnny Marr : Fever Dreams, Pt. 1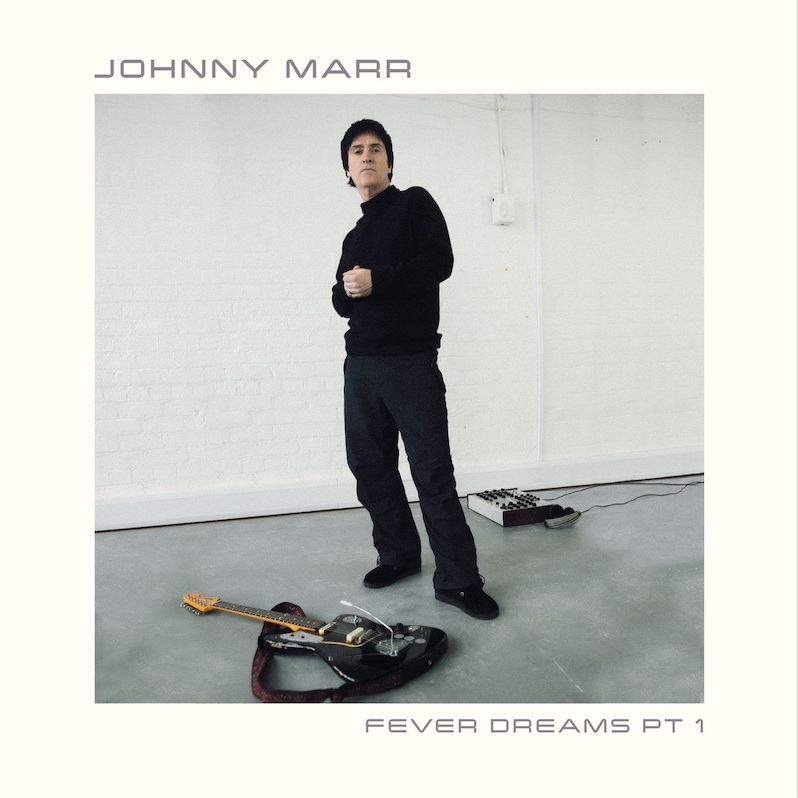 Johnny Marr is one of the most important guitarists of the '80s, having created a sound -unburdened by the era it helped define. That timeless element is often the keystone to great music, enduring beyond the present moment. When the former The The guitarist invokes his classic sound on Fever Dreams, Pt. 1, that timeless element prevails here. When the ex-guitarist of Electronic opens this album with a compelling groove, it doesn't necessarily make you recall his days with Bernard Sumner either. Nor does it recall his more recent work with Modest Mouse.
There is, of course, no way to go forward without addressing the elephant in the room that casts its shadow on this album as a ten-ton influence. This is Johnny Marr from The Smiths, and while on one hand the press release for this first of four installments to be compiled into a 2022 album might downplay this fact, but do not let Rick Astley try crooning one of the old tunes or Marr will be forced to stand up for his legacy. The Smiths laid the groundwork for indie rock, though not as foundational of an impact as the band on Marr himself as the sound he helped create is in the DNA of this record, but without leaning on it so heavily that it becomes a distraction.
The song that most immediately recalls his legendary days is "All These Days." It is one of the album's darker moments with a more dramatic pulse to it, and Marr is a decent singer, despite not having the unmistakable croon of his more infamous former bandmate. Marr can still work his way around a vocal melody, but with a fraction of the emotive pageantry. His strongest tones still come from his guitar, and on "Ariel," that classic tone emerges. The guitar is often understated on this album, which considering his legacy, comes off as a bit surprising. However, the musical flow of the compositions here give him plenty of room to maneuver melodically.
Though more electronic window dressing adorns this album, Marr's classic jangle returns for "Receiver," with vocals reminiscent of Iggy Pop's new wave days or Billy Idol's least rock moments. You can also hear echoes of some of his earliest roots and influences, like T. Rex and The New York Dolls. Though Marr's catalog is a lot to live up to, the fact remains that he's one of the best guitarists from his generation, and his instincts keep Fever Dreams, Pt. 1 consistently interesting and highly enjoyable in its best moments. It's grown on me with each listen, and fans of his inimitable guitar style from any of his many projects will find something worth latching onto.
---
Label: BMG
Year: 2021
---
Similar Albums: