Kevin Morby shares new video for "Nothing Sacred/All Things Wild"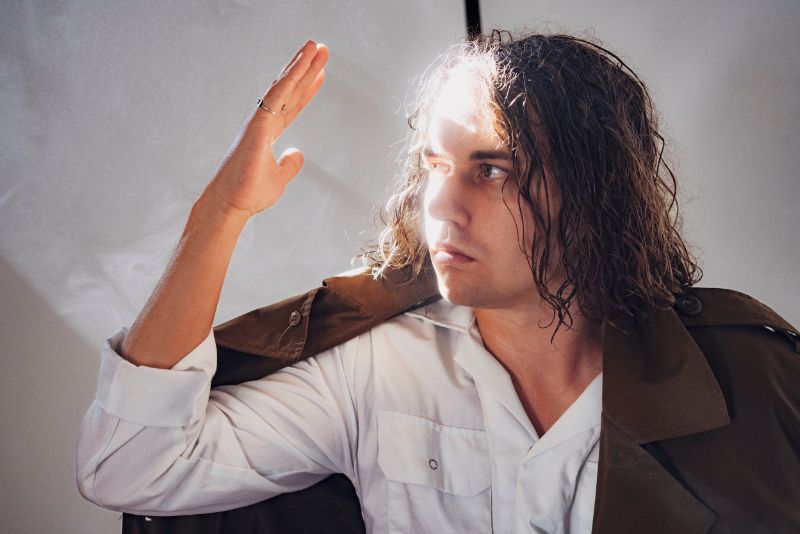 On April 26, Kevin Morby will release his new album, Oh My God, via Dead Oceans. Today, Morby has shared a new video from the album titled "Nothing Sacred/All Things Wild." The track itself has a meditative drone to it, while the video itself depicts students at naptime, football players, and a lot of plants, some of whom turn against people.
"'Nothing Sacred' was the moment that Sam [Cohen, producer] and I stumbled into what would become the sonic landscape of Oh My God by breaking the songs down to their parts and doing away with a conventional band," explains Kevin. "Rather than I play the song on guitar as originally intended, Sam suggested I only sing while he play organ and Nick [Kinsey], who is the drummer of my live band, play congas. Within moments of the first take it became clear what the record was to become, and how we wanted to represent the songs. What you're hearing here is a first take and the sound of us walking into a new discovery. "
Watch the video below.
Oh My God follows 2017's City Music.
Kevin Morby Oh My God tracklist:
1. Oh My God
2. No Halo
3. Nothing Sacred / All Things Wild
4. OMG Rock n Roll
5. Seven Devils
6. Hail Mary
7. Piss River
8. Savannah
9. Storm (Beneath The Weather)
10. Congratulations
11. I Want To Be Clean
12. Sing A Glad Song
13. Ballad Of Faye
14. O Behold