Killing Joke's Jaz Coleman announces spoken word "Off On A Tangent" tour dates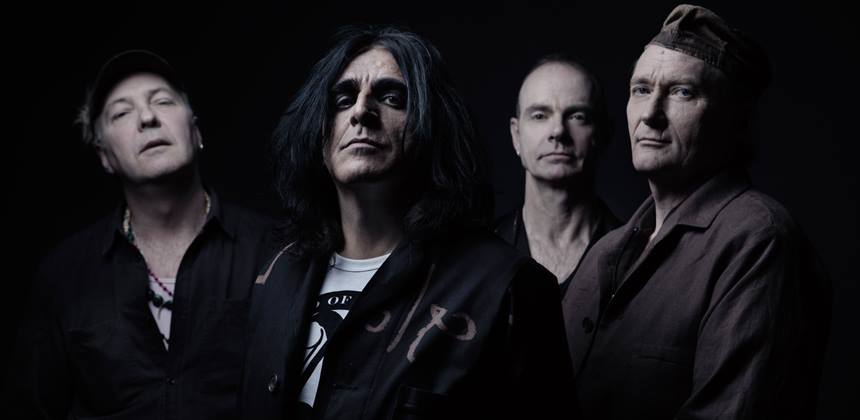 Killing Joke is touring this year for their 40th anniversary. And in between some of the dates on the tour, singer Jaz Coleman will be doing a series of spoken word and Q&A dates he's calling "Off On a Tangent." "The agenda of the evening will be set by the audience themselves," reads a statement. "Jaz invites questions about his philosophy, musical endeavours, occult sciences, and views on anything and everything with the aim of literally going 'off on a tangent.'" Take a look at those dates along with Killing Joke tour dates below.
Killing Joke tour dates:
5/14 – NYC – Berlin – "Off On A Tangent" spoken word date
5/15 – NYC – Le Poisson Rouge
5/16 – Brooklyn – Saint Vitus
5/18 – Chicago – The Bottom Lounge
5/20 – San Francisco – The Chapel
5/21 – Los Angeles – Bootleg Theater – "Off On A Tangent" spoken word date
5/22 – Santa Ana – Yost Theater
5/23 – West Hollywood – The Roxy
5/24 – Las Vegas – Punk Rock Bowling
5/25 – San Diego – Vinyl Junkies Record Shack – "Off On A Tangent" spoken word date
8/9 – Winchester, GB – Boomtown Fair
8/17 – Waregem, BE – W-Festival
8/22 – Vilar de Mouros, PT – Vilar de Mouros
Killing Joke's self-titled debut and Night Time are featured on our list of the Top 100 Post-Punk Albums.