Kraftwerk announce colored vinyl reissues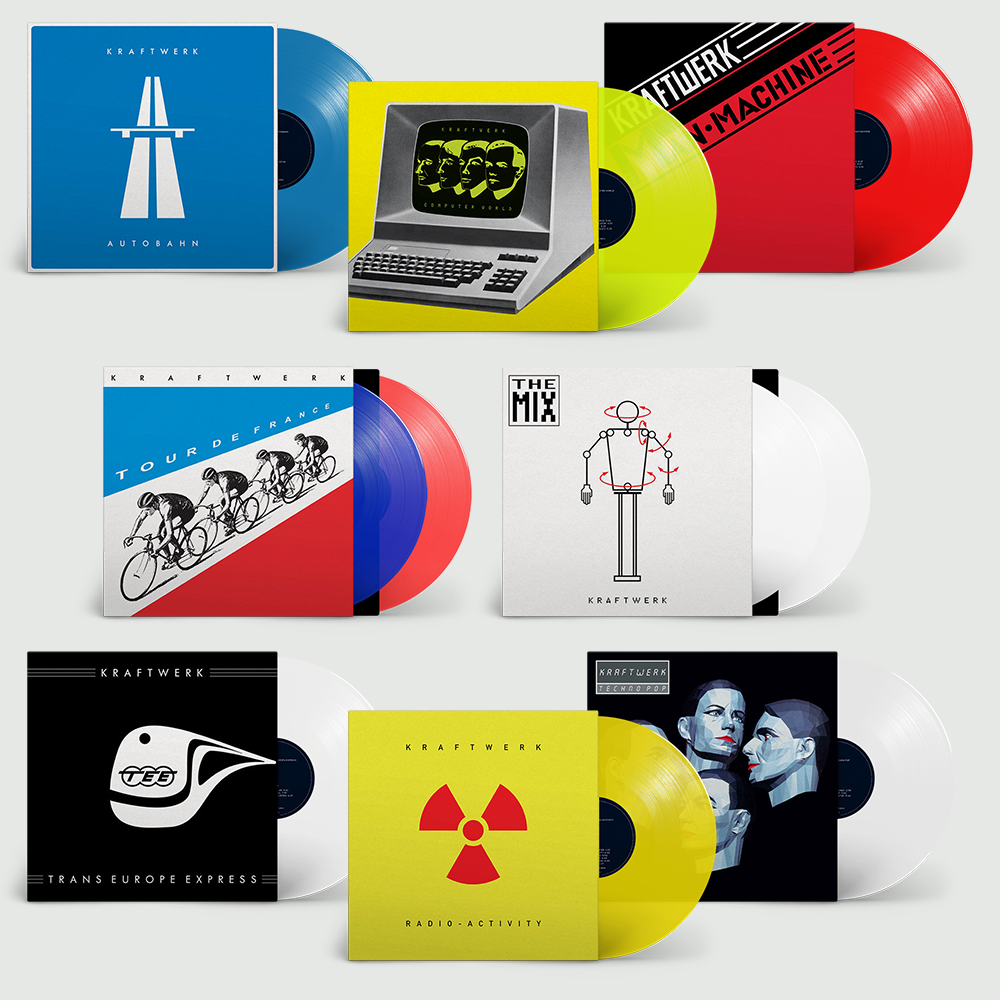 The Kraftwerk catalog is being reissued. On October 9, Parlophone is releasing limited-edition colored vinyl versions of the group's '12345678' studio album masters, many of which have never (officially) been on colored vinyl before.
These include 1974's Autobahn on translucent blue vinyl, 1975's Radio-Activity on translucent yellow vinyl, 1977's Trans-Europe Express and 1986's Techno-Pop (aka Electric Cafe) on clear vinyl, 1978's The Man-Machine on translucent red vinyl, 1981's Computer World on translucent neon yellow vinyl, 1991's The Mix on white vinyl, and 2003's Tour De France Soundtracks on translucent blue and red vinyl. See all of the colored vinyl versions above. Find more info and preorders here.
Kraftwerk's German-language LPs are also being reissued.
Read our celebrate the catalog feature on the complete Kraftwerk studio album discography.