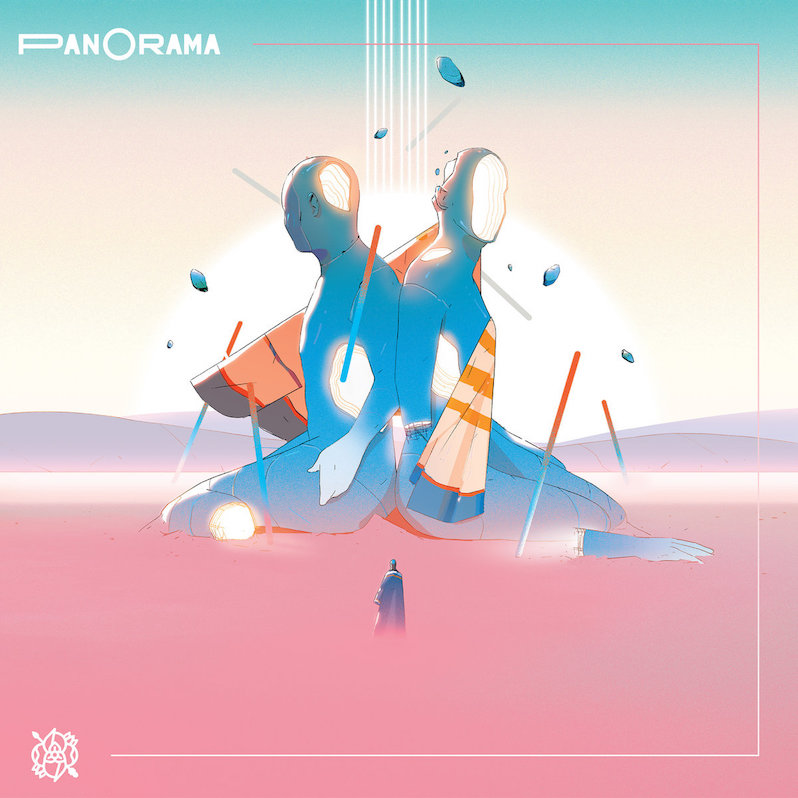 La Dispute are post-hardcore stalwarts, loosely embedded within the revival of emo. They're intense, yet artful, having built complex, conceptual works such as 2014's Rooms of the House, which featured Slint-like spoken word paired with with more visceral punk energy. Their fourth studio LP Panorama finds them continuing along a similar path, with more spoken word experimentation and avant garde soundscapes, and this time flirting with stronger incorporations of robust harmonies and exquisite production quality.
Panorama begins with "Rose Quartz," hypnotic and serene, an electronic prelude that feels far too abrupt given its enthralling Tangerine Dream-inspired sonic plumage. It seamlessly transitions into "Fulton Street" where vocalist Jordan Dreyer's spoken performances, which have become a signature defining contour of the band's soundscape, are on full display. The song features lonely, gutted plucks of raw guitar chords as Dreyer's dystopic lyrics give way to full blown explosions of chords during the chorus. But the guitar tension during these moments shies away from wanton power chords, and instead feels and sounds unimaginably full, nuanced and complex like the heart and head of so many narrators of their tracks.
Part two of "Fulton Street" sheds its dirge-like processions and exchanges them for a post hardcore fused march that growls and snarls, but falls back on a familiar series of plumbing bass lines and spoken word tangents against twinkling guitars. There's, of course, a mid-song breakdown that feels surprisingly carefree, enchanting as it is haunting. It's at the next track where this album tends to unfold in surprising fashion. "Rhodonite and Grief" is a substantial evolution in guitar harmonics and tone, sounding just enough like the works of Johnny Greenwood that while remaining an albeit flawed comparison, still feels approximate in the sonic trajectory of not just this track, but Panorama as a whole. The added horn presence here evolves the textures of the track into something truly memorable.
Will Yip, the producer of the album, begins to flex some influence on "Anxiety and Panorama," where the band turns out one of the strongest choruses they have ever produced in their career, transitioning out of a spoken-word melody with bombast, yet never losing sight of its own vulnerable spirit. "View From Our Bedroom Window" is, along with "Footsteps at the Pond," among the catchiest songs the band has ever produced, glum, yet transportive to its listeners to the desperate fields of La Dispute's intense fears and anxieties. Yip's production on these tracks feels far more nuanced here than nearly anywhere else on the album. The prominence of the percussion in the mix presents an unyielding aural aesthetic that captures Dispute's raison d'etre with confidence and excitement.
The album closes with the seven-minute epic, "You Ascendent," which starts with a minimalist staccato percussive sequence with grim and warped guitars, escalating before crumbling into a vortex of manic syntax, clearly communicated desperation in Dreyer's vocals, while the band refuses to break their focus. It's a closer that delivers on one front, but not both, and that refrain or rather restraint in this instance is what makes it such a memorable track.
Panorama is a refinement of La Dispute's style, progressed to its next steps in terms of composition and production, all the while engaging with increasingly raw lyrical content that mirrors the growing anxiety of the world that they inhabit. Panorama is a portrait of the band at their most accessible, still grappling with narratives that feel like the loudest collection of prose you have ever heard. Still, there's something refreshing about being so uncompromising in their design, and no matter the scope and structure of the album, at heart it's still La Dispute and their deafening insistence on fidelity of craft and purity of concept.
Similar Albums: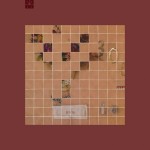 Touche Amore – Stage Four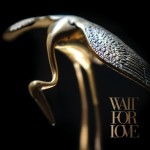 Pianos Become the Teeth – Wait for Love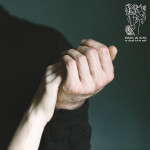 Birds in Row – We Already Lost the World