LCD Soundsystem : Sound of Silver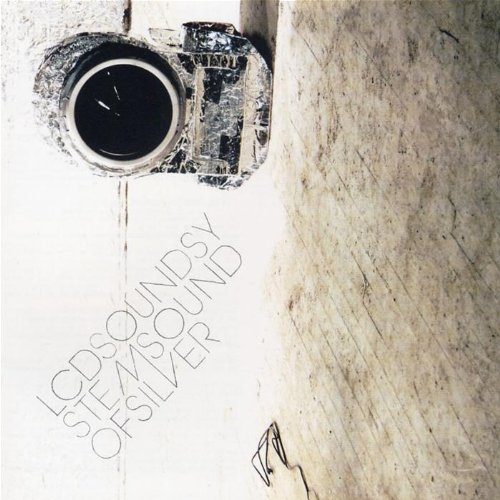 During the recording of Sound of Silver, LCD Soundsystem's sophomore full-length, James Murphy supposedly draped the studio in tinfoil and silver fabric, to keep him focused on making the album sound "silver." For anyone other than Murphy, himself, understanding how exactly that sounds might prove difficult. To want to make it louder, faster, even bigger—these are easy to understand concepts in music, but once this crosses over into using metallic hues as a benchmark, that's when it gets a little abstract. That is, until you hear the album, and it all begins to make sense.
Having noted that LCD Soundsystem's self-titled first album was more of a "beige," Murphy has given Sound of Silver a glimmering, reflective quality. It's streamlined, polished and pristine. Where the first album's cover depicted a grainy, obscured mirror ball, this is that same disco orb, Windexed and gleaming in all its glory. Much as its namesake has the highest electrical and thermal conductivity of any metal, Sound of Silver is, likewise, hot. Brilliantly burning, flickering, dancing, sweaty and seductively hot.
Just as LCD's debut wowed with a fresh, human and mega fun dance sound, Silver takes it great strides forward. The general sound is familiar, but with a stronger focus and a more coherent vision—apparently that tinfoil did the trick. First single "North American Scum" rocks like "Daft Punk is Playing At My House," but with a recurrent shout-along refrain, a bossa nova intro, and a humorous take on being American and outsider views on us Yanks ("you see I love this place that I have grown to know…and yeah, I know you wouldn't touch us with a ten foot pole"). Similarly, "Watch the Tapes" is a shorter, dancepunk jam that breaks up some of the longer material with LCD in high-octane rock mode. From here, silver only gleams brighter.
Opening track "Get Innocuous" sets a steady disco strut, a repetitive Kraftwerk-inspired bassline throbbing at its core while Murphy affects his best Bowie. It builds and it builds, synth layering on top of synth, club banger morphing into epic. Only LCD Soundsystem can bridge the gap between mesmerizing pop songwriting and hypnotic danceability so well. Murphy pulls a similar trick on the comparatively brief "Time to Get Away," which crafts genius from one note basslines and funky clavinet riffs, recalling Talking Heads at their most groove-heavy peak. "Us v. Them" goes Spring Break wild and overdoses on cowbell. But there's no such thing as too much cowbell, so this sweaty, sexy jam just exudes that much more energy, beaming from its silvery core with the climactic refrain "block, block out the sun/ over me, over me."
The title track finds Murphy declaring, "Sound of Silver talks to you/ makes you want to feel like a teenager/ until you remember the feelings of/ a real, live emotional teenager/ then you think again," which is a claim that seems to reflect that of the album itself. Its energy is enough to bring up feelings of being 17 again, but too self-aware to ever resemble that awkward, blemished goof you once were. The album's two best songs, "Someone Great" and "All My Friends," are in fact LCD Soundsystem's most grown up as well. The former, borrowing a groove from last year's 45:33 single/mini-album, copes with a sort of loss through minor details adding up a greater, emotional blow ("nothing can prepare you for it/the voice, on the other end"). Coupled with the most gorgeous melody on the album, it's a captivatingly cathartic release. Yet "All My Friends" achieves a similar feat through nostalgia, a krautrock-inspired piano pounding laying the foundation for Murphy's bittersweet ruminations on youth, his wisdom imparting the conclusion "I wouldn't trade one stupid decision/ for another five years of life."
"New York I Love You, But You're Bringing Me Down" closes the album, a piano-based ballad with a fair dose of guitar flash, sounding something like Murphy's own "Rock 'n' Roll Suicide." An endearing and lovable '70s inspired denouement, it's more of a brown than a silver, but it's the album's rare exception. Given that Murphy's objective was to sound like the reflective material that surrounded him, he succeeded; it's an invigorating, brilliant and warm record. In a word, silvery.
Similar Albums:


Talking Heads – Remain in Light


David Bowie – Scary Monsters


!!! – Myth Takes
---
Support our site: Buy this album at Turntable Lab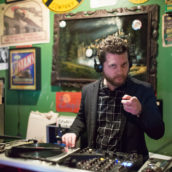 Jeff Terich
Jeff Terich is the founder and editor of Treble. He's been writing about music for 20 years and has been published at American Songwriter, Bandcamp Daily, Reverb, Spin, Stereogum, uDiscoverMusic, VinylMePlease and some others that he's forgetting right now. He's still not tired of it.