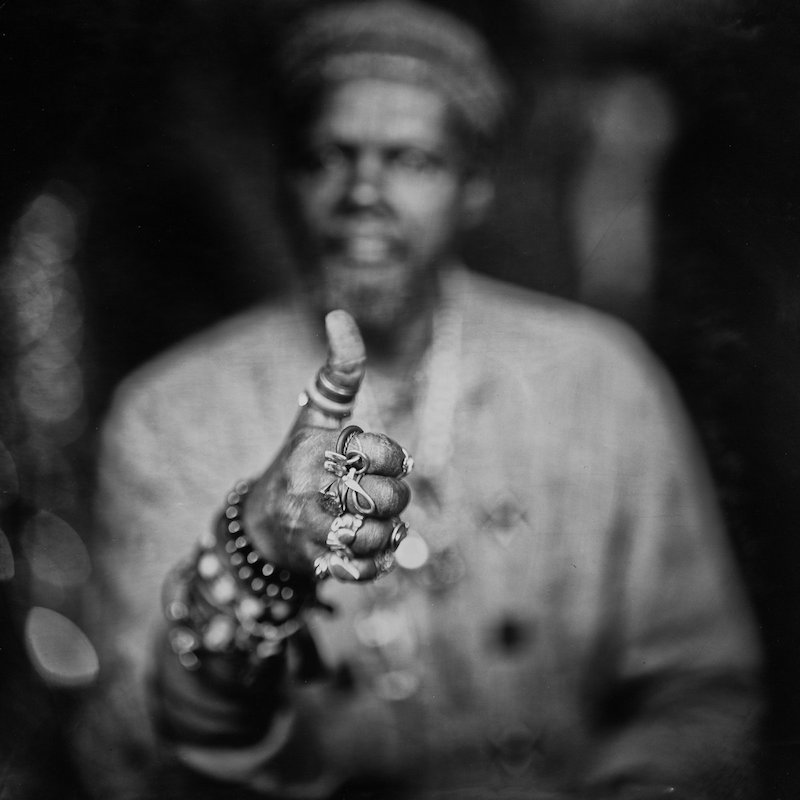 The easiest comparison to reference when describing Lonnie Holley's MITH would be Gil Scott-Heron, whose soul-jazz poetry left to unspool over low-key instrumentals certainly feels like a sonic touchstone for Holley's pleasant and occasionally deeply painful meanderings. But a better comparison for MITH may be James Blood Ulmer, whose atonal hypnagogic jazz guitar work over an otherwise strongly blues base provides a better sense of the ambiance of this record. MITH plays out like jazz-blues drifting through a dream, or perhaps a nightmare, disintegrated within the psyche to its constituent parts, which here hang and assemble and dissemble like water molecules forming clouds more than melodies or chords forming songs.
The spaced-out dream logic jazz of Lonnie Holley is compelled here by a handful of ingredients. First is how well these instruments are recorded, effected and produced. There is a full dynamic range at play here, with a mix that offers tiny glittering details within a warm and rich organic bed of well-recorded, resonant drums and gently reverbed horns laid back against electronics and piano. Were there no vocals at all, this record would still be a satisfying one, providing gentle improvisational interplay played with maturity and restraint under the care of a great engineer who knows well how to shape sound and layer it all together. But the most important compelling aspect here is Lonnie himself, who is a bit more tuneful than a comparison to Gil Scott-Heron might suggest.
There is definitely a sense of naive art to his performances; he did only turn to recorded music in 2012, after all, well into his 60s and after decades of visual art work. As a result, he maintains a sense of the shambolic but soulful delivery of latter day Tom Waits or Nick Cave or, at times, Phil Elverum. The weight in his voice delivering lines like "I snuck out. / I snuck off the slave ship / onto another slave ship" is like a stone lashed to your back; the weariness with which this man delivers the recurring line "I woke up in a fucked up America", one modified not just by our Trumpian distress but his experience witnessing police murder of black men, women and children in America is heartbreaking. His voice cracks and croaks and breaks, sounding not like a singer but a man—a man delivering heartache.
But it is not always dark clouds. Tracks like "There Was Always Water" and album closer "Sometimes I Wanna Dance" offer not so much hope as passivity, a post-human faith that there are things about the world larger than individual experience or even that of our species, things that are not so much permanent as operative on a scale so far beyond ours that they dwarf all of our passion and sorrow. Holley seems to possess Sun-Ra's sense, not just in terms of arrangement but also of the size and scope of the world, the power of Black experience and how it juxtaposes against the intemperate majesty of the universe. The juxtaposition too of the beauty of a well-recorded piano and the warbling disconcerting industrialist electronics marks this same notion, of the permanent coexistence of joy and pain that is not to be resolved but accepted.
There is a time for active-tense music and art, things that spur and encourage action. But so too is there a place for ruminative art, things that peer into the nature and experience of things to understand their shape and substance and accept them, or at least accept that they are real and present. Lonnie Holley has produced a savage, heartbreaking, joyous document of passion and tragedy. His usage of evocative sound over hooks or clear progressions underscores too the continued power of jazz, blues, and soul music to capture the weary and ragged soul. It is a cry of rage and beauty.
Similar Albums: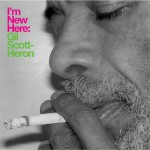 Gil Scott-Heron – I'm New Here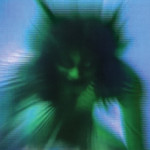 Yves Tumor – Safe In the Hands of Love

Tom Waits – Bad As Me
Langdon Hickman
Langdon Hickman is listening to progressive rock and death metal. He currently resides in Virginia with his partner and their two pets.