Lost In the Trees : Past Life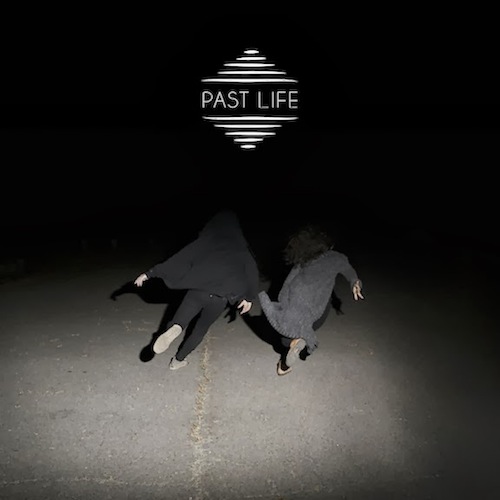 Buy at iTunes | Buy at Insound (vinyl)
Lost In the Trees approached their third album with a specific mission: To capture something less morose and somber than their second album, A Church that Fits Our Needs — an aural cathedral built for frontman Ari Picker's mother, who committed suicide. They went into a more sparse, electronic direction, and even pared down their personnel from six to four. It's a significant shift in the band's direction, yet similar concepts to those on A Church reverberate throughout Past Life.
Narrators crumble into flames in explosive, emotional moments; death is a staircase meant to be climbed; angels speak; eyes house birds that flutter out in gestures of love; and still more angels float to and fro like some kind of stained glass window come to life in brilliant sunbursts. And those are just the lyrics.
The music is constructed similarly — layered vocals, angelic-sounding choirs swooping in for epic choruses, pouring in like a tower of voices or pillars of light, like some kind of mechanism that thins the curtain between this life and the next, or more appropriately, the present and the past. For this album, Picker "crawled out of [his] skin" as he claims in "Wake."
Themes that were a preoccupation on A Church that Fits Our Needs make their appearance as something that still troubles the narrator, but in a way that comes across more like memory than a focal point. Where everything on A Church that Fits Our Needs related to reflections on a painful, misunderstood life and its death, Past Life is the narrator turning from the past to find love and hope in the present. The subjects of the songs are lovers ("Past Life"), rather than ghosts ("An Artist's Song"). If the ghosts make an appearance, they're in the form of angels that seem to hover on the fringes, shrouded in darkness and shadow where they watch or even seem to guide the actors on stage.
The title track finds the group distancing itself from previous Lost in the Trees iterations more than any other piece from the bands' oeuvre. Electric guitars, drum machines, and synths are a willing canvas over which Picker's confident vocals paint in thick, robust Van Gogh-esque brush strokes. The end result is a love song somber enough to rival said painter in passion. Lovers are incinerated in cascades of flames, eyes glow like sunlight, hearts bleed fatalistically, and throughout, ghostly angelic voices croon at the fringes like an offstage opera ghost, lending the entire song the kind of gravity expected from a Lost in the Trees composition. There are angels, both lyrically and aurally, appearing (or so it seems) as the massive backing choirs that complement those almost bruised lyrics. Before the song turns into a case of purple prose, however, Picker saves it with his earnest singing. He's serious about all of it: the angels, the metaphors, this new electronic vein the band is exploring. And it certainly doesn't hurt that the song is quite catchy.
"Sun," with its sparse piano and empty space between the electric drums and bass, is like the sunnier version of "Vines." The soft, quiet empty spaces of "Rites" and "Wake" with its rolling, distorted bass and drums, and lilting strings both seem to comprise an answer to all of A Church that Fits our Needs. To say that Past Life is better than A Church that Fits our Needs isn't quite right, it's different. But good. Really, really good.
The sum total of Past Life is an impressive and surprising collection of songs that seem unexpected from a band with the sort of catalogue Lost in the Trees had until now. There are cases where acoustic, folk-influenced bands change their tack and fail miserably or lose the fan-base they've built up while venturing into strange, unfamiliar territory. That could happen for Picker and his bandmates, but the sincerity, structure and musical prowess they demonstrate on Past Life makes that a hard possibility to conceive.
Similar Albums:


Shearwater – The Golden Archipelago


The Rosebuds – Night of the Furies


Okkervil River – The Silver Gymnasium