Magnolia Electric Co. : Fading Trails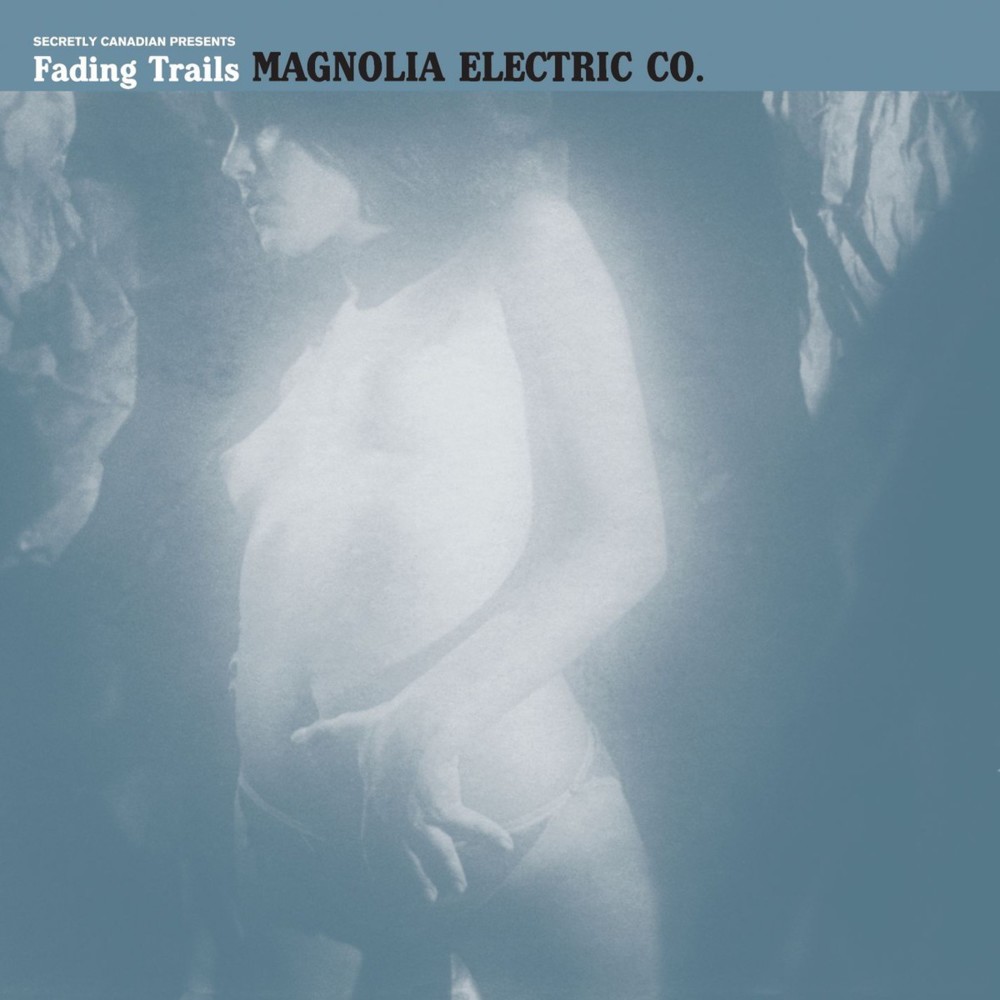 In the upcoming months, Jason Molina seems determined to steal the title of 'the hardest working man in show business' from James Brown. Molina, who used to record songs of quiet, whispering beauty under the name Songs: Ohia, collaborating with the likes of My Morning Jacket, Will Oldham and Alisdair Roberts among others, has recorded a sum total of six records all ready for consumption, and being steadily released by his longtime label, Secretly Canadian. The first, an acoustic album called Let Me Go, Let Me Go, Let Me Go, has already been released. On Fading Trails, Magnolia Electric Co. delivers the second of the six, acting as somewhat of a preview of the upcoming four. Nashville Moon, produced by Steve Albini, Black Ram, a collaboration with David Lowery, Sun Studios, an album recorded at the legendary Memphis recording house, and Shohola, a home recorded affair, are all due to be released next year, and Fading Trails collects songs from each of those recording sessions. While it may sound from that description that Fading Trails would end up a mismatched hodge-podge of disparate material, the album is anything but. Instead, it finds Molina at his most masterful, in full voice and with the country rock loneliness that found him earning numerous comparisons with Neil Young.
The promotional copy of Fading Trails, nor any information associated with it, had been able to inform me of which song comes from which recording session (I later found that first three tracks came from the Albini produced Nashville Moon, then two, two and two sequentially to represent the other three albums), and ultimately it doesn't seem to matter. The through lines throughout the album, as with any Molina release, are his incredible skill with a guitar and his passionately rich vocals. "Don't Fade on Me" kicks off this 'collection' (I give it quotations because it's much more than just a sum of outtakes, rather one of Molina's stronger albums), with a strong drum beat, reverb guitars and a voice that sounds like a combination of Neil Young, Will Oldham and David Byrne. Molina pines for his lost love, berating her by singing, "You faded on me" while "even Christ stayed around." "Lonesome Valley" is another standout track with tinny barroom piano, an equally heavy drum sound as the first song, and driving guitars. Yet again, however, it is Molina's dominant vocals that make the song soar. Like Neil Young, Tom Petty, Bob Dylan and others with immediately recognizable voices that guide their music, Jason Molina has one of those voices that attracts attention.
"A Little at a Time," with its hollow vocal recording technique and dark foreboding guitars recalls his old collaborator Will Oldham, especially during his I See a Darkness days. Its follower, "The Old Horizon," a song that truly puts Molina's voice front and center over spare piano notes, finds more similarity with Antony & the Johnsons and the bare intimacy that he expresses. "Talk to Me Devil, Again" finds Molina talking not only to the devil, but also the wolf in the mountain and the mule in the mine. Somehow, Molina is able to write and sing lyrics with Native American mythological connotations mixing with Christian myth in one heady stew, making it yet another highlight on the album. It is also an example of how Molina's music is truly organic. One doesn't listen to Magnolia Electric Co. thinking about guitar solos, song structures or lyrical allusions, one simply is awash in a kind of Old West meets deep South natural beauty. This is nowhere more eloquently expressed than in "Steady Now," a song which is from the home recorded Shohola sessions, easy to distinguish due to the prominent tape hiss, recordings which are often called 'lost.' Heaps of songwriters would give a left arm to have 'lost' recordings like "Steady Now."
Jason Molina has always been prolific, releasing at least one album per year, plus numerous side projects, singles and EPs interspersed between, ever since the eponymous first Songs: Ohia release in 1997, a feat in and of itself. But by the end of 2007, Molina will have recorded near twenty albums in a ten-year span, extraordinary by any standard. What is truly remarkable, judging by the quality of the songs appearing on the 'preview compilation' Fading Trails, is that each of those albums will have been a masterwork, finding Molina a seeming never-ending fount of musical inspiration and vocal acuity while keeping alive the tradition of the lonesome American vagabond traveler.
Similar Albums: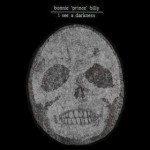 Bonnie "Prince" Billy – I See a Darkness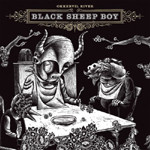 Okkervil River – Black Sheep Boy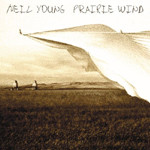 Neil Young – Prairie Wind