Mastodon announce tour with Dinosaur Jr.
Mastodon and Dinosaur Jr. are pretty much perfect touring partners. It might not seem like it on first glance, seeing as how one is a metal band and one is a noisy indie rock band, but they each play loud music with lots of showy guitar leads and solos. So, basically, if you like loud, awesome guitars, you should love both bands. And for that matter, they're both named after prehistoric creatures, so they're thematically consistent. Well, as it turns out, both bands are touring together this fall, with dates in the Midwest and Canada. All dates also include support from Netherlands. Take a look at their full itinerary below on the tour flyer (venues have not yet been announced). The band have also shared the new video for "Clandestiny," from their recent Cold Dark Place EP, which you can view below.
Mastodon are also touring with Primus this summer. Check out all of their tour dates on the band's website.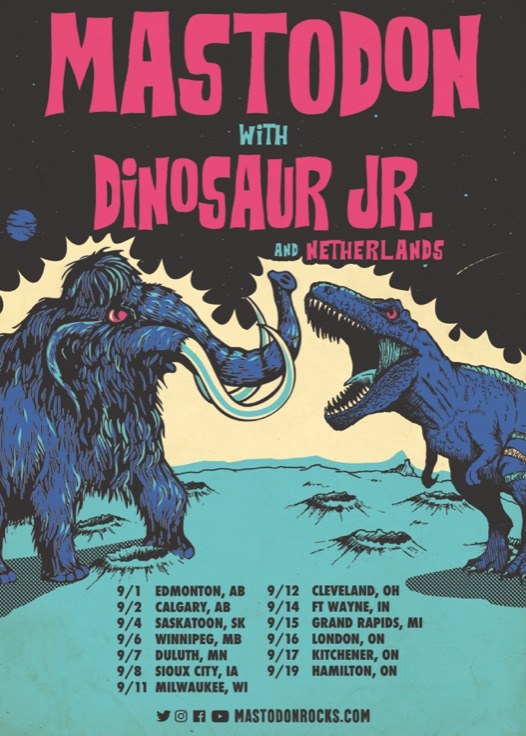 Read our Greatest Hits feature on the best Mastodon songs.