Perth's rock scene has become virtually synonymous with Kevin Parker and his psychedelic associates. Most notably Tame Impala of course but various offshoots such as Pond and Mink Mussel Creek have caused enough of a stir to land the Western Australian city's music with a dreamy and washed out reputation worth of its glorious beaches. Parker may sit the throne, but Jake Webb has played no small part in that reputation. His Methyl Ethel moniker—sounding every bit the full band that joins him on stage but really a solo project written, recorded and produced by Webb himself—has been snowballing for a number of years now and garnering its fair share international attention. To the point where third album Triage brought with it a veritable hum of anticipation.
Where previous album Everything is Forgotten was recorded in 4AD's studios in London, Triage was produced entirely by Webb himself in his home studio and the personal element of that has made the production immaculate. It's clear Webb has sweated and agonized over this record, every layer of instrumentation painstakingly designed and assembled to truly capture the razor-sharp pop hooks that dominate each track. While steeped in many of the same roots, Webb takes a different journey to the '60s-era psychedelic rock Parker loves so much, choosing here instead to dwell in the bouncing synth-lines and rhythms of '80s pop. It's a record drenched in synth-pop nostalgia. Even Webb's idiosyncratic voice—always capable of scarcely believable heights and subtlety—takes on the form of some of the great vocalists of the era, from Neil Tennant and Annie Lennox to Cyndi Lauper and even Madonna.
All the tracks here go for broke and when it works it really works. Webb knows it too, the hook-laden singles immediate stand-outs upon a first run through of the record. From the opening New Order synth chords, soaring vocals and driving rhythm of 'Ruiner' to the brass inflections and infectious chorus of "Trip the Mains" and jittery momentum of "Real Tight," the man undeniably knows how to write a pop hit. But it's the depth of writing that keeps it together. Upon repeated listens its clear the springing synth line and echoed vocals of "Scream Whole" and unexpected guitar breaks amidst the building soundscape of "All the Elements" contain some of the best melodic work of the album that simply matures with age. Meanwhile there's a wonderful Muse-at-their-best quality in the textures and vocals of "Post-Blue," indicative of the more subdued manner in which Methyl Ethel have paralleled the rock giants' career.
These round out a strong first half full of momentum that doesn't always carry through. Webb's meddling doesn't always work—while most of the production is classy, polished and meticulous, he has a tendency to fill tracks to the brim. Sometimes less is more. "Real Tight," for all its strengths, has a lot going on without any kind of proper chorus or hook. That mostly works, but at times hints at a lot of business with a product that wasn't on the label. "What About the 37°?" suffers a similar fate of over-effect despite its sharp lyrics. Closer "No Fighting" brings it all back. The thrilling build achieved through subtle layering of almost middle-eastern synths and dovetailing choral lines. Ultimately, though, it's a triumph in pop songwriting. Beautifully produced and pieced together, it's an album that provides layers of depth beneath the plentiful hooks that immediately draw you in. Rarely do artists show such clear and marked development through albums, but Triage is Methyl Ethel's gratifying finale to a strong linear trilogy of progress. The question is where Webb will go next.
Similar Albums: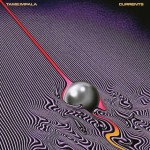 Tame Impala – Currents

Cloud Control – Zone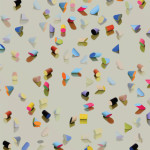 Lower Dens – Escape from Evil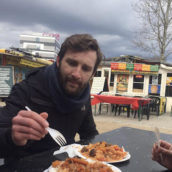 William Lewis
Hailing from Melbourne, Australia, Will has been contributing to Treble since 2018. Music and writing are the foils to his day job. Apart from Treble, he has contributed to Drowned in Sound, Glide Magazine and Indieshuffle. He also plays music and blogs when time permits.