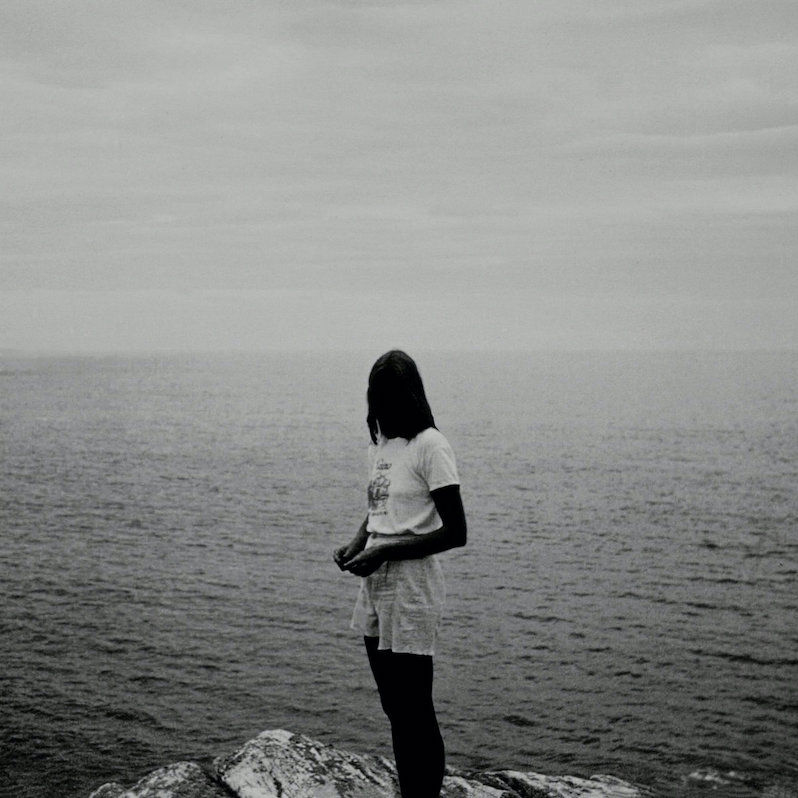 What comes after grief? Before departure, before 'moving on,' if there is such a thing, we often feel a need for deeper examination—to understand our new life. Madeline Johnston's third full-length project as Midwife finds her in that place. Her 2020 sophomore project Forever found her narrowing in on a cohesive sound. It was stark and mournful, but her reverb drenched guitars also proved to be playful and bright. She was all set to hit the ground running, world tour and Roadburn set lined up, when 2020 made other plans for us all. It's a relatively common story of late—album supporting tours cancelled in favor of self-isolation, producing instead an immediate follow up project. 
In this case, at 33 minutes and six tracks long (nearly the exact same length and structure as Forever), Luminol feels more like a sister record than a follow-up. These two albums appear parallel both thematically and stylistically, with a few variations. Where Forever was focused squarely on grief, even with accompanying tangential glimpses of beauty, Luminol takes a wider approach to introspection. The name of the album comes from a crime-scene forensic technology—a blue chemiluminescent that reacts with any amount of blood. Light (perhaps equally meaning hope, understanding, or guidance) from violence.
"God is a Cop" opens the album with minimal synth piano, a simple mournful melody with no light or hope, and then Johnston's whispery, reverberant voice arrives like a gift. A meditative two note guitar riff layers over the top, eventually taking over the song entirely, closing out with a few more repetitions than you're expecting. It's a fine introduction to the meditatively repetitive album—this is drone music, more than ever for Midwife.
On "Enemy" the guitars bring a more complex melody, the core backbone of the song is still a rhythmic meditation, but now layered with varying levels of reverb and harmonies, building up to nearly Godspeed You! Black Emperor heights. The deep cutting chords of "Colorado" contrast with slowly bending guitar lines. Johnston's vocals play with rhythm, swirling like oil amidst the drifting watery background as she enumerates her loneliness. "Promise Ring" seems like standard Midwife fare with heavy synth piano, but a subtle ticking hi-hat in the background foreshadows the full-on shoegaze evolution of the song—with drums, and power chords! Johnston's ethereal vocal performance transforms into the arena-echoing rock chorus it was maybe meant to be, if only briefly.
Her lyrics form an arc angled ultimately towards hope, from the haunting intro of "I can't kill the evil thought" to the resolute "love will break your heart forever." The final, somber chorus of "show me the way," with backing vocals from a friend, is the most hopeful of the album, perhaps the most hopeful from her at all so far. Here's hoping for that world tour, maybe a Roadburn live album, and the growth as an artist that can come from it.
---
Label: Flenser
Year: 2021
---
Similar Albums: