Mount Eerie announces live album, (after)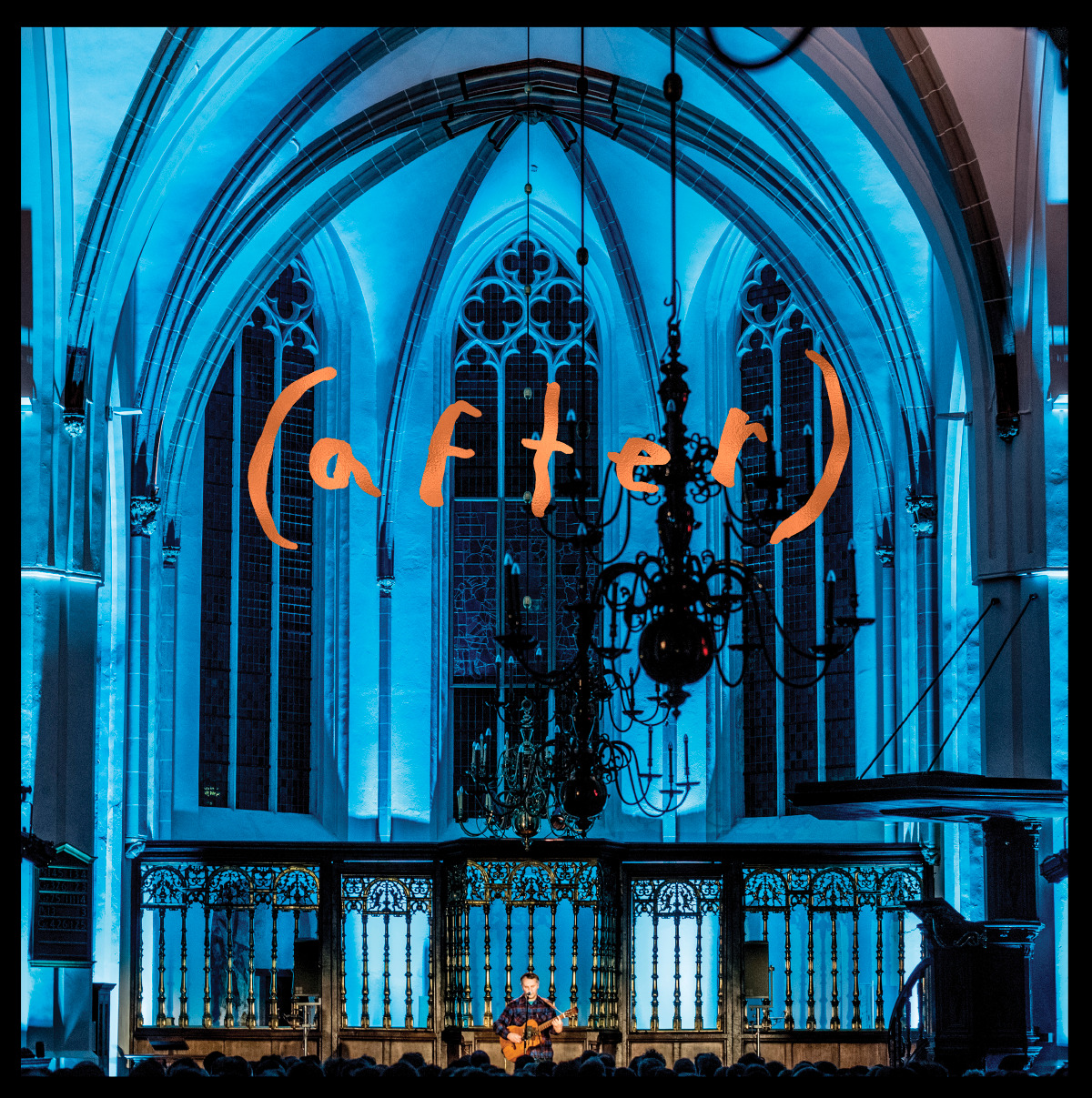 Mount Eerie has just announced a new live album. On September 21, Phil Elverum will release (after) via his own P.W. Elverum and Sun imprint. The new live set features tracks from his two most recent albums, 2017's A Crow Looked At Me and this year's Now Only.
"At every step I was uncertain if it was OK to be doing what I was doing. My hunch was almost always that it was wrong," Elverum said in a press release. "The shows were emotionally difficult and the atmosphere was so delicate and strange, like reenacting a violent act on stage in front of a paying audience every night. But fortunately, with the help of so many understanding and helpful agents, bookers, organizers, I was lucky to get to perform these songs in very well suited and beautiful rooms, nice theaters and churches, to kind and supportive listeners. The concerts ended up being something beyond strange, macabre, gawk-shows. I don't know what they were exactly. Just strangers gathered in beautiful rooms to pay close attention to one person's difficult details, and to open up together, quietly. They have been the most powerful shows of my life, no question."
Elverum has shared "Soria Maria," which can be heard below. Also take a look at the album's tracklist.
Mount Eerie (after) tracklist:
1. Real Death
2. Seaweed
3. Ravens
4. When I Take Out The Garbage At Night
5. Emptiness pt. 2
6. Soria Moria
7. Crow
8. Distortion
9. Now Only
10. Crow pt. 2
11. (remarks)
12. Tintin In Tibet
Mount Eerie's Now Only is on our list of the 31 Best Albums of 2018 So Far.