The Cue Sheet Podcast, Episode 3: The Music of 'Mindhunter'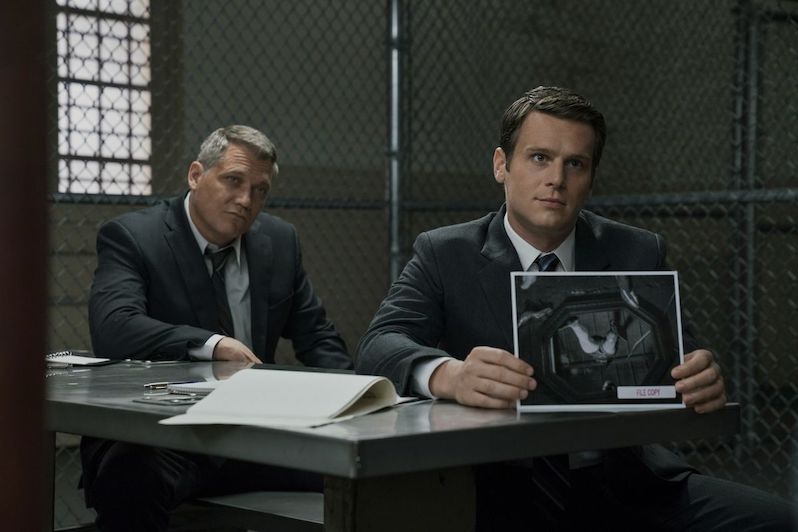 We've left the suburbs of Detroit to make a trip to Quantico, Virginia, with some road school sessions on the way. But it's still the early '80s in this month's episode of the Cue Sheet Podcast, as our Walkman is playing the soundtrack to Netflix crime drama Mindhunter. The show, created by Joe Penhall and produced and frequently directed by David Fincher, debuted in 2017, based on the 1995 true-crime book Mindhunter: Inside the FBI's Elite Serial Crime Unit by John Douglas and Mark Olshaker. The show is a fictionalized account of the FBI's development of criminal profiling, with a highly stylized depiction of how the unit came to profile some of America's most notorious serial killers. And a major part of that stylization is the role that music plays in the show, from clever jukebox cues to car stereo songs and some stunningly cinematic needle drops.
Similar to how Freaks and Geeks handled its soundtrack, Mindhunter uses only era-appropriate songs from the likes of Talking Heads, Steve Miller Band, Sammy Davis Jr. and Peter Gabriel—and those songs often steal the show.
On our third episode of the Cue Sheet, we look at how music heightens the tension on Mindhunter, enhances some of its most climactic scenes and, more importantly, makes it vastly more terrifying.
Share your favorite Mindhunter moments in the comments, and let us know if there's a show you'd like us to cover!
Subscribe to the Cue Sheet podcast on Apple or on Spotify.
Our theme music is by Bit Maps. Listen to and download their music via Bandcamp.
---
This podcast referenced the following articles:
Refinery 29: The Clues You Didn't Realize Mindhunter Was Giving You the Whole Time (October 2017)
Billboard: Hooked on Sonics—David Fincher, Composer Jason Hill Bend Sound and Time on 'Mindhunter' (October 2017)
Max the Trax: David Fincher on the Music of Mindhunter (October 2017)