American Football, Anamanaguchi to play virtual festival Nether Meant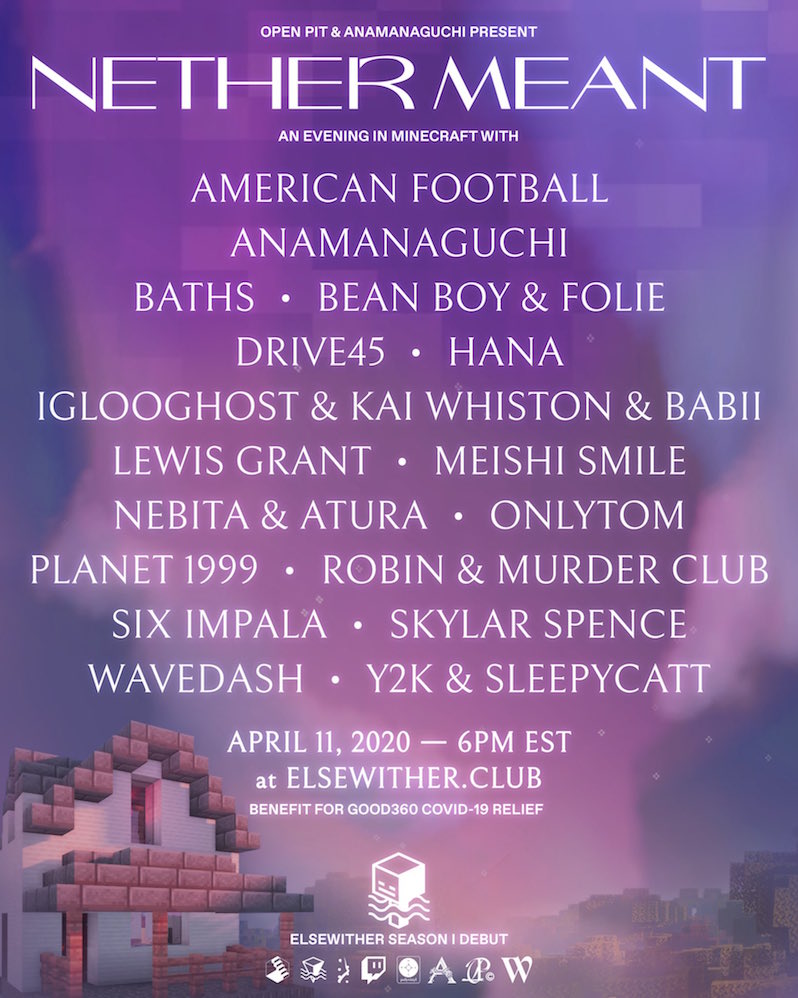 A virtual music festival is being held within the video game Minecraft on Saturday, April 11. It's called Nether Meant, named for the American Football Song "Never Meant," and takes place in a fictional space called Elsewither (based on Brooklyn venue Elsewhere, who helped create the space with virtual event producers Open Pit). The festival will feature performances from American Football, Anamanaguchi, Baths, Iglooghost, HANA, Skylar Spence, Wavedash and more. See the full lineup on the flyer above.
The event starts at 6 p.m. Eastern and there will be VIP passes to the concert, offering "special VIP areas in-game" as well as merch, and proceeds from the VIP passes will be donated to Good360's coronavirus relief efforts.
Mike Kinsella of American Football says in a statement, "I'm looking forward to (finally) being able to prove to my 7-year-old son that I do, indeed, have a job."