Neutral Milk Hotel : In the Aeroplane Over the Sea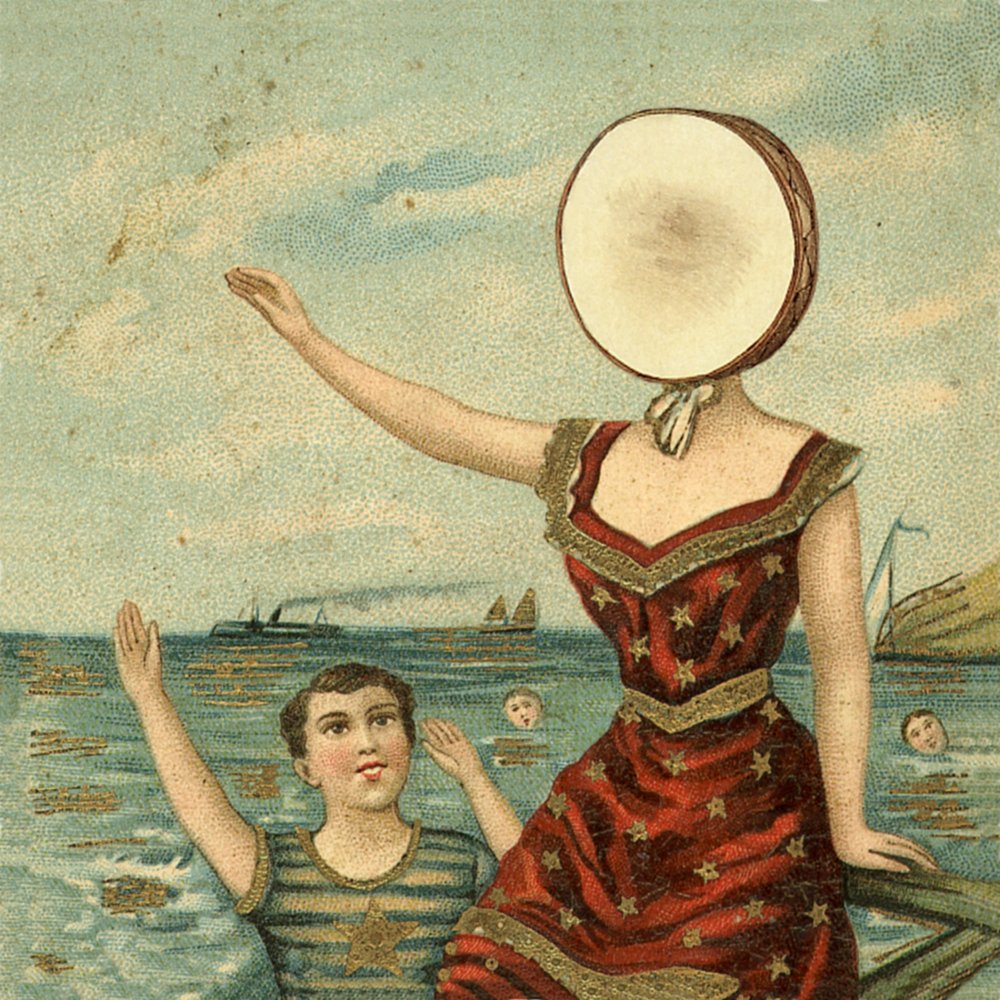 In the years since Neutral Milk Hotel's In the Aeroplane Over the Sea was first released, Jeff Mangum has become something of a myth. Having largely disappeared from the public eye in the immediate years since its release and ceasing to record new music with Neutral Milk Hotel, Mangum became the source of rumors and speculation, with some fans trading stories of Mangum sightings. Of course, he didn't exactly disappear—he's appeared on stage with Olivia Tremor Control, recorded with Apples In Stereo, Major Organ and the Adding Machine, Circulatory System and The Instruments, and even got married and now has children. But the relative silence from Mangum (until reuniting and touring in the past decade), was initially deafening. If he were any other shlub who played bass in an indie rock band from Brooklyn, nobody would have made a fuss about what he was up to. And considering his last major artistic work was one of the best albums of the 20th Century, however, it's easy to understand why the legend grew.
On a surface level, In the Aeroplane Over the Sea recalls the sounds of various psychedelic and folk acts from the '60s—Bob Dylan, Syd Barrett, The Beatles, Skip Spence—and yet, in its simple, ramshackle stripped-down approach, sounds completely innovative and bizarre. In a way, it's almost too simple. Most songs are built on fairly basic two- or three-chord progressions, with acoustic guitar providing the primary framework. After hearing it through some discman headphones for the first time in my junior year of high school, the glorious sounds pouring into my ears left me speechless. In a way, it seemed so simple that I was utterly shocked that nobody had made anything like it before, but in fact, didn't.
Now, it isn't really that simple. There are simple progressions and melodies, just like any other band, but the narratives, arrangements and overall package of In the Aeroplane Over the Sea is stunning and without peer. Having initially been part of the Elephant Six collective that included the likes of Olivia Tremor Control, Apples in Stereo and Beulah, Neutral Milk Hotel shared a similar taste for scruffy, psychedelic pop, as evident on debut On Avery Island. With Aeroplane, however, Mangum's songs flourished into more beautifully imperfect and raw expressions of emotion and melody. While his voice isn't traditionally pretty by any means, it's powerful and evocative, commanding yet quirky, bringing to life the sometimes whimsical, sometimes tragic stories within his lyrics. Set against a backdrop of his own guitar, horns, accordion, singing saw and various other oddball instruments, the end result is an album that seems to exist independent of any idea of what a rock or pop album should be, and somehow making something more accessible and universal in the process.
Throughout the course of In the Aeroplane Over the Sea, Mangum touches upon various unlikely and bizarre topics, from Anne Frank to teenage sexuality, his emotional expressions completely sincere, yet his voice sounding of another world entirely. Only Mangum could sing a line like "I love you Jesus Christ/ Jesus Christ I love you, yes I do" over a droning fuzz rock track without it coming across as ironic. And yet on the very same album, sexual imagery abounds. Amid violently feuding parents, Mangum sings "we would lay and learn what each other's bodies were for" on the short but transcendent, accordion driven "King of Carrot Flowers, Part 1"; later he mentions "semen stains the mountain tops" on "Communist Daughter." A mysterious character known as "Two Headed Boy" is given two separate songs, each one gorgeous and stripped to (almost) a Mangum solo performance, his voice becoming distorted as he hits the highest registers.
There is a fascination with death as well, though put in such poetic and joyous terms that even the tragic becomes celebratory. In the amazing title track, Mangum sings "one day we will die and our ashes will fly in the aeroplane over the sea/ but for now we are young, let us lay in the sun and count every beautiful thing we can see." And in "Holland, 1945," Anne Frank's diaries become fodder for a fuzzy, uptempo rock song that oddly serves as a magnificently catchy single. Frank even becomes reincarnated during one of the more fast-paced and fun moments: "now she's a little boy in Spain/ playing pianos filled with flames."
If In the Aeroplane weren't surrounded by such confounding themes of death, erotica and, of course, the Anne Frank fascination, it might just be a really damn good psych-pop album. And if it weren't executed in such a playful, accessible manner, it might just be an interesting art experiment. But as it stands, Neutral Milk Hotel's second and final album is a unique creation. Every element comes together so perfectly, that even with all of its bruises exposed, In the Aeroplane Over the Sea comes off as a life-affirming, awe-inspiring, once-in-a-lifetime album.
Similar Albums: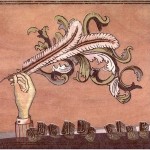 Arcade Fire – Funeral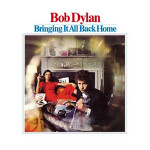 Bob Dylan – Bringing It All Back Home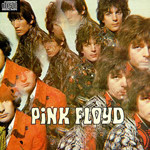 Pink Floyd – Piper at the Gates of Dawn
---
Support our site: Buy this album at Turntable Lab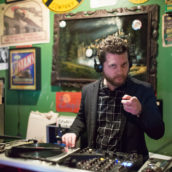 Jeff Terich
Jeff Terich is the founder and editor of Treble. He's been writing about music for 20 years and has been published at American Songwriter, Bandcamp Daily, Reverb, Spin, Stereogum, uDiscoverMusic, VinylMePlease and some others that he's forgetting right now. He's still not tired of it.