New Order : ∑(No,12k,Lg,17Mif) New Order + Liam Gillick: So it goes..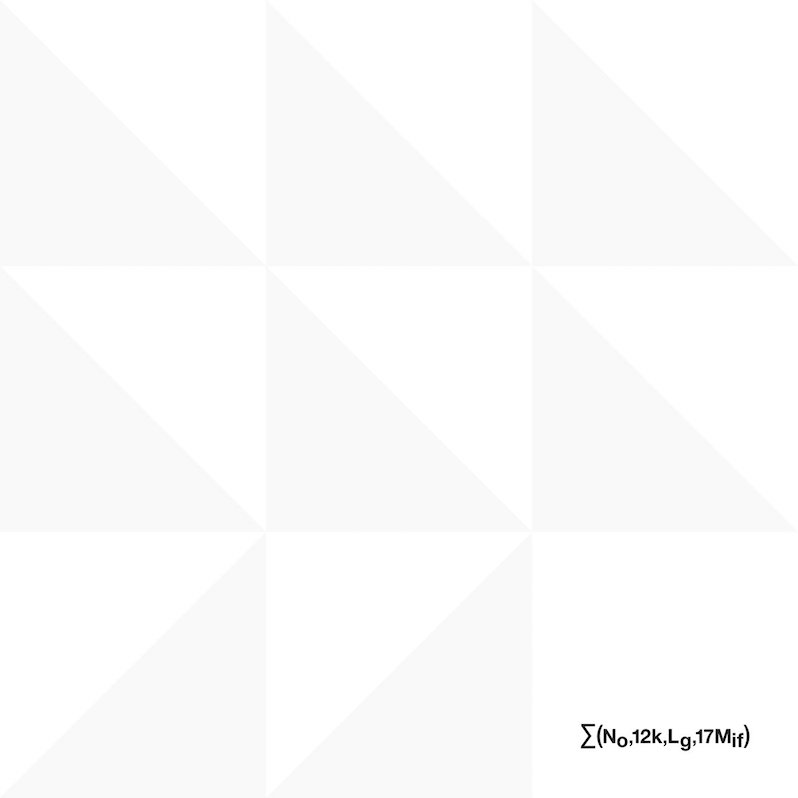 From their previous incarnation as Joy Division to their most recent long-player Music Complete from 2015, New Order's extensive catalogue of synth-driven, post-punk anthems are reimagined and rebooted in this live album—a recording of their July 13th concert at the Manchester International Festival in 2017. This show saw them collaborate on a unique set and stunning visuals with English conceptual artist Liam Gillick, as well as a 12-piece synth ensemble conducted by Joe Duddell. And it all happened in Old Granada Studios, a building with a very special significance for the band, as it's where Joy Division made their television debut in 1978 on So It Goes, the trailblazing music program presented by Mancunian musical maverick Tony Wilson.
Its title (which is a nightmare to type, so I won't bother) is a chemical equation that graciously nods to Factory Records, the label that made them. Allow me to decode it: "No" is New Order; the "12k" refers to the backing band formed of twelve keyboardists, tinkling away behind Venetian blinds onstage; "Lg" is the visual artist's name and, of course, "17Mif" refers to the year and the festival. As Kitty Empire pointed out in her review of the live show, the chemical compound could do with an acidic pH to indicate the absence of the band's bassist Peter Hook, who Tom Chapman replaced in this line-up.
Prior to the concert, Bernard Sumner promised his fans a set full of surprises—and he wasn't bluffing. Thankfully, New Order's most overplayed hits, "Blue Monday" and "World in Motion," are left out, replaced by revamped renditions of the band's best-loved bangers, as well as some unexpected additions. Fan favourite "Bizarre Love Triangle" starts out as a luscious remix, with a pulsing build-up before the blossoming of its sweetly melancholic chord sequence. This then moves seamlessly into a dreamy version of "Vanishing Point" from 1989's Technique. "Sub-Culture" and "Ultraviolence" are pushed into blissful new dimensions, while "Plastic" from the band's latest album is given a powerful symphonic dance arrangement. But when the riff of Joy Division's "Disorder" blares out, the first track from Unknown Pleasures and not performed by the band since 1980, you can't help but feel a lump in your throat. And with the added technology to accentuate and enhance Martin Hannett's studio sorcery, this performance brings out an elegance that was difficult to achieve when playing it live in the days of its release.
Bernard Sumner's voice is in fine form throughout, his soft, mellow tenor understated but not eclipsed by the army of synths behind him. The band have always been devoid of pretense and ostentation, and this character is still intact as Sumner thanks the crowd between songs, as though he can't quite believe how besotted they are.
For me, though, the highlight of the gig is "Elegia"—the instrumental track dedicated to Joy Division's frontman Ian Curtis, who took his own life when he was 23 on 18th May 1980—which is presented at its most ethereal and majestic, reminding us that New Order, as a band and as a group of friends, personify the idea of resurrection and regeneration.
Similar Albums: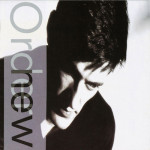 New Order – Low-Life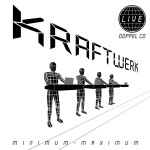 Kraftwerk – Minimum-Maximum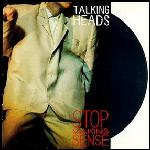 Talking Heads – Stop Making Sense