New Tangerine Dream box set announced, In Search of Hades: The Virgin Recordings 1973-1979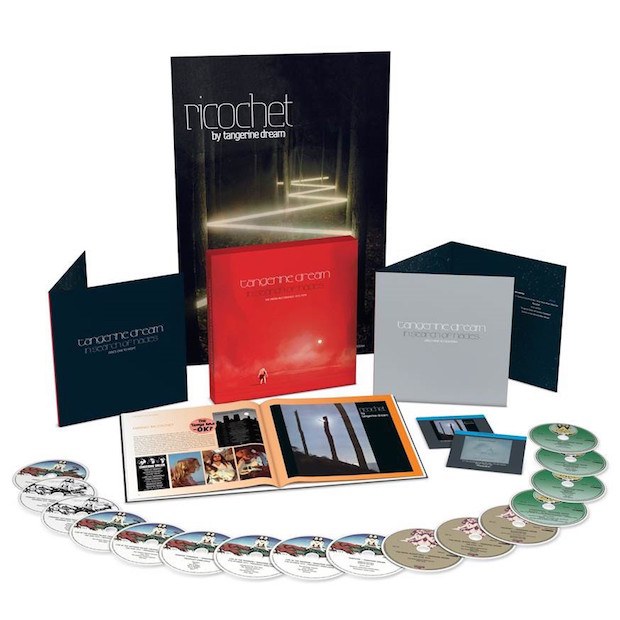 Tangerine Dream are releasing a new box set of material from their Virgin Records era in the 1970s. The box set is called In Search of Hades: The Virgin Recordings 1973-1979, and will be released on June 14. Included in the box are the albums Phaedra (1974), Rubycon (1975), Ricochet (1975), Stratosfear (1976), Encore (1977), Cyclone (1978), and Force Majeure (1979). The box set features new Stereo and 5.1 Surround Sound mixes of Phaedra and Ricochet courtesy of Steven Wilson.
The box set also comes with 2 Blu-ray discs of previously unreleased BBC footage, as well as a German documentary featuring members of the band. There are also two CDs of unreleased outtakes and a 68-page hardback book. Listen to Steven Wilson's new mix of "Stereo C" below. Take a look at the full details of the box set here.
Tangerine Dream was founded in 1967 by Edgar Froese, who died in 2015. The band has continued to release music since.
Tangerine Dream's Zeit is on our list of 10 Essential Ambient Albums.