Nothing : The Great Dismal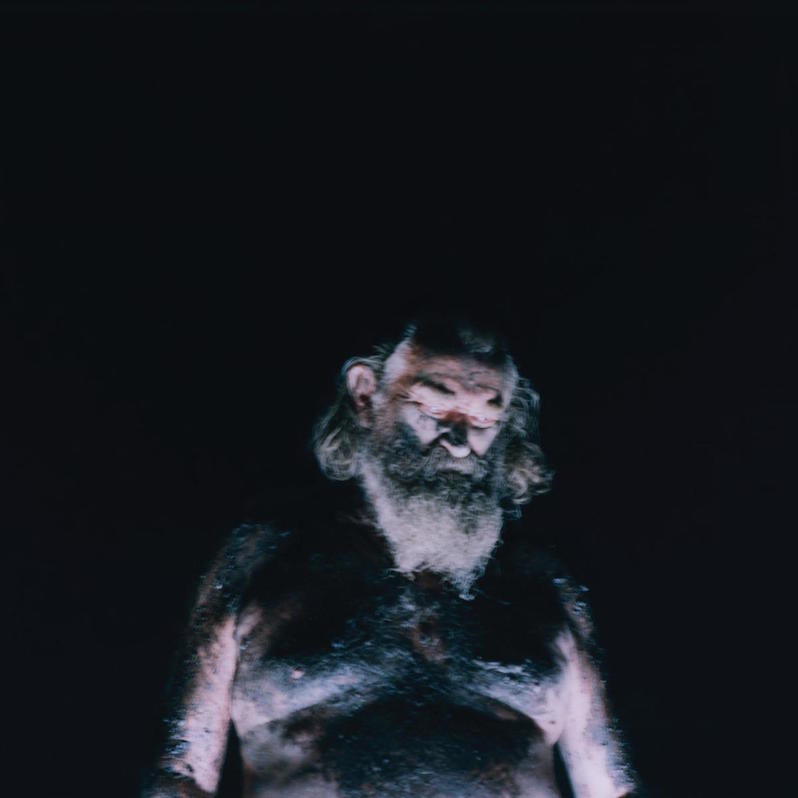 Nothing have never been a straightforward band. Maintaining a steady schedule of releasing a studio album every two years since their early string of EPs, the Philadelphia band has rotated through members and narrowly avoided catastrophe. The band could have easily ceased to exist at multiple points in the last few years—like when founder Dominic Palermo was brutally mugged after a show, or when they abruptly left the Martin Shkreli-funded Collect Records just weeks before their second album was due for release. Which brings us to 2020. The band states that their new album's title refers to a harsh swamp that may be barely survivable, which as an analogy for 2020 might be a little on the nose. The horrific contradictions festering under the surface have bubbled forth like toxic gases out of the mud. It's always been only barely hospitable, and now we're all seeing it much clearer.
Just shy of a decade since their founding, Nothing step outside their wheelhouse of melancholy with a more determined statement on their fourth album The Great Dismal. Everything is bolder and sharper. The big dreamy shoegaze haze still dominates throughout, but is now punctuated by moments of shocking intensity, which stack up like layers. Each layered element, from post-punk ether to shoegaze nostalgia to grunge punch, is blended evenly throughout each song, making for a more coherent vision than ever of who they are as a band.
Nothing take each disparate influence of their sound and sharpen all of them here. Even Domenic Palermo's vocals are now clearer. The Great Dismal is their most percussion-forward album yet, which makes sense, seeing as drummer Kyle Kimball is the longest lasting member of the band, aside from Palermo. Both lead singles "Bernie Sanders" and "Say Less" open and build from a strongly performed drum beat. Aaron Heard's growling bass lines make Kimball's punchy drumming come off even grungier than ever, more Alice in Chains than Nirvana. Beautiful album opener "Fabricated Life" seems to immediately point in a more earnest direction, as Palermo softly sings over a spacious arrangement of chamber pop ear candy, harp and violins and all. But then, almost with a winking "just kidding," the very next track erupts out of a creepy sample with a heavy rock beat and wailing siren of a guitar line. The following trio of tracks are fun, switching on a dime between classic grunge nostalgia and pop-punk head-bobbing catchiness.
Palermo's nihilist lyrics remain detached and roundabout, but taken with the whole become scathing misanthropic critique. On "Say Less," following a sample of a manic voice agitatedly and breathlessly extolling the virtue of shopping, the chorus becomes a plea to shut up: "On and on and on/ Exhausted gums/ Say less, I'm numb." Please just make it stop. Ostensibly, "Bernie Sanders" is about getting lost, literally but also metaphorically: "Convoluted/ Narrative/ Encompasses all/ Manner of digressions." On the face of it, the song has nothing to do with the Vermont Senator, unless we take the playful beat as a tinge of irony, subtly twisting the metaphor. If we keep in mind the arguably wasted energy of a supposedly radical Presidential campaign, it all becomes much darker. Were we just lost, searching in vain for meaning? Then follows the dark, ethereal combo of "In Blueberry Memories" and "Blue Mecca," stating more clearly "Paradise is always somewhere else." Everything in these two tracks feels drifting and aimless and slightly menacing, like floating in a murky pond. Palermo's softer and more indifferent vocal delivery here now sounds so much more intentional after the assertive clarity of the previous tracks.
Perhaps the newfound clarity and boldness on this record is simply a product of the year. But it also seems a promising direction for a band that shows no sign of letting up. One might look at the themes of the album and cry foul at dead horses being beaten with the bludgeon of nostalgia. Rabid consumerism? Failed electoralism? Surely we've been there, done that. Maybe we have, but clearly we haven't learned or we wouldn't continue to trudge through this swamp.
---
Label: Relapse
Year: 2020
---
Similar Albums: